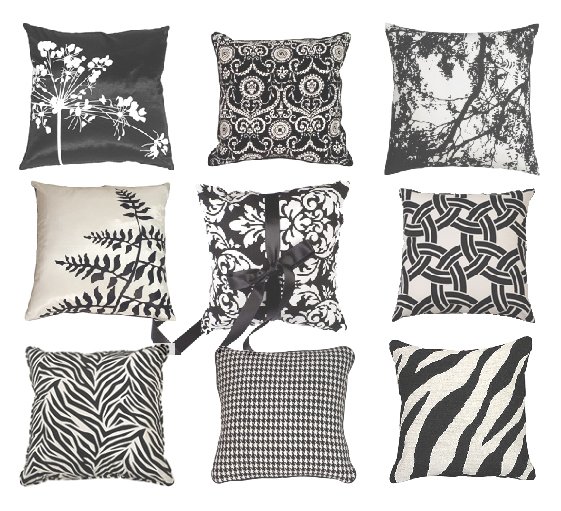 Meet colorless, yet highly charming decorative pillows! The black & white duo is always in style, but it suffers minor changes every season – so here are the style tips for this season!
This trend works with:
Styles: Eclectic, minimalist, contemporary styles. Floral patterns might also work with romantic decors in pale tones.
Colors: Black, white and red is the classic combo – it is safe, it always works, but it's a little overused. This season's combination: black & white pillows on your turquoise or fuchsia couch! If you're into minimalism, match these pillows with black or ivory furniture.
DO mix prints! Go for a bunch of black & white pillows with different prints!
DON'T mix strong colors with the animal print pillows – this trend is a little old and a little too teenagey.