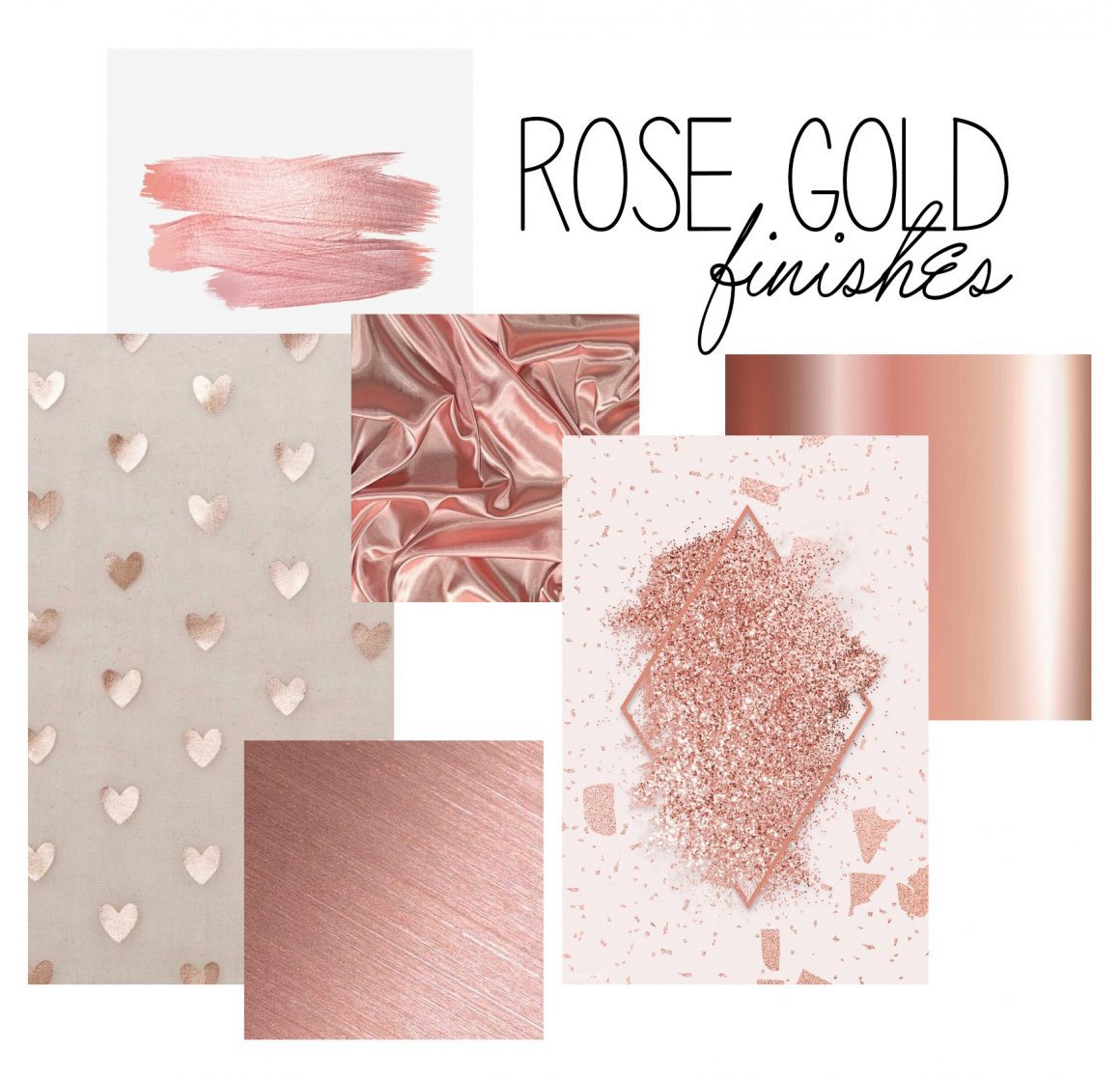 Rose gold is the finish of the moment – and that rings particularly true when talking about lamps. Merging a sleek look with a subtle industrial edge, a rose gold lamp is impressively versatile. And if your décor aesthetic comes in lighter, more neutral shades rather than intense bolds, then definitely hop on the rosy craze.
Rose gold lamps are everywhere, from your high-end interior design stores to the pages of décor magazines to your fave Pinterest boards. If you're all about adding a touch of sheeny glam to your space, without it looking too precious, (like yellow gold hues often do), then rose in a lustrous finish is the way to go.
Not sure how to pick your next favorite lighting, from the sea of offers? We've curated a list of gorgeous picks for you with equally great price tags – all under $50 – keep on reading and elevate your space with the perfect rose gold lamp.
FUN FACT: Genuine rose gold is stronger than white and yellow gold. The reason behind it: rose gold is a mixture (or alloy) of gold and copper.
Click To Tweet
Rose Gold Lamps Styling Tips:
Incorporate a rose gold lamp in a feminine space (hello, blush pink & white everything!) for that extra note of glam and shine.
Opt for a play of contrasts with a rose gold lamp and a rustic or shabby space for an eclectic look.
Add a metallic color accent to a room in neutral tones that needs a dose of pizzazz.
Opt for a rose gold lamp for the ceiling in minimalistic lines, with strong industrial feels, for a modern, streamlined kitchen.
Pair up a rose gold lamp with other copper-hued finishes (kitchenware, vases and bowls or wall art) for a cohesive look that's picture-perfect.
Bring rosy light to your space and display your lamp in front of a darker accent wall for a play on strong & soft / dark & light.
Accent your Scandi-style space in crisp white tones with a rose gold lamp that's bound to take the spotlight and create visual interest.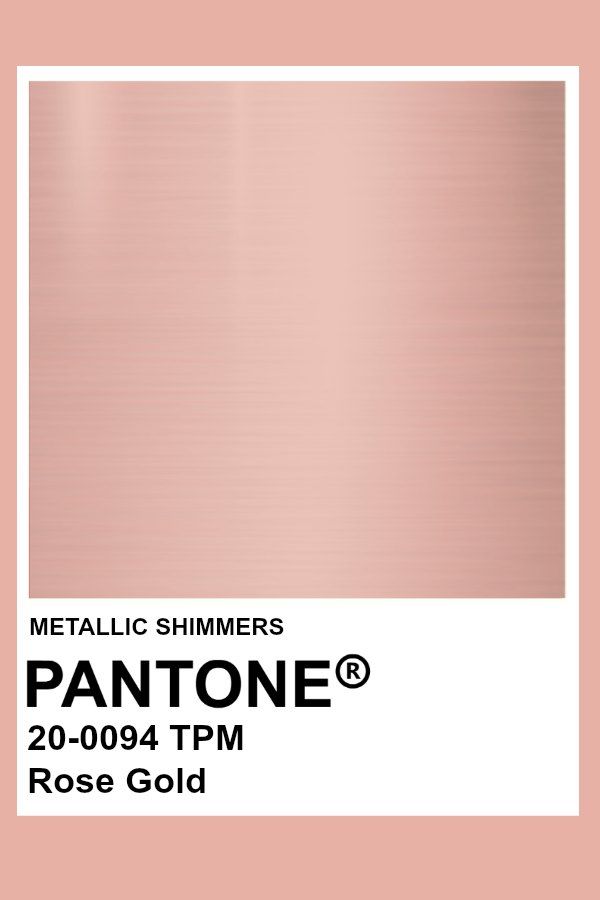 Grab Your Own Budget-Friendly Rose Gold Lamp – Our Picks: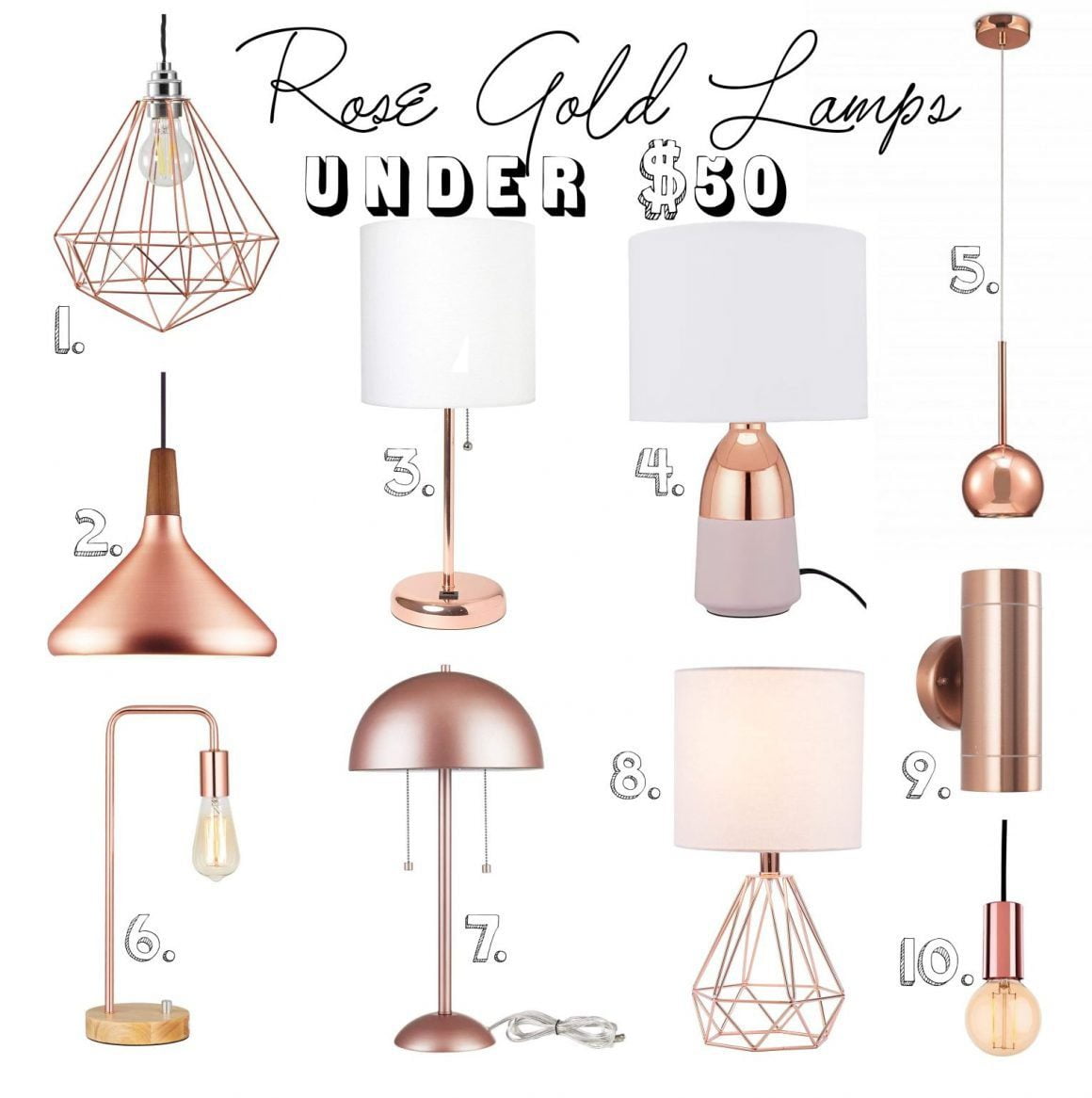 Whether you're looking for a desk lamp for your home office, a ceiling lamp for your glam-meets-shabby kitchen or a streamlined wall sconce, you're sure to spot your future rose gold lamp in our list below. Budget-approved: all these lighting fixtures in rosy hues come with a price tag under $50!