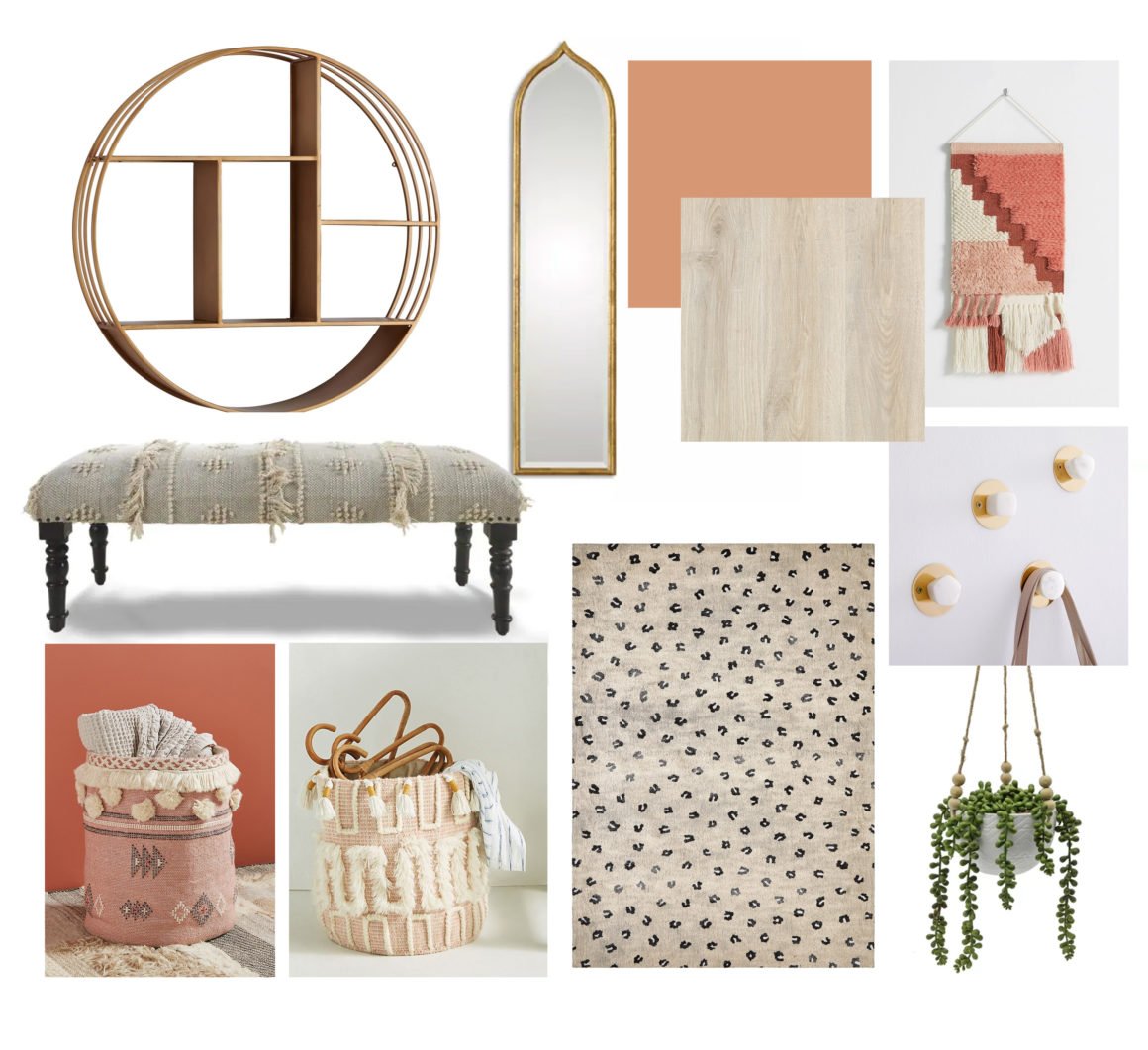 Decorating your entryway can be a challenge – often more so than the other rooms in your home. Since the entryway is the first thing you see when you enter your home, you definitely want it to look inviting and warm, without sacrificing on function. After all – no matter how pristine your hallway design is, entryways are notorious for getting messy… fast.
To save you the trouble, we've compiled a chic, eclectic hallway decor collage with everything you need in order to create a Pinterest-worthy entryway decor. From the floor to the wall color (hello, our new favorite neutral, aka Candied Yams paint!), and from the accessories to the perfectly mish-mash bench, we've got everything covered for a hallway design that ticks all the boxes in terms of charm, warmth and practicality.
Get the Look: Eclectic Hallway Decor
Click To Tweet
Tips on Creating an Eclectic Hallway Decor:
When you're up for the challenge of upgrading your entryway, embracing an eclectic style is often the right pick. Since your hallway is the merger of the feel and look of your entire house, it makes sense to combine different elements, colors and textures, while keeping a cohesive aesthetic in mind. Next are a few tips to help you create a hallway decor that looks effortless yet polished at the same time, in true eclectic fashion:
Pick a color palette that is flexible, yet cohesive at the same time. Our pick: neutrals and the trending terracotta color!
Don't be afraid to mix prints and textures
Mix highs and lows: for example, a rustic wall hanging with glossy-glam hooks
Stay in the same color palette to avoid clashing, but don't try to match tones perfectly
Ditch the predictable – unexpected pieces are always preferred
Forgo opting for a rigid, immaculate look and aim for personality instead
Always add a wild card – whether it's an unexpected print, rug or quirky accessory
Add greenery to complete the hallway decor
Get Shopping!
The Right Kind of Neutral

Finding a neutral shade that works in a hallway is no easy task. You want warmth, yet you want to avoid the predictable – so soft, boring beiges are out. This Candied Yams shade is the perfect mix between an accent hue and a neutral, making it a great choice for an entryway decor to remember.
Keeping It Grounded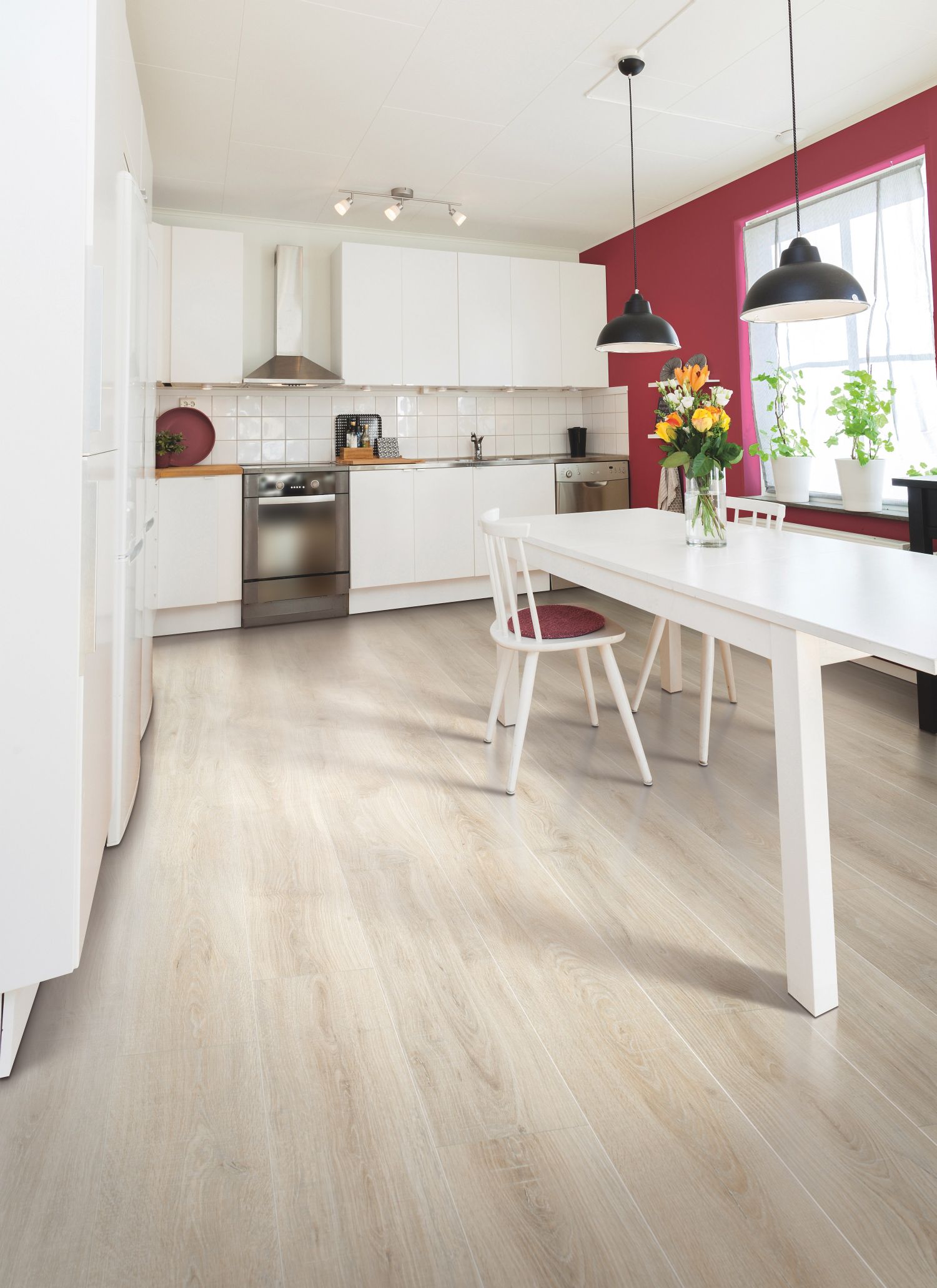 If giving your floors some love is on the agenda, start with a great flooring option: a versatile neutral pick that matches everything, works with everything and maintains its look well through time.
Your Head-to-Toe Necessity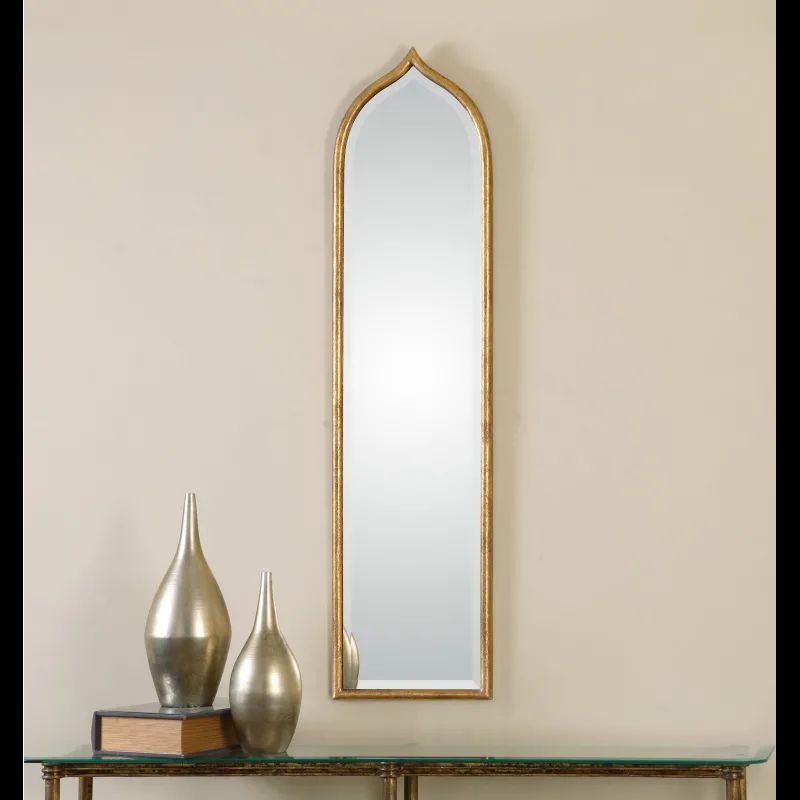 Uttermost Fedala Arched Moroccan Slim Wall Mirror
A mirror is definitely an essential pick when decorating your hallway. And when it comes to mirrors, longer is always better. This slim pick is great for every space – even for the tiniest hallways.
An Industrial Touch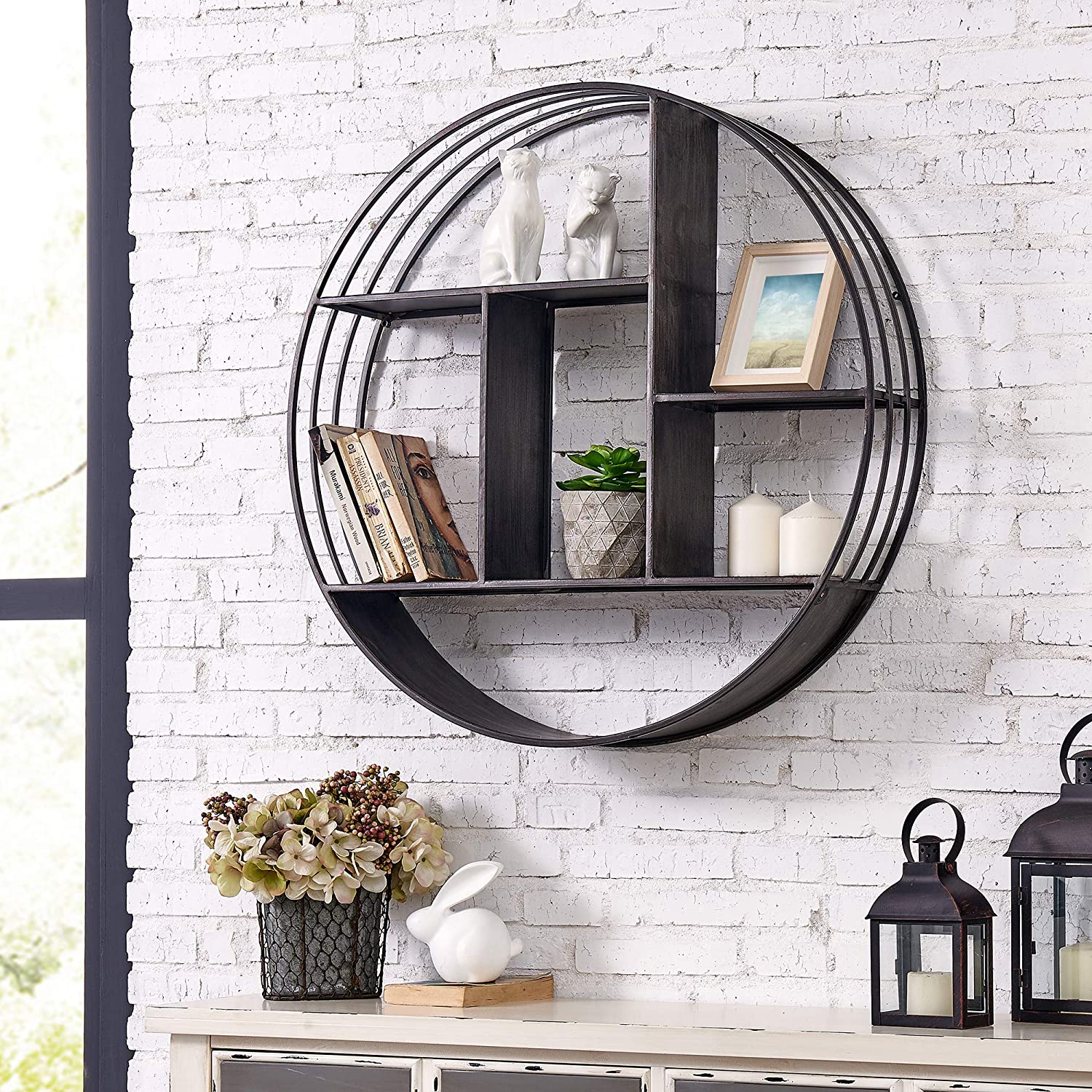 Brody Industrial Circular Shelf
Combine functionality with an element of surprise by ditching the standard shelves and opting for a round shelf in either a classic gold finish or black, perfect to hold your key bowl.
A Dash of Greenery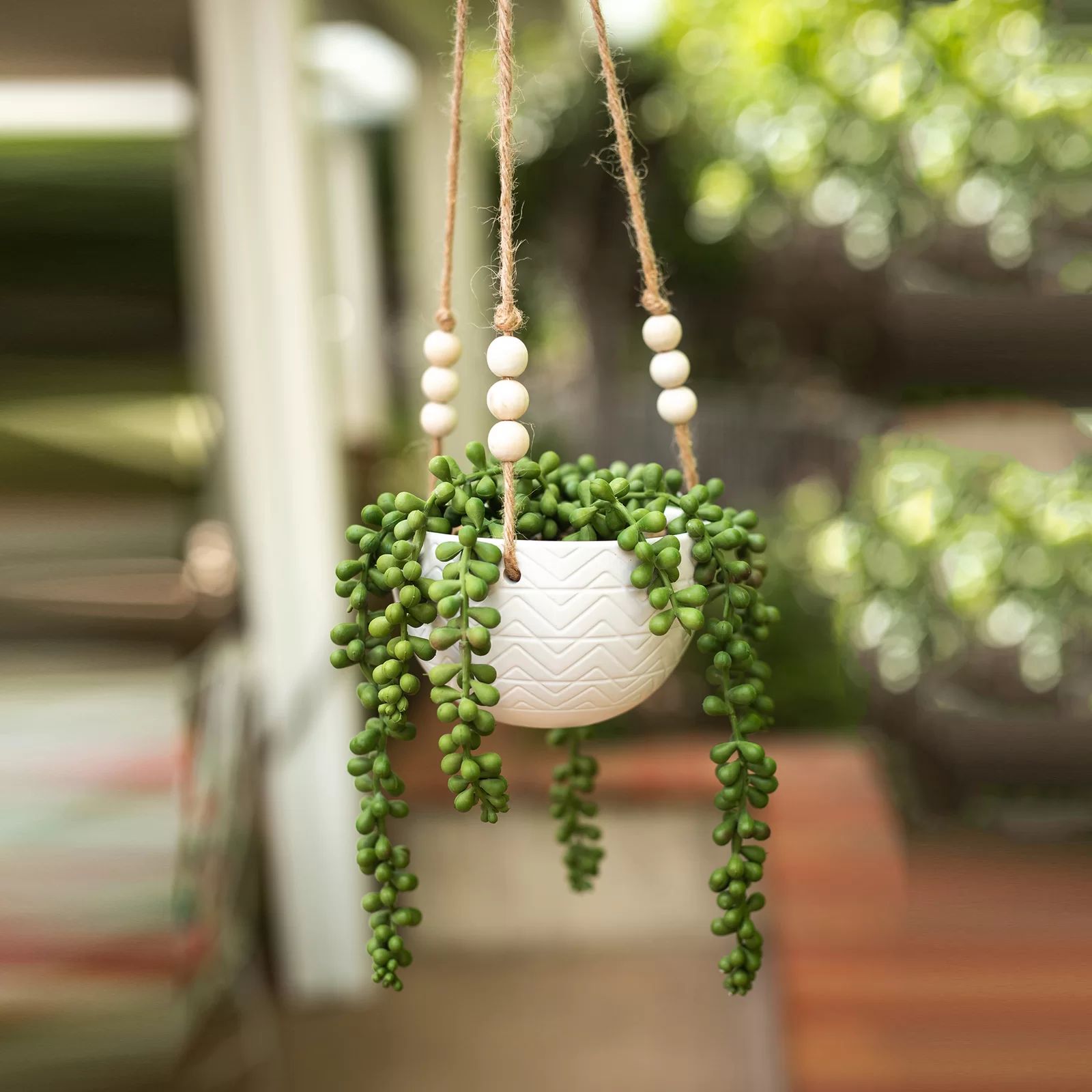 Mix Hanging Diamond Line Ceramic Agave Plant in Planter
Whether you go for the real deal or grab a great faux plant, you can't skip this step: adding greenery. For a modern look that combines shades, textures and materials, opt for a ceramic bowl and a hanging plant that adds lush appeal to your space.
Bring on the Boho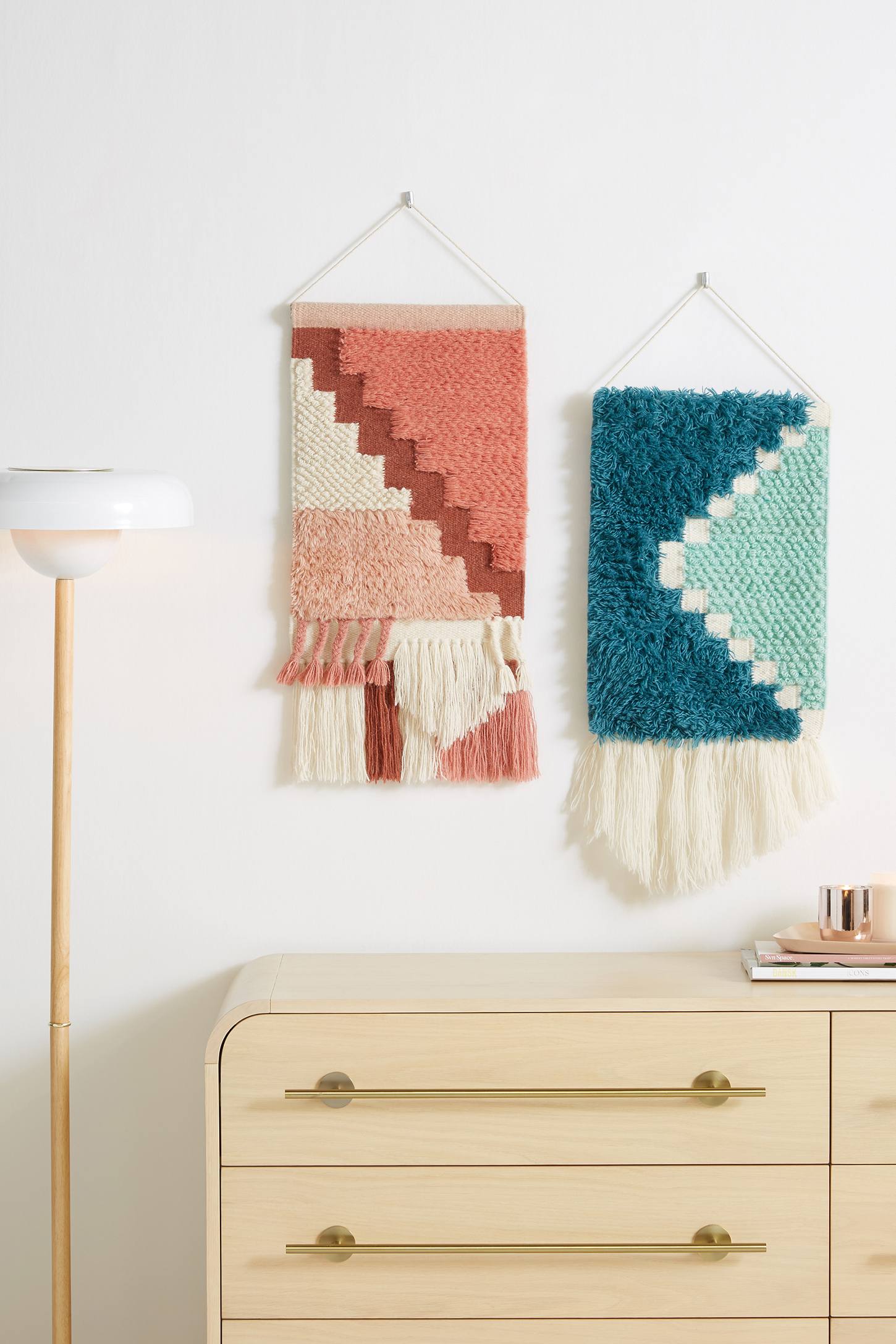 You really can't do eclectic without going a little boho. And this wall hanging merges rustic feels with handcrafted vibes for that perfect artisanal appeal that gives some much-needed love to your walls.
A Glossy Accent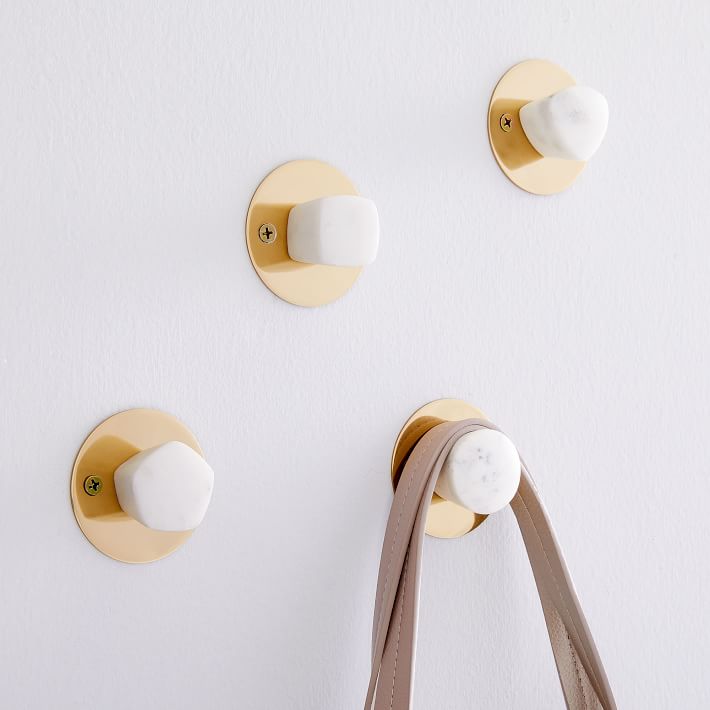 Add in a touch of glam as an unexpected twist to an otherwise bohemian space. To throw things off a bit, opt for extra shine with a set of wall hooks designed to glam up your space instantly.
Textured Seating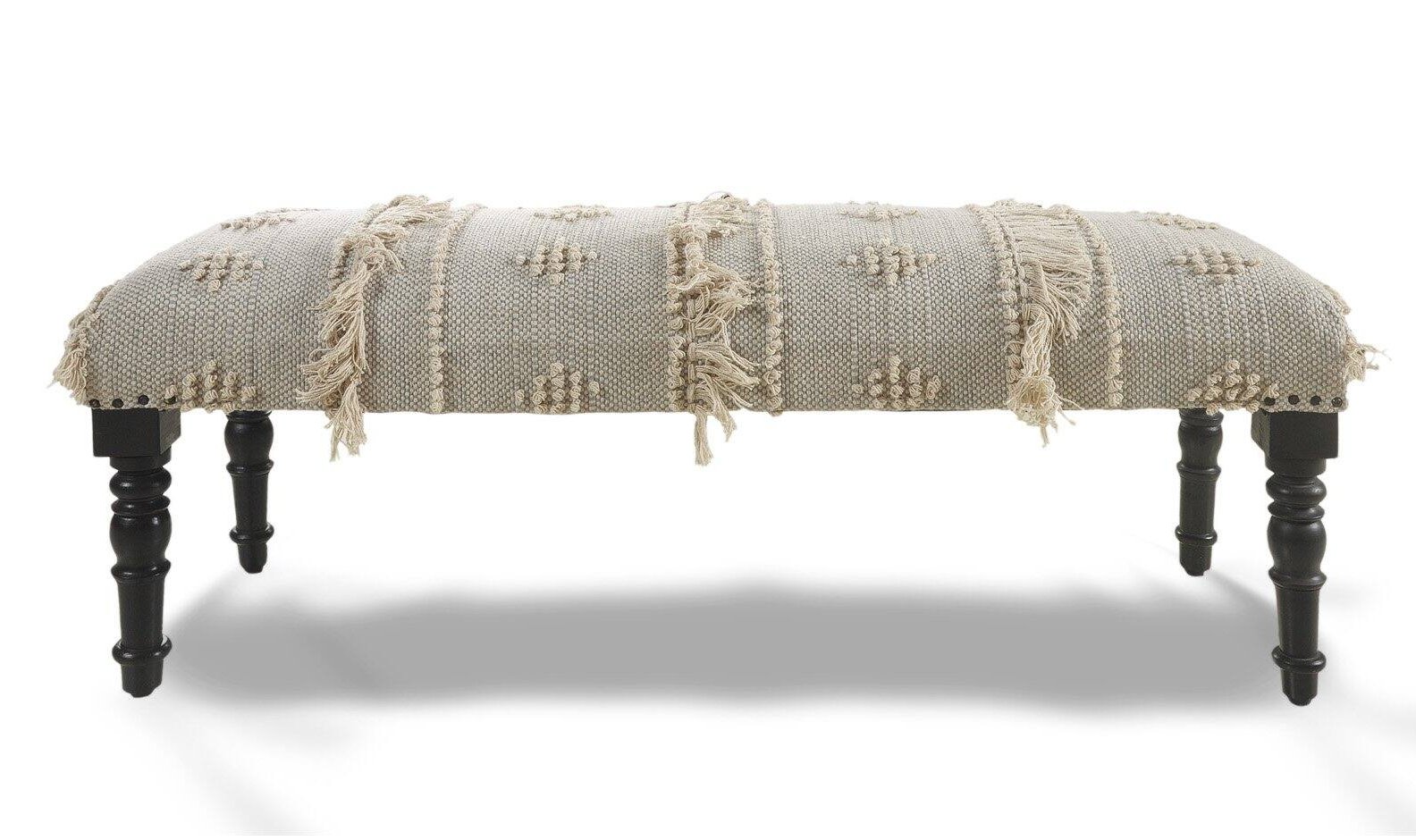 LR Home Intricate Embroidered Fringe Indoor Bench
Your hallway decor can't be complete without the right kind of seating. And a frilly bench is just that when you're aiming to add texture to your space.
For All Your Essentials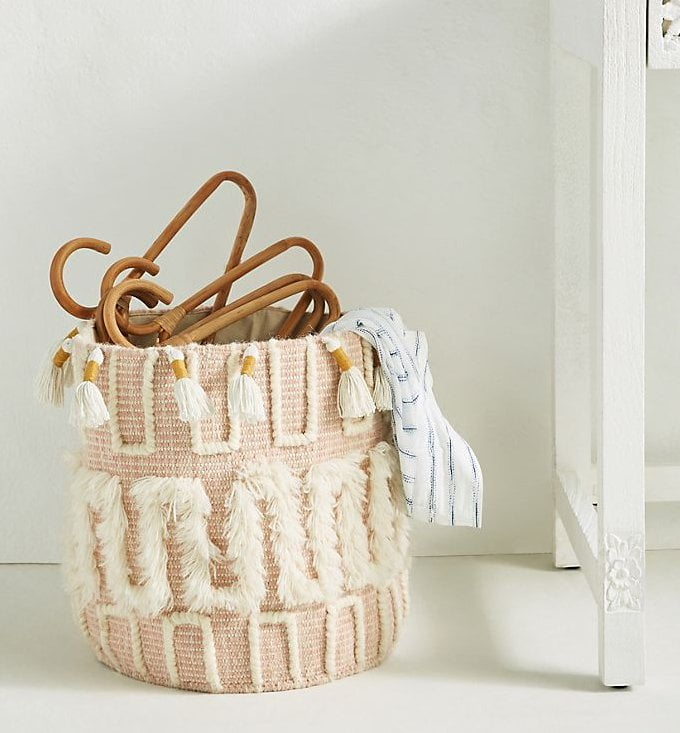 Baskets are a must when you're on a mission to keep your essentials in order. And these geometric print pompom-adorned beauties can hold anything from your umbrellas to your slippers.
Get Wild!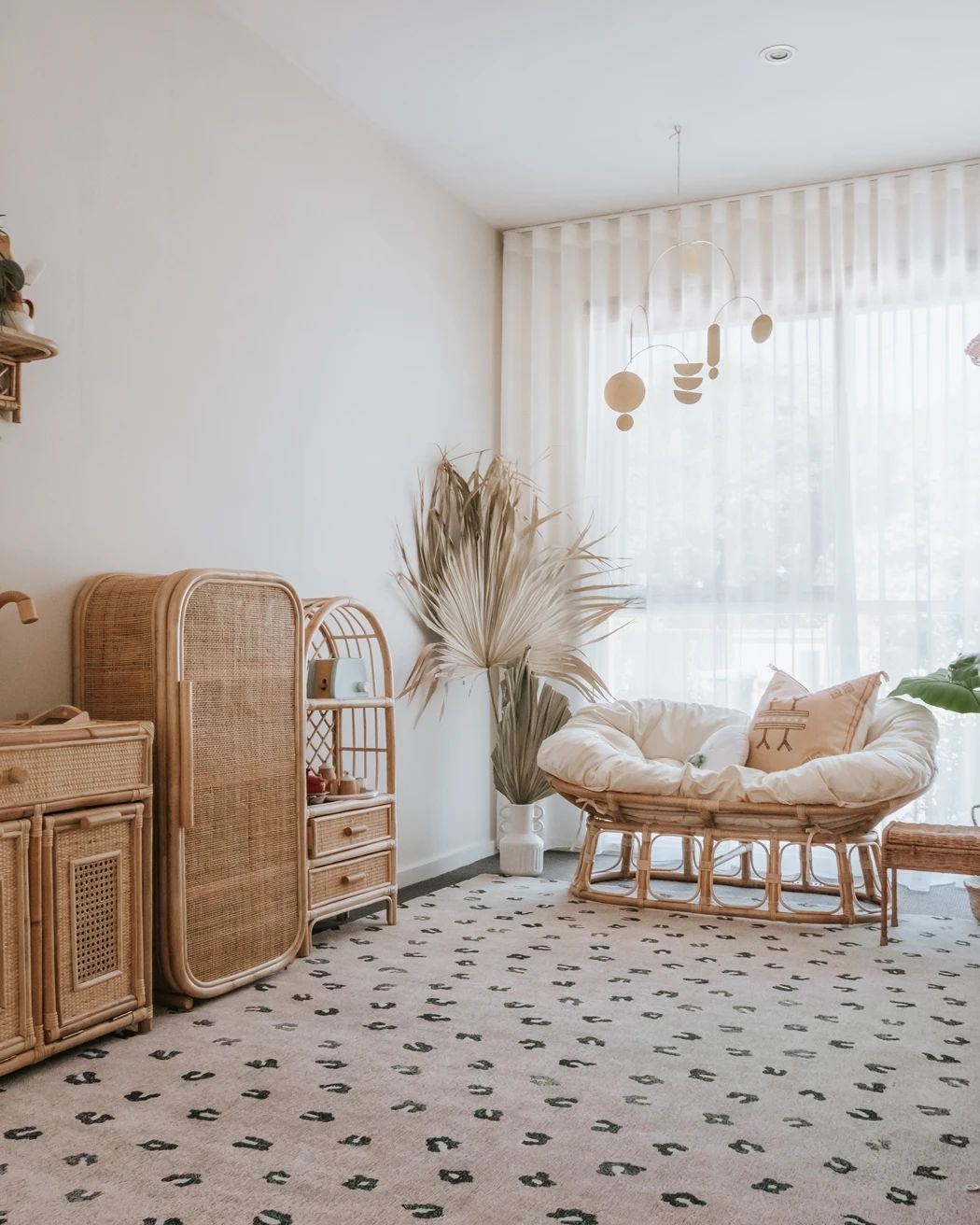 Candice Beige Leopard Animal Print Rug
Insert the wild card – quite literally so: a rug in a fun leopard print! Master the art of mix and matching by pairing geometric prints with ethnic prints and a touch of jungle appeal.