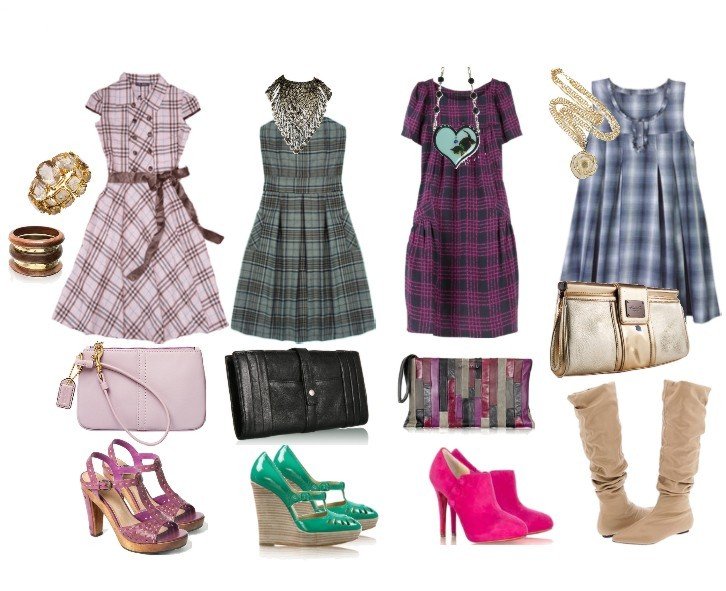 The Lady-Like Way: Pretty pink and soft browns look great together, especially if you combine them with golden accessories, for a warm and lady-like look! Plus, plaid and wood elements (platforms, bracelets) make a great team!
The Safe Way: Take one green and black plaid dress. Match it with a black clutch and green shoes. Works great, but it's a little predictable (or boring). If you are a fan of matching, you can do this, but don't try to match too hard: you don't need shoes in the exact same nuance – if the dress is in a dim tone, go for a pair of shoes in an eye-catching color.
The New Way: If some seasons ago, we were advised not to combine different patterns, this season, plaid works with stripes, polka dots work with floral or with geometric patterns and so on. So, green light! You can combine plaid with another type of print! If you decide to do so, get a clutch in the same color palette as the dress.
The Casual Way: A baby-doll dress with a plaid print doesn't scream "elegant", so the heels are not necessary. Go for a pair of long and slightly large boots in a neutral color – if you want to upgrade this look, opt for golden accessories!