Meet the craze of the moment: terracotta color!
Terra cotta comes from the Latin "baked earth" and describes a type of ceramic with a coarse texture. The term you're currently seeing everywhere is also used to refer to items made out of this material, as well as to its natural, brick-orange color. Used for sculpture and pottery, terracotta has been taking over the decor world lately – both the ceramic itself, as well as its enticing, earthy shade.
From the Clay to the Color Craze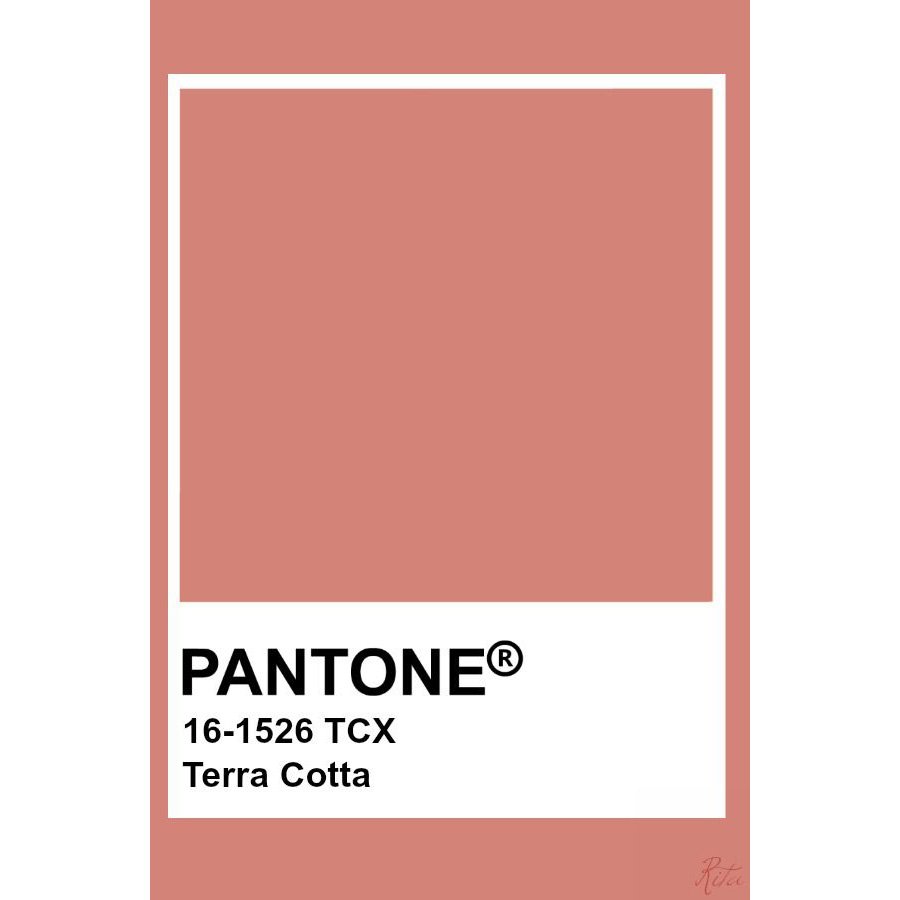 Fact is, these days, terracotta is so much more than your plant's favorite home. It's the color of the moment, a timeless trend in the making and the go-to for designers in the widest range of niches – from jewelry to kitchenware and from art prints to textiles. Earthy, organic to its core and sometimes moody, the viral terracotta color is the paradoxical merger between a vibrant pigment and a muted neutral.
Formerly-or-commonly-known as brick-colored, the reinvented shade is now elevated – from its homely origins (think inexpensive, yet functional plant pots) to the IT pigment that adds gentle warmth and overall transitions your space into a subtly desert-chic aesthetic – or rustic – or boho – or all in one.
If you want to paint your home in the trending terracotta color or design your very own art print, terracotta's official stats are: RGB 206 127 117 according to PANTONE.
Click To Tweet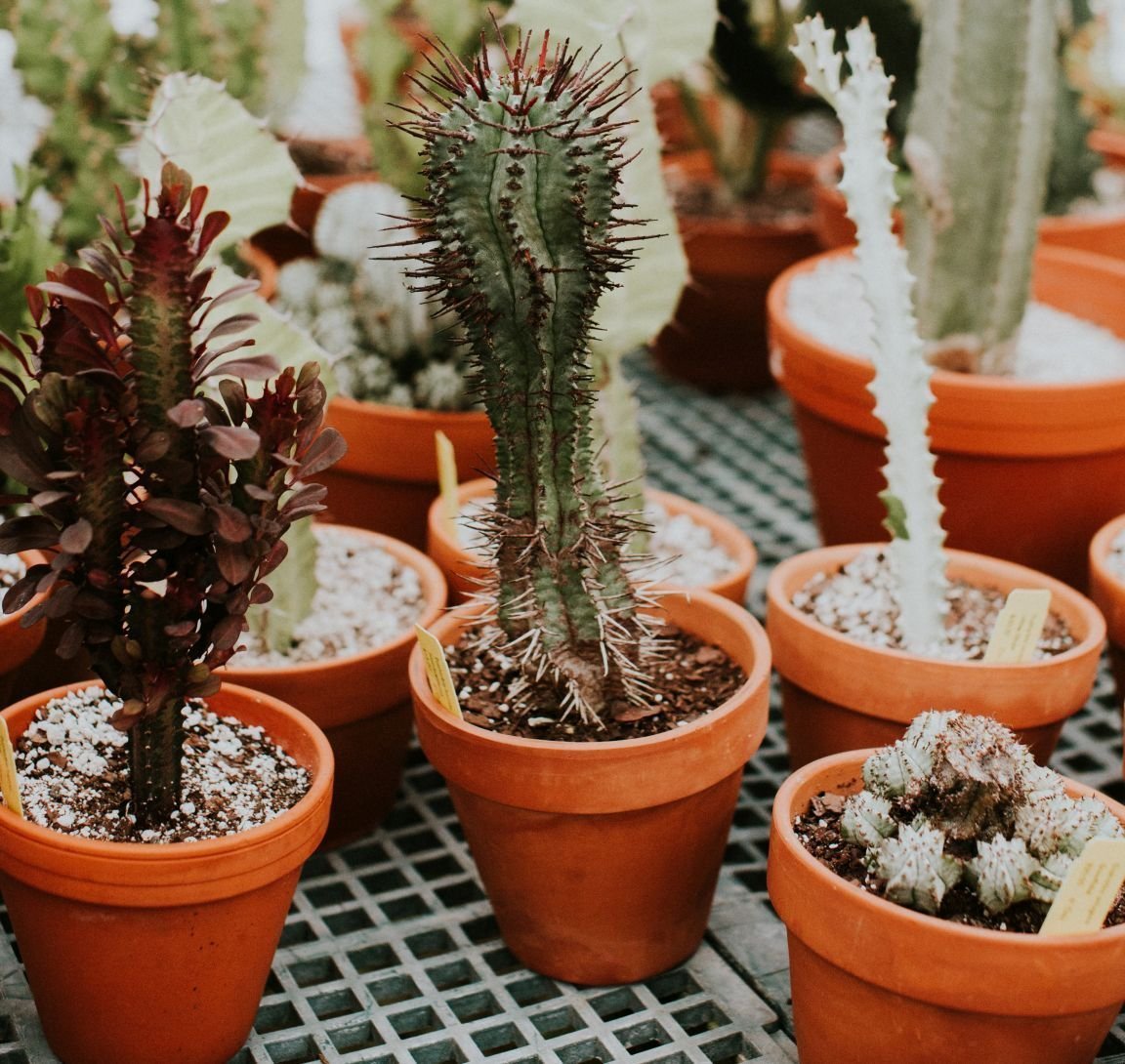 What is the color of terracotta?
The exact terracotta color is the shade of fired clay. While terracotta might come in different versions, the palette includes brownish-red hues – with more or less orange pigment.
What color goes with terracotta walls?
Terracotta serves both as a neutral and as a color accent. Pair up the terracotta color with neutrals including cream, blush, beige and off-whites. For a saturated bohemian look, add accents of turquoise and mustard. For an eclectic, Scandinavian look, pair the shade with white and black accents and light woods. For a nature-inspired look, pair terracotta with forest greens, taupe and muted neutrals.
Is terracotta a warm or cool color?
Terracotta is a warm shade. You can easily make terracotta color yourself by mixing brown with red or, alternatively, brown with orange.
COLOR STATS: The terracotta color is composed of 89% red, 45% green and 36% blue, with 70% saturation.
Click To Tweet
How to Decorate with Terracotta Colors
Not quite sure how to use the terracotta color in your interior design? Here are a few color combinations ready to help you give your space a makeover.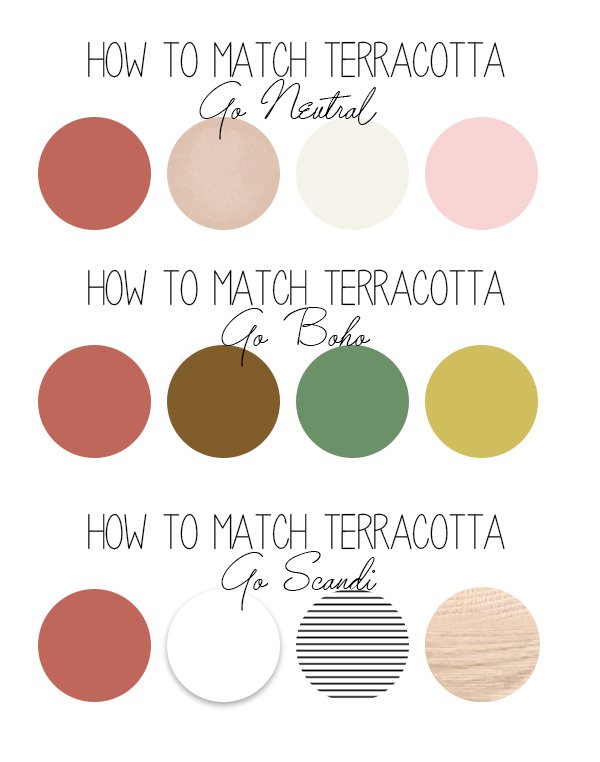 Go Neutral
You can't go wrong with this color palette: let terracotta shine and be the accent of your space, then complete the room with soft neutrals, including pastel peach, warm beige, cream and blush pink. Light natural woods also work perfectly in this combo, for a space that's serene, inviting and warm.
Go Boho
Add more pigments in the mix when decorating a bohemian space, including shades of brown (think caramel hues), lots of greenery and mustard yellow. For an additional vibrant pop of color, opt for turquoise – the ultimately boho shade.
Go Scandinavian
Keep it cool with Scandi style while pairing your earthy tone with black and white accents, lots of crisp whites and light woods. Think minimal, streamlined, yet curated and let the brick shade shine as an accent.
Room Design: A Terracotta Accent Wall Space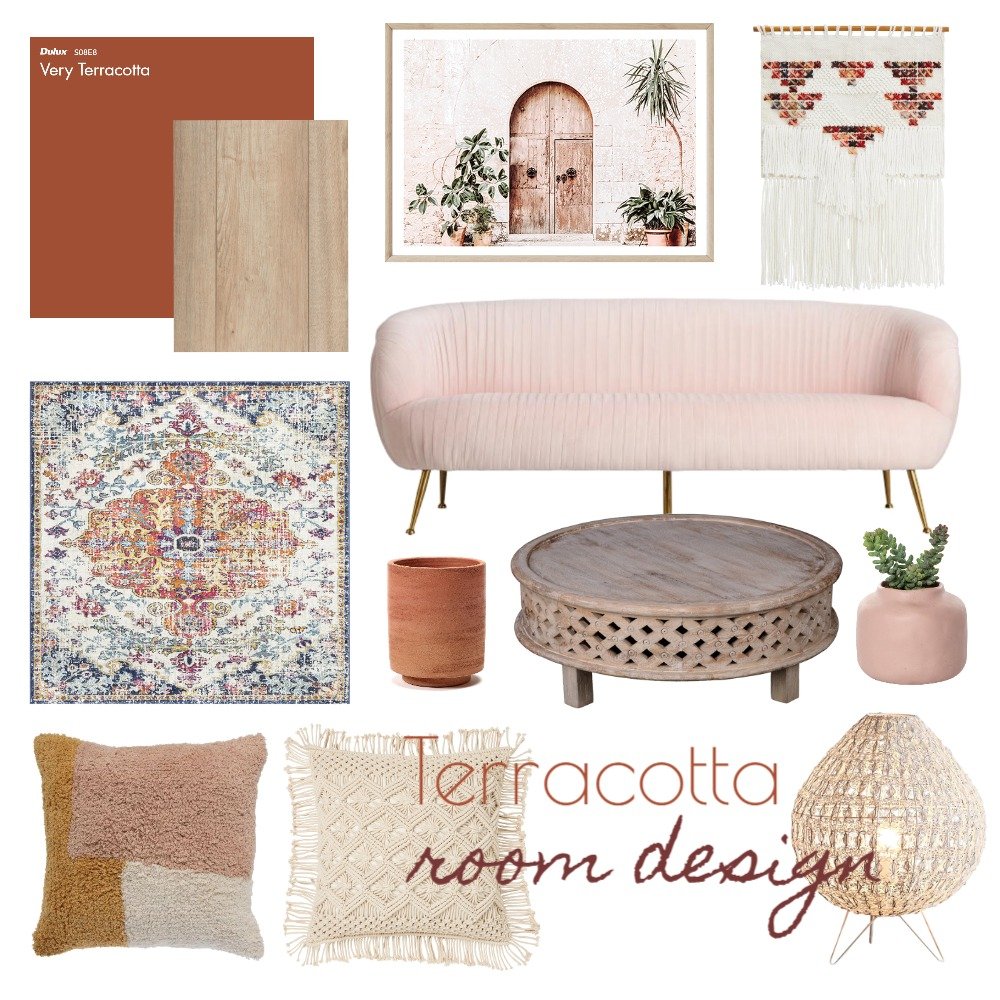 Ready to commit to an accent wall in terracotta shades? If so, we've compiled a collage featuring everything you need to make your room Pinterest-ready. Find our room décor suggestions below, ready to create a cozy-chic space in neutral tones, with just the right pop of bolds.
Décor Style: Boho-Chic
Accent Color: Terracotta
Color Palette: Blush pink, taupe, cool beige, mustard yellow, terracotta
Terracotta Room Design Pieces
Terracotta Treasure Hunt: Etsy Finds in the Color of the Moment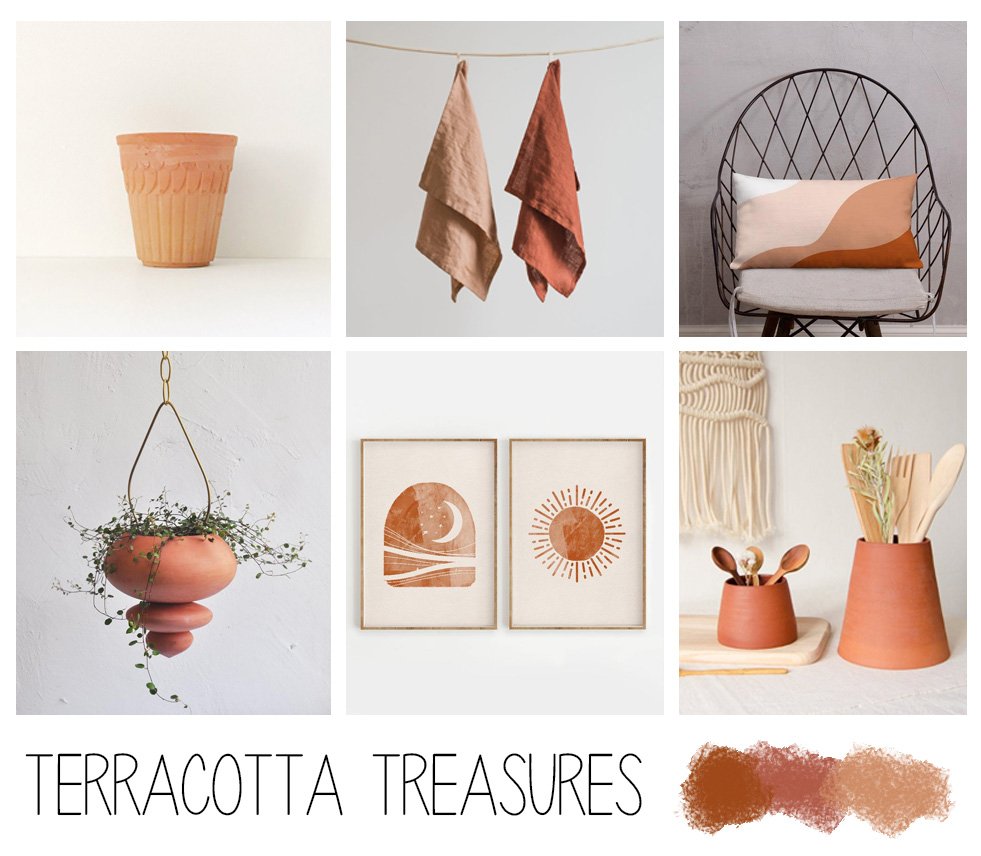 If you're not yet up for the challenge of committing to a terracotta color wall, start small. Looking forward to adding a pop of terracotta color in your home? Here is a curated collection of Etsy treasures and bohemian trends featuring the shade of the moment:
The Intricate Terracotta Planter
With terracotta, you can go basic or you can go ornate – and this intricate planter adds that extra dose of texture to your plant arsenal. Next step: rehoming your dragon tree into this pretty planter featuring 3D motifs.
Elevate your kitchen countertop game with this towel set in terracotta shades, meant to add warmth and an overall organic feel to your space.
The Rusty Hills Premium Pillow
Minimalistic art is transcending to the textiles arena – and this rusty hills throw is the perfect example of that – and ideal for your rattan chairs. Designed in terracotta colors, this chic pillow can instantly become the focal point of your living space.
With its sleek and unique design, this hanging planter is a sculptural dream. Your plant's future home keeps it curvy, smooth and loaded with the warmth of brick pigments.
Day and night, we're all about the enticing terracotta color – and this art print is maximizing its beauty. Adorn your bare walls with this matching set in neutral, yet tepid hues.
The Terracotta Ceramic Utensils Holder
Keep it sleek in the kitchen with this terracotta ceramic utensils holder, perfect for your arsenal of wooden spoons and cooking essentials. Add warmth to a neutral space with this minimalistic duo that's equal parts sleek and rustic.
From the classic ceramic pots to elevated finishes, terracotta comes in many shapes – and shades. Earthy to its core (and in its name), the brownish-orange hue is the epitome of 'organic' in terms of color. Whether you fully commit to the terracotta craze (hello, new accent wall!) or embrace a few accents for your space, this trending shade is definitely here to stay.
---
If you liked our post, please share it on Pinterest!