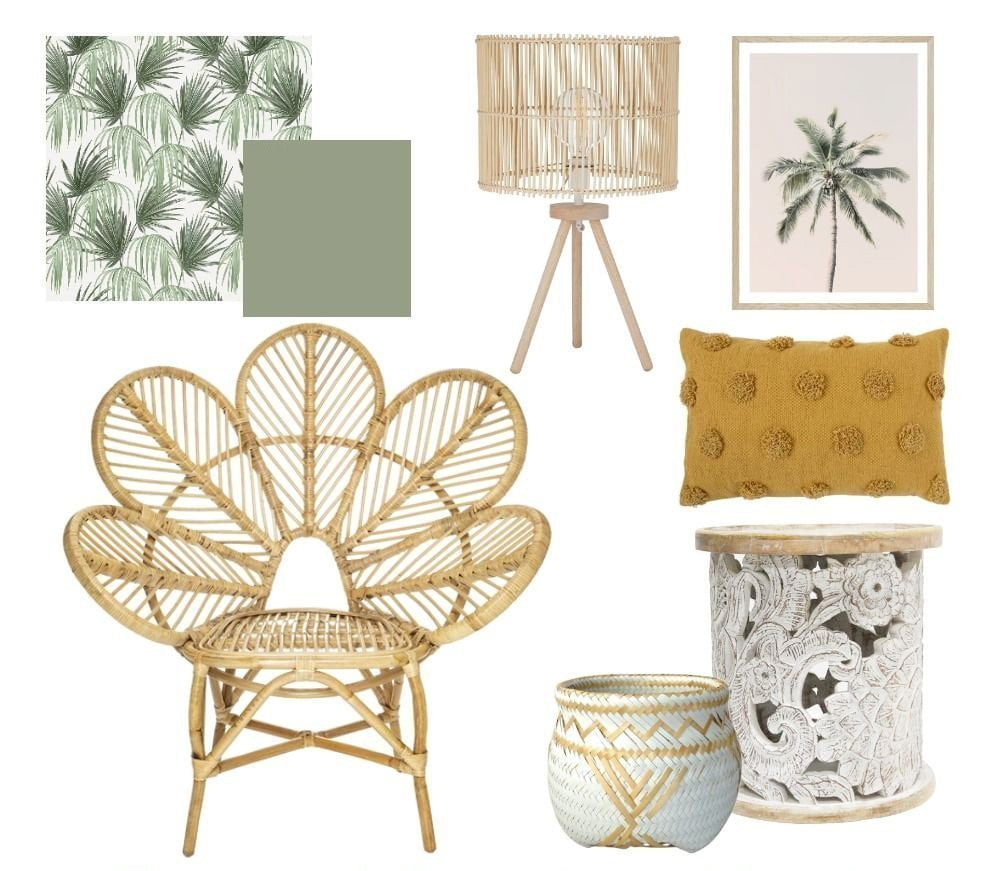 A rattan chair is a standout piece – regardless if you're setting up your entryway, making over your living room or adding chic accents to the nursery or playroom.
As one of the most in vogue materials of the moment, rattan is everywhere – from rustic, handcrafted shelves to the big names (hi, Ikea's uber-popular rattan picks!) to baskets, lightning and everything in between.
If you're on a mission to give your space a makeover, a statement piece is, quite often, all it takes. And if anything from modern-Scandi style to boho-rustic is what you're after, then a rattan chair should definitely be on your shopping agenda.
FUN FACT: Few know that rattan is a vine-like plant that is part of the palm family, which grows naturally in rainforests, where it can reach 185 meters in length.
Click To Tweet
Are rattan chairs comfortable?
A rattan chair can be surprisingly comfortable. For extra comfort and coziness, opt for additional cushioning. Next, layer it up with throws for extra texture and comfort. Most rattan chairs on the market were handcrafted to support and embrace the human body.
Can rattan chairs be outside?
Rattan is a natural material, which makes it a great option for outdoor furniture. However, leaving your rattan chair outside from season to season might reduce its longevity, as well as alter its original pristine look.
What is the difference between rattan and wicker?
Rattan and wicker often refer to the same thing – but while wicker describes the method used (the woven construction), rattan refers to the material used in the design.
FUN FACT: The global trade involving rattan is worth $4 billion.
Click To Tweet
A Rattan Chair for Every Space (and Budget)
What to pick, from a sea of rattan dinner chairs, stools and armchairs, often accompanied by surprisingly high price tags? Fact is, rattan is not cheap – and that is a direct result of the manufacturing process, that requires time, attention to detail and craftsmanship. But no worries, we're all for guarding your budget – and we've already done the work for you. From fairytale-like nursery chairs to the minimalist rattan chair of your dreams, here are our top 8 best picks under $200.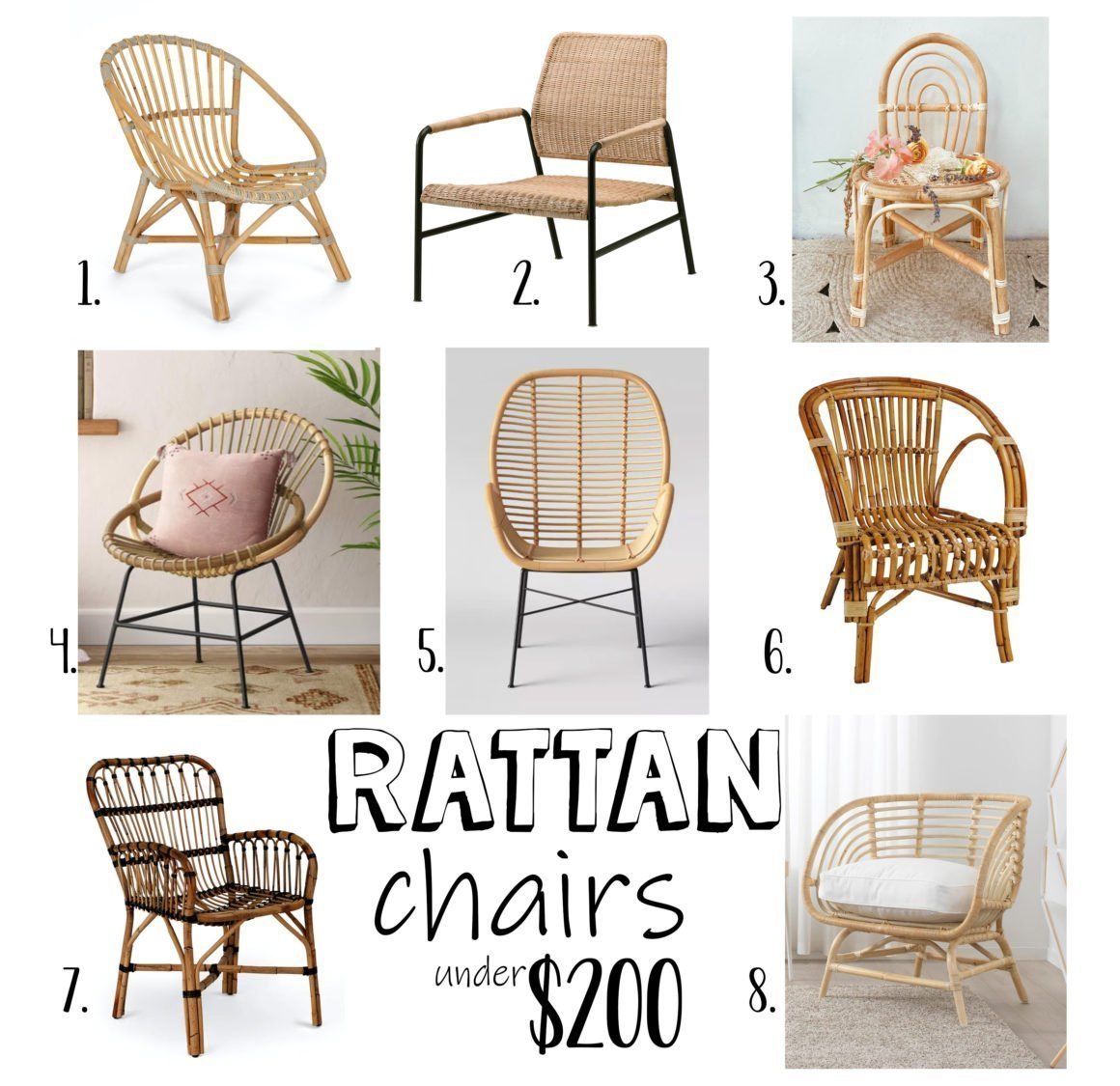 5 Styling Ideas on How to Use a Rattan Chair
Create a cozy reading nook using a statement rattan chair, soft cushions, baskets and lighting in the same natural tones and an accent wall in a fun natural color or print.
Add 2 rattan chairs at your dinner table for mish-mash look that's effortlessly chic (yet secretly put-together). Pair the chairs with a rustic bench or play up the eclectic mood by mixing different chairs in different materials.
Elevate your office space by forgoing the classic desk chair for a comfortable, supportive rattan chair that adds texture, warmth and a natural feel to an otherwise stark room.
Add an accent kids rattan chair to the playroom or nursery instead of the expected plastic chairs for little ones for a more finished, upgraded look.
Give your entryway a makeover with a rattan chair, perfect for putting on your shoes before heading out. Layer it up with a cushion and choose wicker baskets for all your entryway essentials for a cohesive look.