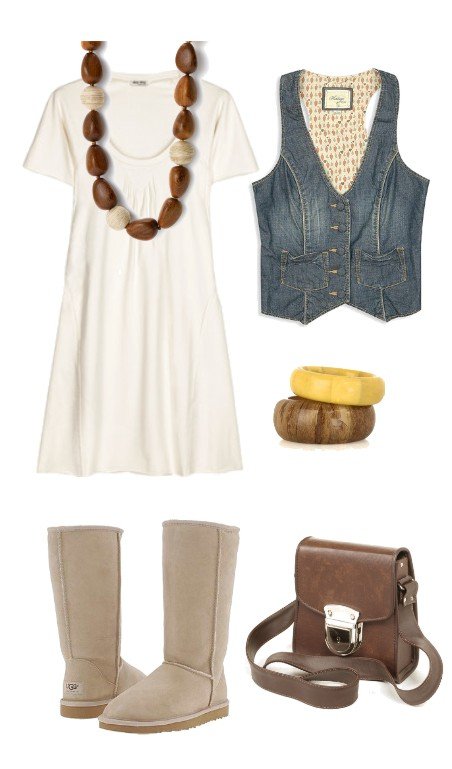 You love to wear your Ugg boots with jeans, with shorts, with daisy dukes. Well, so does everyone else. Ugg-like boots have become a uniform, sort of like skinny jeans have in the past 2 years. So, how about reinventing your look? Say "Bye Bye" to the Uggs + Jeans combo!
The New Way to Wear Ugg Boots: With a casual white dress!
Why It Works: Ugg boots scream "comfort" and "cozyness" – and so does a cotton white dress with a loose fit!
A dress seems a little too dressy for the boots? No problem! Add a sporty denim vest and some wood accessories and you're super chic and super casual!
Extra Tips:
* Wear the bag like the postman does!
* Go for a casual, loose dress instead of a skintight one.
* Stay in the brown / beige palette when choosing the accessories.