The number of people that started working from home in the past year has skyrocketed. As a result, a home office has become an essential space in most homes. Even if it has a lot of great advantages like waking up late, working from home can become challenging for many people, as your house is filled with distractions. Family members trying to talk to you, doorbell ringing, or the noise from the TV can make it hard to concentrate. So, if you have never worked from home before, it is especially important that you create a space where you can feel comfortable, inspired and productive.
Next, we are taking a look at a few great ideas that will help you get started in creating the perfect working space for yourself.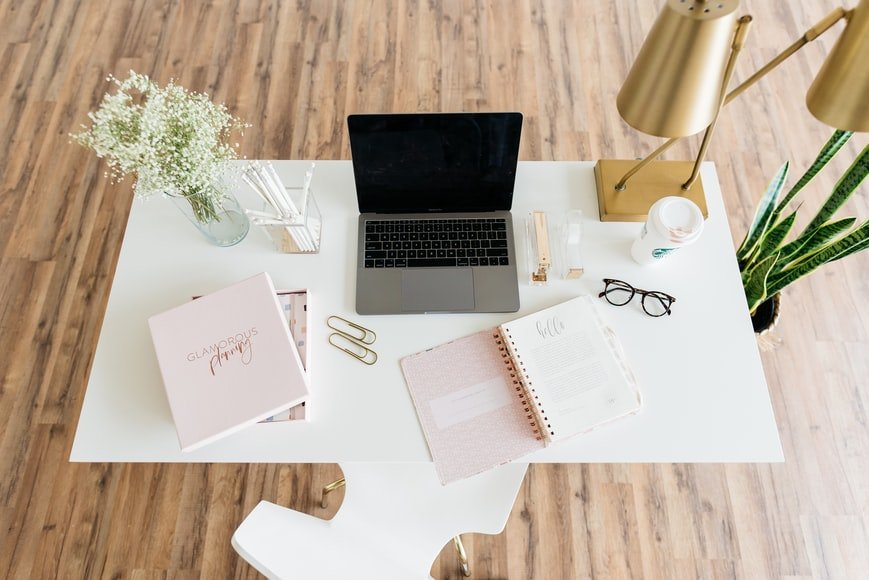 Define Your Space
Probably the most important step in creating the perfect working environment is choosing the right space for it. Your office should be in an area that allows you to have some privacy, especially if you don't live alone. Ideally, you have a guest bedroom that you don't use on a daily basis, which you can easily transform into an office. This will come in handy if you are on the phone frequently. But, if you don't have a room to spare, don't worry. You can still make use of whatever space you have available. For example, you can clear up a small closet and add a folding table and chairs, which can be easily stored away. Even an unused corner of the living room will do, but keep in mind to decorate it and make it a part of the room.
Find the Right Desk and Chair
Your office is where you will spend a lot of time, so make sure you choose a desk that is the correct size in order to work comfortably. It should be big enough for your computer, but it should fit in the designated area in your home. Same goes for the chair you choose. An uncomfortable seat can distract you and give you back pain, so invest in a good chair that fits your needs.
Light It Up
Light is especially important in an office, since a dark place can make you feel tired and uninspired. Try placing your desk next to a window for access to natural light. If you don't have such a space available, try adding a few interesting lamps and place them around your office area. Besides creating a nice décor and ambiance, they will help light your workspace and keep you fresh and motivated.
Add Storage Spaces
There is always going to be a need for storage in your office, no matter how much space you have. Instead of opting for the traditional desk drawers and shelves, choose a few bamboo baskets or a couple of cute and colorful boxes. Besides keeping your desk clutter-free, these affordable little storage containers can add a touch of creativity and inspiration to your space.
Get Creative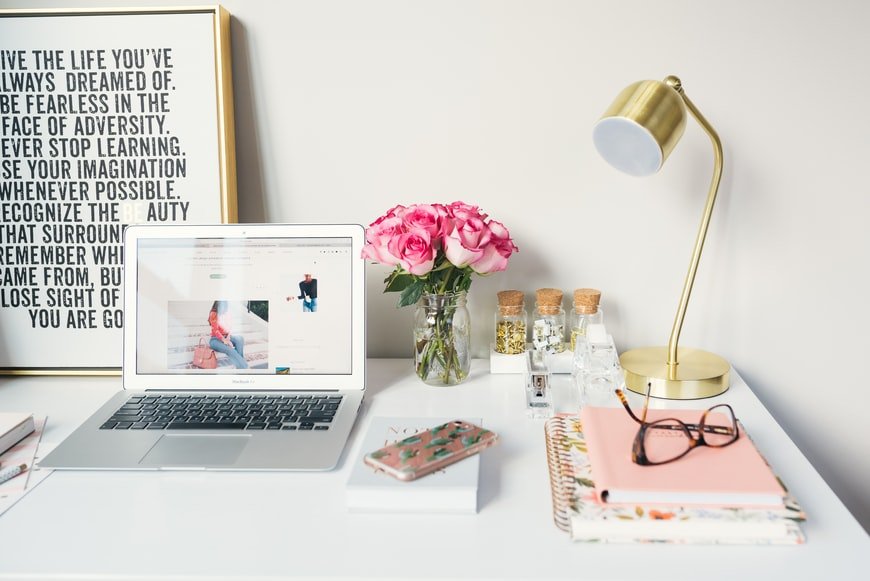 Having a home office is great as it gives you the freedom to decorate the space exactly how you want. Forget about the days when you were working in a boring office, this is your own home, so you can get as creative as you want. Use pictures and artwork to give personality to the space and add pops of color with flowers and accessories. Besides giving the space a fresh feel, your personal touches will make your office much more inviting.
Tips For Saving Money While Creating Your Home Office
Make a List of the Things You Need
Going overboard while shopping is quite easy, especially if you don't follow a list. So, start by making a plan and try to imagine your ideal workspace. Think of all the things you need in order to create your vision and write them down.
If you are looking to save some money, check to see if you already own some of the things you might need and try to upgrade and repurpose them to fit your needs.
Home office essentials:
A desk or a table that can function as a desk
A little bit of storage space
Personal touches and accessories
Determine What You Can Do Yourself
You don't have to spend a lot of money on this project – so before you start calling professionals, figure out what you can do yourself. For example, you can paint a small space yourself, right? It's not too hard and it will save you a lot of money.
Use Things You Already Own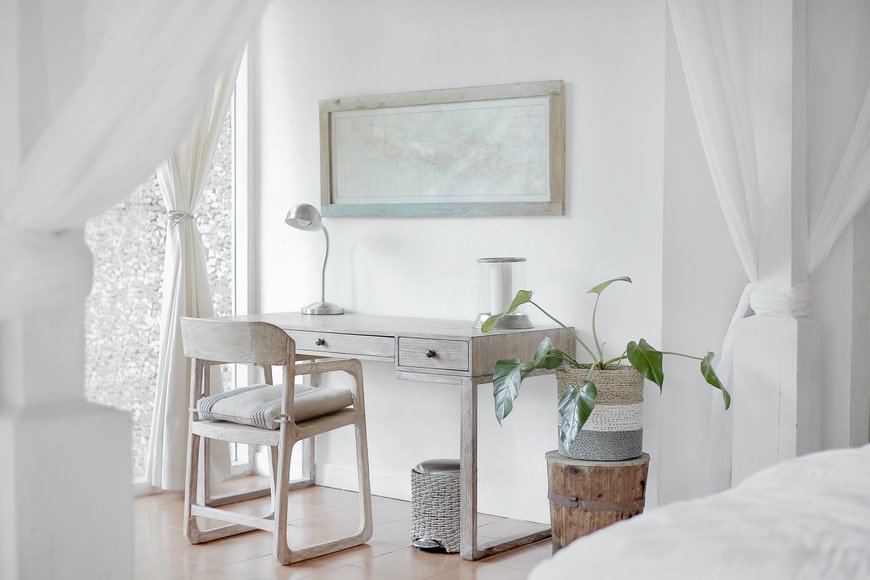 Most of the things you need when creating an efficient home office, you might already own. Look around your house and you might find unused desks and lamps laying around and some smaller items, such as staplers and notebooks, may be hidden and forgotten in a drawer somewhere.
Re-Purpose Used Furniture
This is a great tip as furniture can get awfully expensive so don't refuse any used pieces your friends or neighbors might offer. Instead of buying a new expensive desk, use an old one you might find at the flea market and give it a coat of paint to bring it back to life. Besides being a great way of saving money, it will give you a chance to express your creativity while designing the perfect home office.
Buy Decorative Items at Flea Markets and Thrift Stores
You don't need expensive artwork to be creative, as discount stores and flea markets are filled with amazing pieces at affordable prices. Instead of going for matching sets of wall frames or storage baskets, buy different pieces and mix and match them to express your creativity.