Decor Trend Alert: marble prints on textiles!
Introducing: marble pillows, the new IT / must-have throws we simply can not resist. Complemented by geometric patterns or not, in pastel hues or in versatile greys or black and whites, combined with glitter prints and metallic golds, in sweet shades of mint and dusty tones, these beauties are definitely here to stay. And by 'stay', we mean right on our living-room sofas, looking pretty and comfy at the same time.
From the catwalks to high-street fashion, marble has been a real style inspiration in the recent years – and not long ago, its iconic look has made it as a textile print in home decor goods as well. Feminine by definition and featuring soft hues from rose to lavender and from aqua to steel, marble pillows can perfectly complement white and neutral spaces just as well as they fit in rich, jewel-toned rooms.
Styling Recipe:
Seduce your tactile senses with a velvet sofa, then layer marble pillows in pastel shades on top – add a touch of alluring glam in tones of gold or rose and complete the lustrous decor with a sleek lamp and an ikat-inspired rug.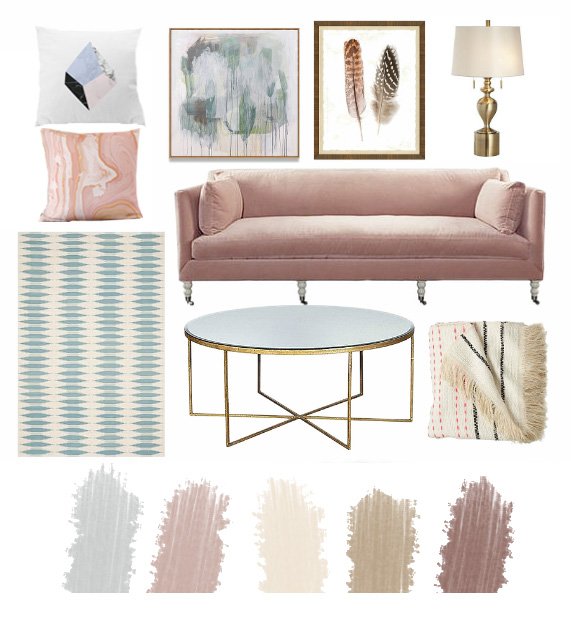 $20 Marble Pillows – Top Picks: