Trend Alert: Grey Sweater Dresses
Looking chic and feeling comfortable at the same time is pretty much the ultimate goal when dressing up in the morning – and we're betting that that's exactly how / why sweater dresses were invented! Effortless, warm, soft and comfy, but also stylish? We say YES! Our personal favorites: grey sweater dresses that can work just as well over a pair of leggings as they do when paired with thigh-high boots, and which come with their own fancy custom hang tags which lend a personal touch.
How to Wear Grey Sweater Dresses
Grey is one of the most versatile colors out there, so styling your favorite grey sweater dress definitely won't give you a headache. Our top suggestion: stay in a neutral palette when rocking these comfy knits – and that includes all shades of grey, taupe and beige, dusty pinks, caramels and chocolatey shades… and last but not least, black.
Suede + grey sweater dresses make a particularly appealing combination, so grab a pair of long boots made of soft and silky suede when wearing your favorite comfy dress – Certainly not the best boots for working, but we're pretty sure you'll love the results!
Go boho by incorporating hippie browns and ethnic motifs in your outfit (purses, necklaces or scarves) or layer a long coat in the same tone of grey over your knit and add extra dimension to your outfit with shades of pastel and dusty pink.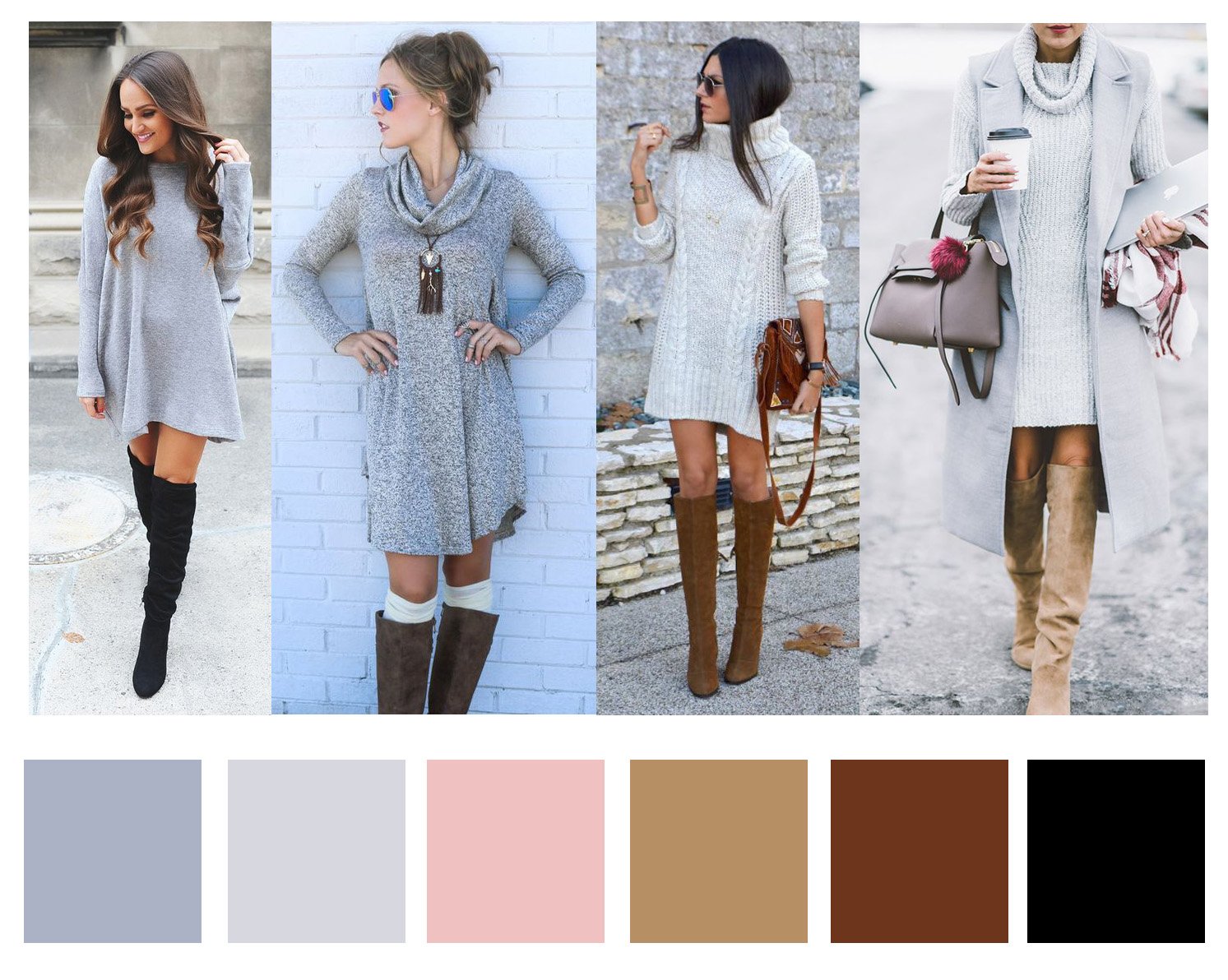 Grey Sweater Dresses – Top Picks Under $70