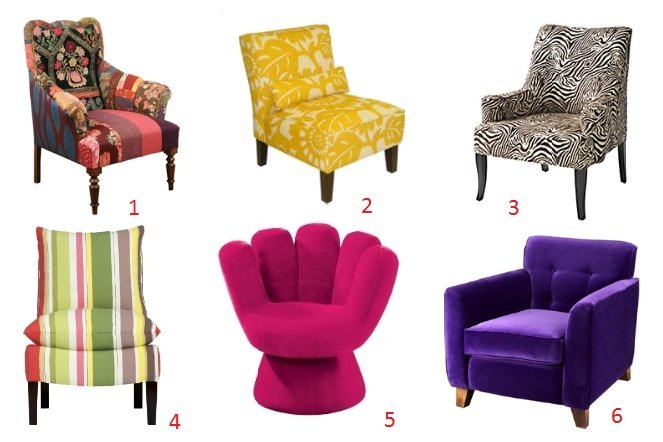 Upgrading a room has never been simpler – instead of putting tons of efforts into painting the walls, changing the furniture the floors for a more sophisticatedly modern look, you can now choose a statement piece that captures the aesthetics you are going for: an eclectic chair!
Fast Tips on How to Make the Most Out of Your Eclectic Chair:
1. Opt for unique patterns or WOW colors – leave all the neutrals in the background where they belong and go bold on colors and prints. You are looking for a statement piece that pops in the room, not just another comfy beige chair. The more original the prints, the better.
2. Choose unique fabrics that instantly put you in a mood – velvet makes an excellent choice, especially if you choose a saturated color to go with it: red, electric blues, deep purples.
3. Place your chair strategically in the room – when looking for that upgraded look, make sure you offer maximum visibility to your chair. A frontal empty wall makes a great choice, especially if you add a chic coffee tables plus some candles and picture frames.
4. If your chairs lack print, add a decorative pillow to create an artistically delightful corner in your room. A fluffy cashmere blanket also makes a comfy-chic statement.
Enjoy your newly upgraded room!
Pictured:
1. Bokja Armchair
2. Skyline Armchair
3. Zahir Armchair
4. Solay Slipper Chair
5. Mitt Chair
6. Walcot Armchair