We all know the classic combos: beige meets ivory, brown makes a good team with orange and black and white with a pop of red is always IN. Let's turn the (occasionally boring) page and discover brand new and fresh color combos for a young and hip space. On the list today: turquoise, yellow and coal grey!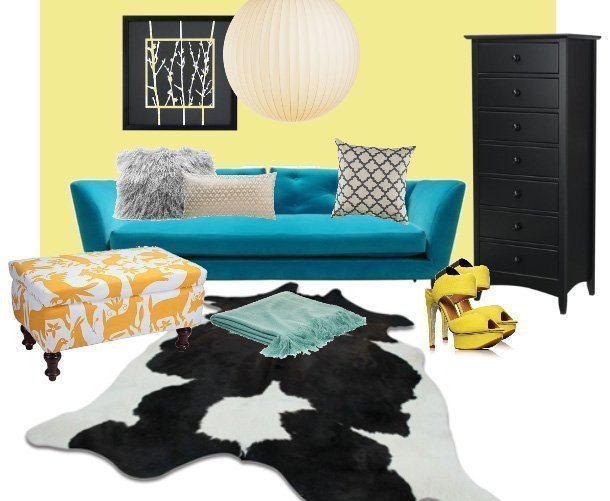 WHERE TO USE IT
Wherever you want to create a fresh, cool space that will always look happy, positive and fun!
HOW TO USE IT
1. Start from the big items / surfaces and work your way to the smaller ones. Since turquoise and yellow are our stars, think wall paint and a big and cozy couch in these fun nuances!
2. Add an extra touch of color to avoid the 'matchy-matchy' effect, but make it count: a vibrant fuchsia or a hot purple in small, yet noticeable quantities. And don't try to resist to the forever trendy black & white!
3. Tone down the space with our coal color – save the wooden pieces of furniture for the grey tone to calm down our explosive color blast.
WHAT TO AVOID:
Browns and earth tones aren't our friends in this space, as our chosen hues come from the less raw and more modern spectrum.
Have fun in your new space!