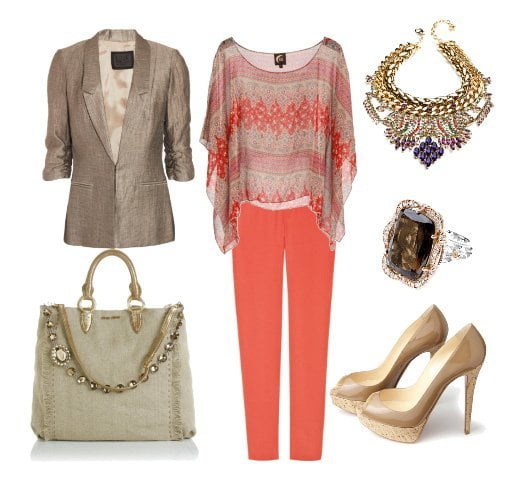 If the old boho look looks, well, slightly too 'unkempt' for your tastes, here's a simple chic thought: Upgrade it! Here's your top 4 to-do-things:
1. Center your outfit around a loose bohemian top with detailed and colorful prints.
2. Pick one of the many colors of the blouse and opt for a loose, V-shaped pair of pents in the same hue.
3. Accentuate the granola vibe with a posh version of a chunky necklace with loads of pretty stones.
4. Finish your look with platforms – go for a more 'rustic-rough' version of the platform to match your theme!