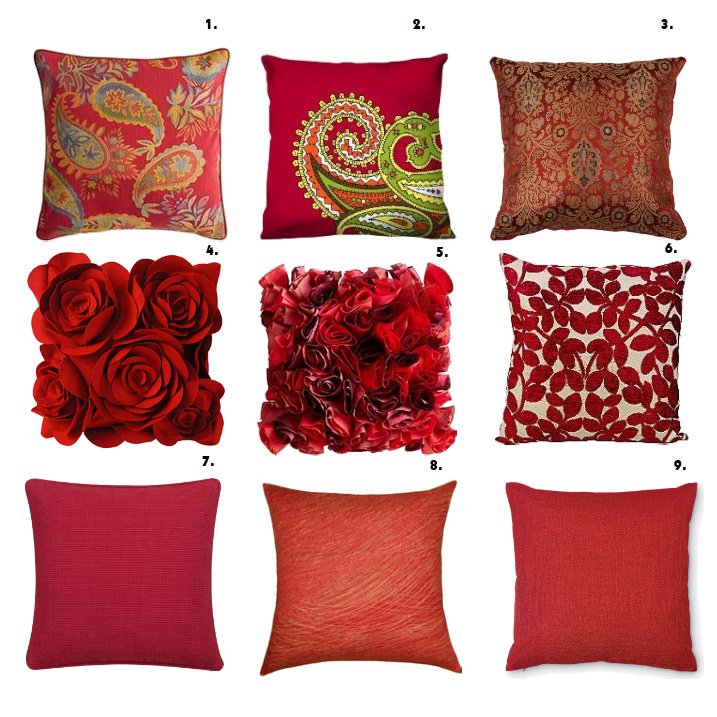 Need some color to vitalize your plain beige or boring gray room? Instead of going through the fuss of repainting the walls or purchasing expensive items of furniture, how about some chic and cute red pillows to bright up your day?
Whether you're into boho looks and oriental flavors, whether you like romantic florals or even if you want something classically simple, red pillows can be just how you like them: decorative, patterned, feminine or… plain. Here are some puffy accessories to put on your shopping list:
2. Thai silk decorative pillow
6. Tea leaves decorative pillow
Click here to see our selection of black & white decorative pillows!