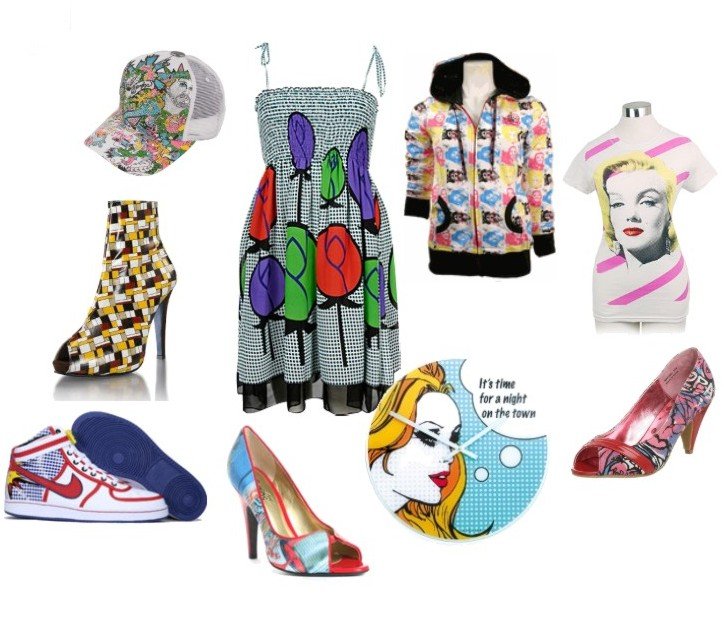 How to recognize it:
Expressive visuals, vivid colors, unconventional and joyful prints, Japanese influences, popular mass culture elements, comic books figures and graphics.
How to wear it:
Choose one pop art element / outfit. Don't match pop art… with pop art.
Make the pop art item the central element of your outfit and construct your look starting from this statement item.
Keep the rest of the outfit simple / neutral. Too many statement pieces will outshine your pop art item.
Where to wear it:
When it's OK to look casual & funky.
Don't wear it to formal occasions and don't try to make it look elegant or classy.
Enjoy the pop art fashion trend!