Fashion can certainly be confusing at times – we've all been there: what's IN, what's OUT, what's trendy, yet won't look ridiculous? Well we've broken it down for you – check out 5 of the major chic trends of 2017 that you simply must try out (and continue to rock if they truly speak to you): from wide leg pants to 80s style boxy shoulders, there must be something in this trendy compilation that you'll love to wear on repeat.
1. Bell Sleeves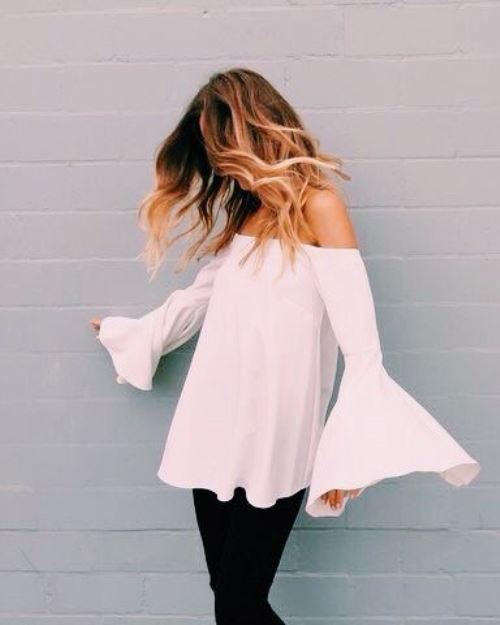 They're romantic, chic and full of whimsical charm – we're talking about the ultra feminine bell sleeves. Paired with off-the-shoulder cuts or structured tops, bell sleeves are definitely here to stay.
2. Wide Leg Pants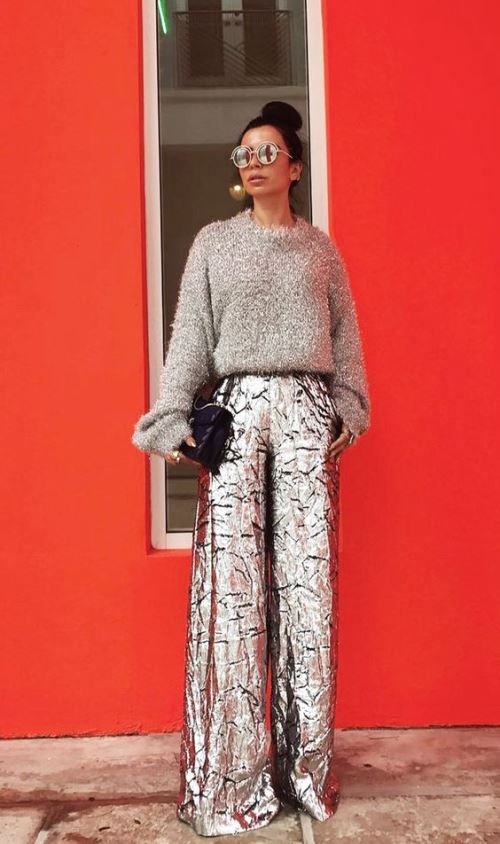 Comfortable meets trendy – and the results are definitely cool: meet the wide leg pants, one of the top chic trends of 2017! Regardless if you pick a pair in neutral shades, a bold color or even in a metallic fabric, these trendy pieces will make the outfit.
3. Boxy Shoulders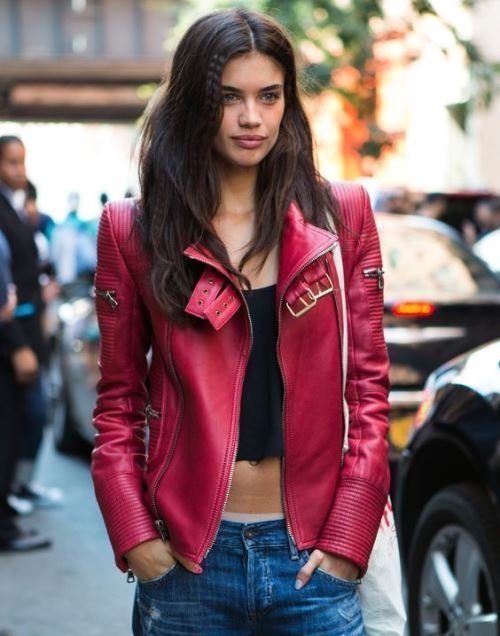 Say YES to the 80s once again – because this time, they bring you boxy shoulders… but we're not only talking about office-ready pieces aka blazers and suits, but also about edgy leather jackets and urban style tops.
4. Bold Stripes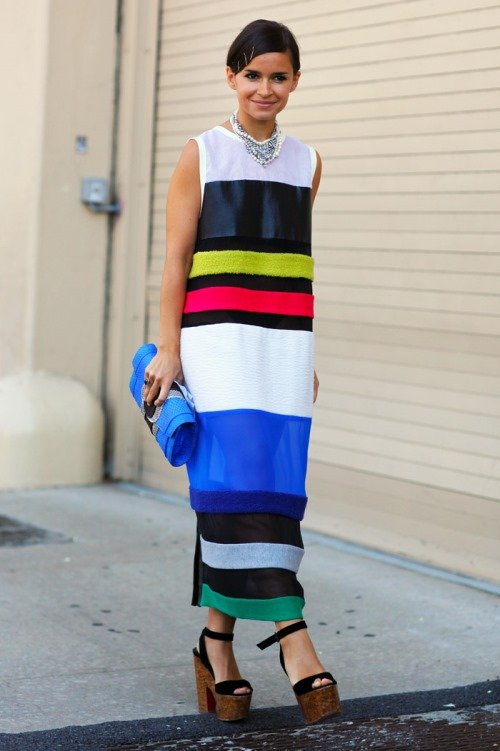 Miroslava Duma nailed this look: introducing… the current way to wear stripes. While black and white stripes are an invincible classic, bold stripes are definitely catching up this year.
5. Robes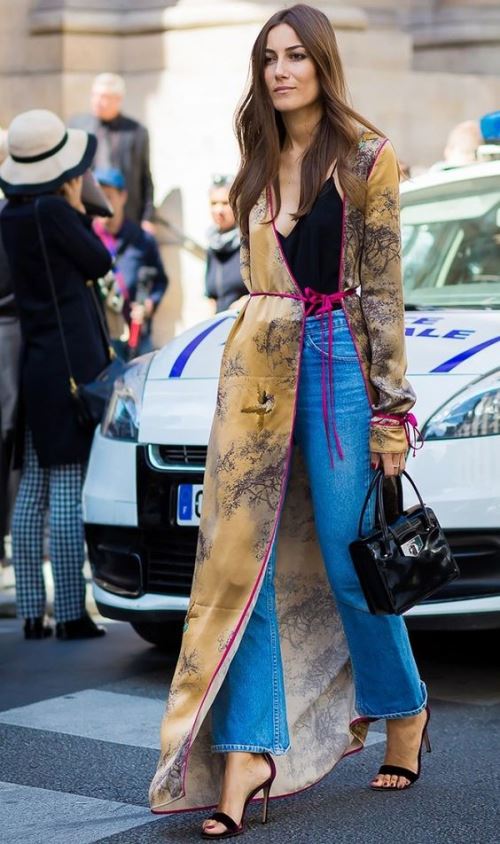 Yes, robes are totally in fashion – and they're not meant to wear indoors, over your silky pajamas. Opt for warm and earthy shades like taupe, beige, mustard and terracotta color. Check out the new way to rock gorgeous, floral or abstract printed robes: over jeans and sleek heels!