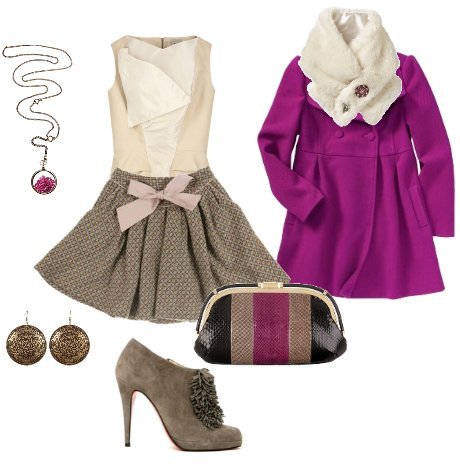 Who said that a grey puffy jacket, thick jeans and Uggs were the mandatory items on cold days? Since spring isn't really here yet, here's a fast fashion strategy on how to look super adorable… in warm clothes.
Tip 1: Say NO to dull colors, but YES to mixing nude tones with intense tones.
Tip 2: Go for a bold coat in a vivid nuance.
Tip 3: Leave your pants in the closet and wear a wide skirt made of wool.
Tip 4: Add a fashionable faux fur collar for extra warmth.
Tip 5: Add extra feminine touches: a delicate pink bow, an artistic brooch or a long necklace.
Done! Stay feminine and fashionable on cold days!