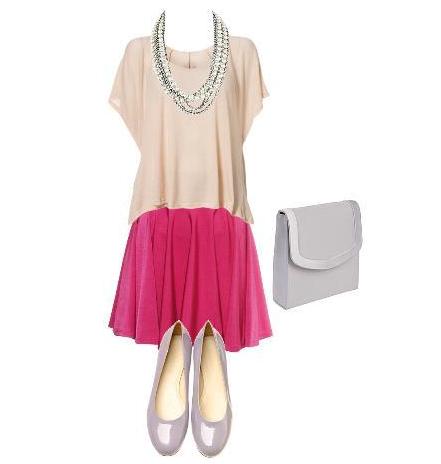 Simplicity is underestimated – so true! But you know what's also true? Getting that simple & stylish look is not easy – in fact, a stylish complicated outfit is a much easier mission than a stylish and simple outfit. But here are a few basic tips that might help you out:
1. Don't wear the same color from head to toe – when you're lacking prints, patterns and complicated designs, you need at least a spot of color in your outfit.
2. Choose cotton. Why? 1. Comfort at its finest! 2. Looks simple & stylish. 3. It's super versatile.
3. Choose "slightly loose" instead of "skintight".
4. Choose simple cuts and designs – avoid asymmetry, futuristic shapes, unnecessary pleats, pockets or any extra elements that can bring your look into the "complicated territory".
5. Simple flats are always the best flats when you're into fashionable minimalism.
6. Choose one accessory – make sure it doesn't overpower your simple look!
Done! Plain & simple!