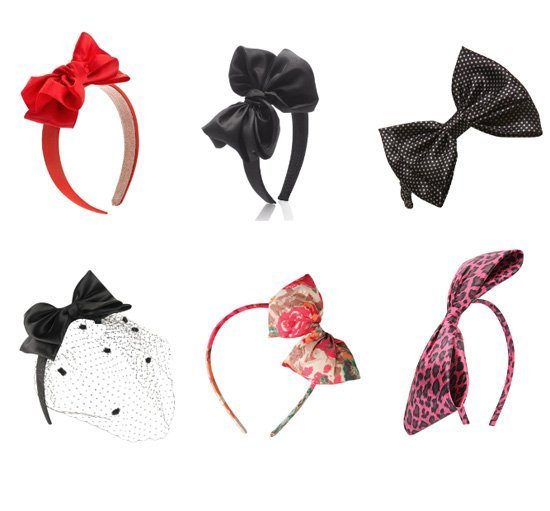 Shopping Time: Bow Headbands Under $10!
Red Centre Bow Headband £5.00
Oversized Bow Alice Band £6.00
Polka dot Bow Headband £6.00
Veiled Bow Headband $8.80
Louche Padded Floral Bow Headband £6.00
Leopard print Headband $3.80
Not sure how to wear them? Here's a suggestion!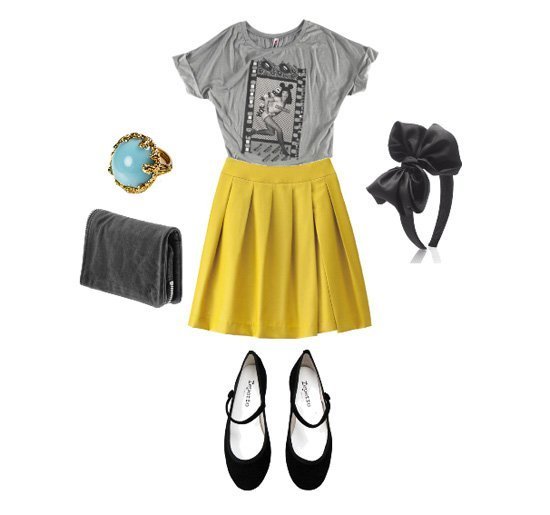 * Bows implicitly mean Preppy style! Go for school-like skirts with pleats (plaid works only if you want to take it literally), shoes with straps (flats or thick medium heels) or oxford shoes.
* If you don't want to look too school-like from head to toe, add a casual tee in the mix to create a modern-preppy look!
* If you want to achieve a more high-end look, think of Gossip Girl's Blair Waldorf, who's got an enormous collection of bow headbands)!