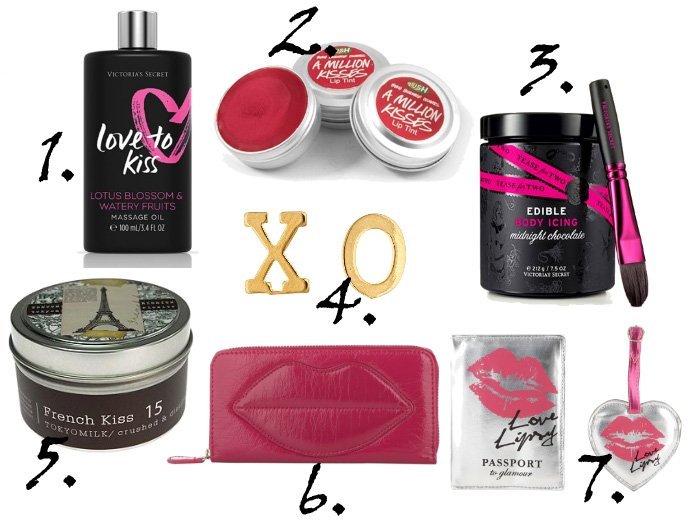 Kisses and pouty lips are definitely one of typical symbols that scream LOVE. So, why not get inspired by sweet kisses when shopping for your Valentine's Day gifts? Take a look at this KISSABLE selection of items, all with tempting price tags: under $30!
From love tags and lip tints to massage oils and romantic candles, these products are fun and flirty, just perfect for your sweet Valentine:
1. $15 Love to kiss massage oil
2. €9,25 A million kisses lip tint
3. $15 Edible Body Icing by Victoria's Secret
4. $30 Hugs and Kisses Stud Earrings
5. $12 French Kiss Tin Candle
6. £15.00 Pink patent large lips applique purse
7. £15.00 Silver passport holder and luggage tag set
Check out this selection for more Valentine's Day gift ideas!