The Glam Shades
Metallics are making a big comeback this year and we're definitely ready to embrace their entire color range, from silver tones to golds, copper and bronze shades to our personal favorite, rose. And if you love an utterly girly color, especially when it comes with extra sheen and sparkle, then the trending metallic range is also featuring lots and lots of purple hues in glossy finishes. If you love a glam look that can work perfectly from day to night, metallic skirts are pretty much your best friend this season.
How to Wear Metallic Skirts
The Casual Way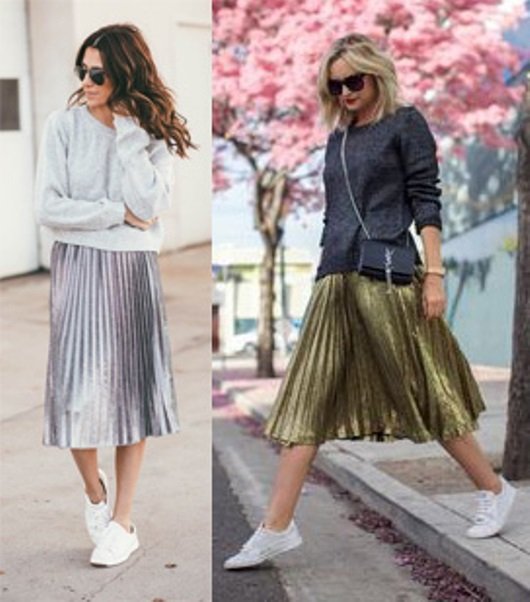 While some may think that styling metallic is not the easiest task, it's actually never been easier to look like a glowing fashionista: simply add a comfy sweater into the mix, paired with crisp white sneakers and you'll achieve one of the trendiest uniforms of the season. While we all love a substantial dosage of shine and sparkle, you are guaranteed to look fabulously stylish if you downplay the glam sleekness of a metallic skirt and add casual elements into your ensemble for effortlessly cool results.
The Edgy Way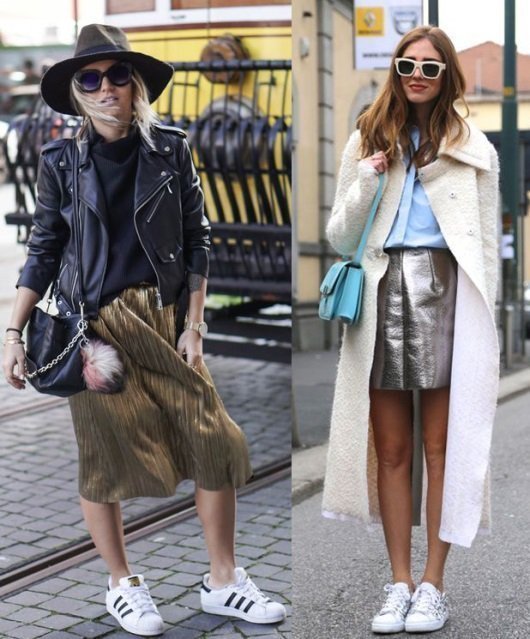 If you want to avid looking extra casual while wearing metallic skirts and would rather go for an edgier urban look, add your favorite leather jacket into the mix and accessorize with a fedora hat – or, ditch the sweater for a light shirt and layer a long coat or trench over your silver or gold-hued garment.
The Glam Way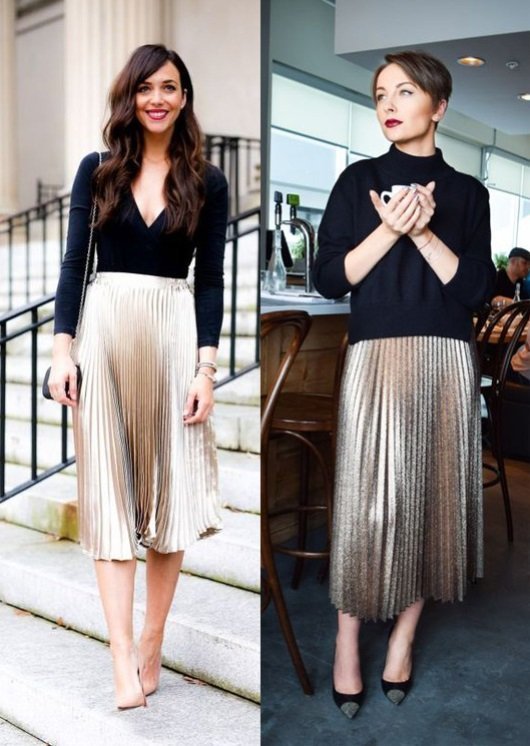 Pair the midi or maxi pleated metallic skirts with a simple black top and classic pumps and you'll definitely be surprised at just how easy it is to look all glammed up without much effort. Shine (literally so) in this classy outfit from day to night!
Metallic Skirts Under $50: