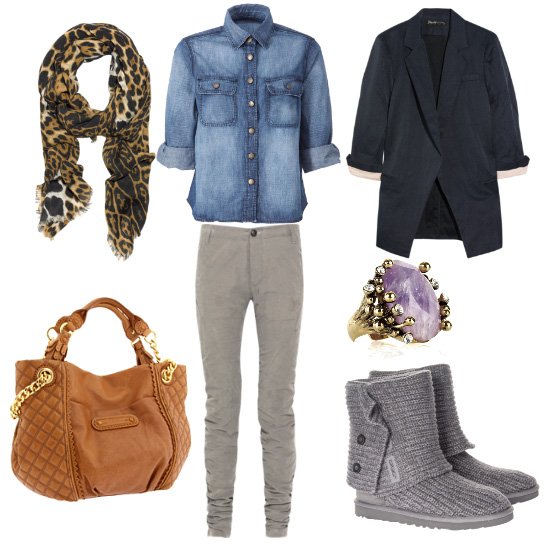 Since Spring hasn't arrived yet and we're still dealing with moody Winter, we are still contemplating this problem: how to look trendy in the cold season? And since Ugg boots are a well known and highly worn winter-staple, we should come up with solutions that combine CHIC + UGGS. Here are a few guidelines on how to wear these comfy boots and not compromise style:
1. Go eclectic – you won't look 100% chic if you adapt to the 'Comfort before everything' aesthetic. So don't be afraid to combine more polished pieces (such as a daytime blazer) with our furry footwear.
2. Forget matching – following the eclectic trend, matching could be overrated when wearing Uggs. What to do: use versatile colors and prints, avoid loud hues and feel free to combine anything from grey to brown with navy and beige.
3. Opt for casual-chic. No, you won't manage to look office-ready and elegant while wearing Uggs. But you can definitely look casual chic if you add a massive scarf that represents that effortless, 'I just threw all these on' style.
For episodes 1 and 2 from our How to Wear Uggs series, check out this and this articles!