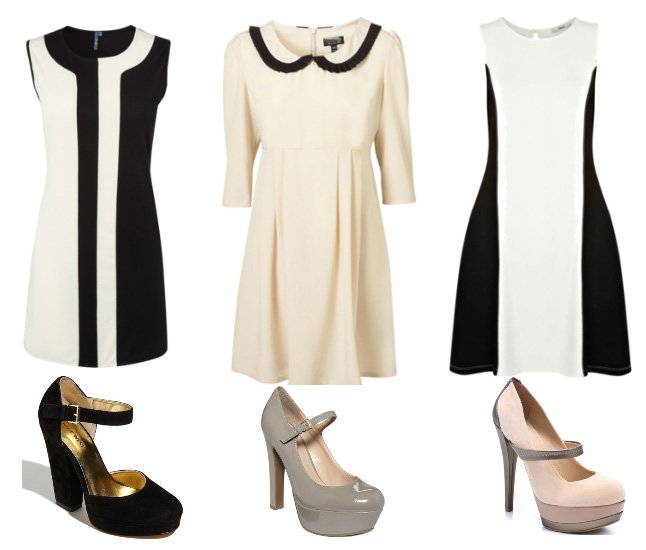 If you're a fan of vintage or vintage-like items that found their inspiration in the 50's and 60's, then you're definitely fond of feminine and classically shaped dresses that make even the tomboys look like veritable ladies. And a plus: if they come in the clasic combo black and white, then they're definitely going on your shopping list!
Here are 3 super affordable options in desaturated hues for an instant retro effect:
Ladies Colour Block Ponti Dress – £18.00 from Peacocks
Half Sleeve Round Collar Dress Beige – $10.81 from Wholesale
Faux Leather Piped Dress – Now £15.00 from Oasis
Not sure how to wear them? No shoes scream 'retro' louder than the Mary-Janes! Opt for pltform ones for a more modern effect and enjoy your budget black & white retro look!
Recommended heels:
Nine West 'Aroundtown' Mary Jane Pump – $98.95 from Nordstrom
G by GUESS Women's Shoes, Varika Platform Mary Jane Pumps – $41.30 from Macy's
Jessica Simpson : Cheetah Sand – $99.99 from Heels