Every new year comes with new stylish adventures – and this year doesn't disappoint! New York Fashion Week already featured the main 2017 fashion trends, full of quirkiness, attitude, a little glam and lots of innovation.
Some of our favorite designers already showcased their newest creations – and while each year brings new stylistic approaches and aesthetic dimensions worthy of exploring, you can count on still rocking those florals, sneakers, chokers and lacey ensembles you purchased last year.
Check out below the biggest 2017 fashion trends you will simply love:
Pink Galore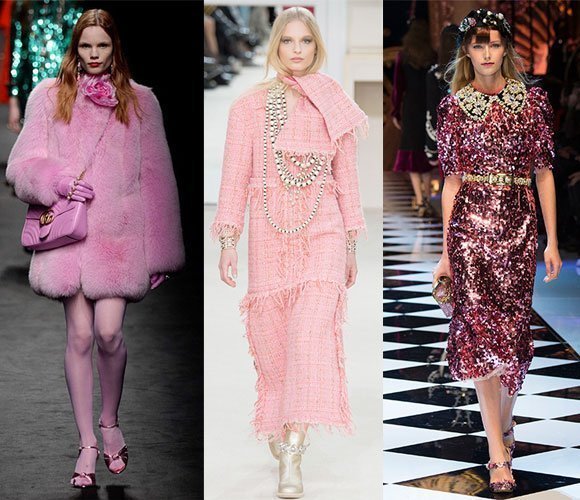 Prepare yourselves, pink is making a strong comeback! From rose to cotton candy, strawberry to fuchsia and dusty hues to neons, it's all here ready to fill up those grey city streets. Brands like Céline, Valentino, Gucci and more already sent out an assortment of rose-hued ensembles for spring 2017.
Slogan/Statement Tees – Activist Chic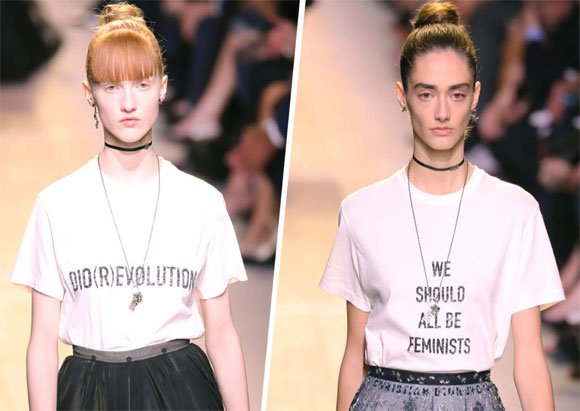 One of the go-to casual 2017 fashion trends is strongly represented by the T-shirts marked with slogans. Let your top do the talking while rocking a cool message and opt for wearable activism under the form of emojis and logos. Designer Stella McCartney, best known for her sustainable ethics, already sent down versions that read "Girls Thanks" and "No Fur, No Leather" while Dior's Maria Grazia Chiuri also received praise for her "We Should All Be Feminists" tee.
"It" Cases Are Coming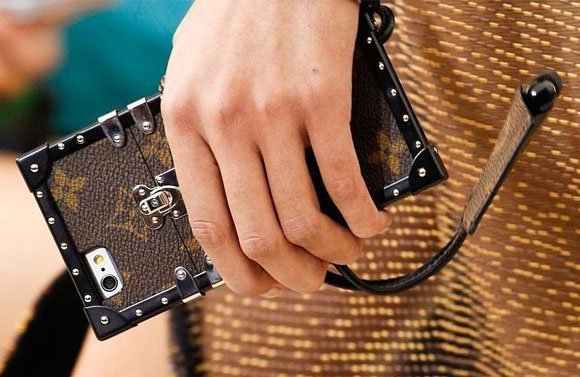 Having an "It" bag has been a thing for a long time, but Louis Vuitton's iPhone case will take it one step further – set your eyes on their new tiny leather bags worthy of your smartphone and also check Valentino and Dior, who are masters at creating mini purses for your dearest gadget.
Stripes / Stripes / Stripes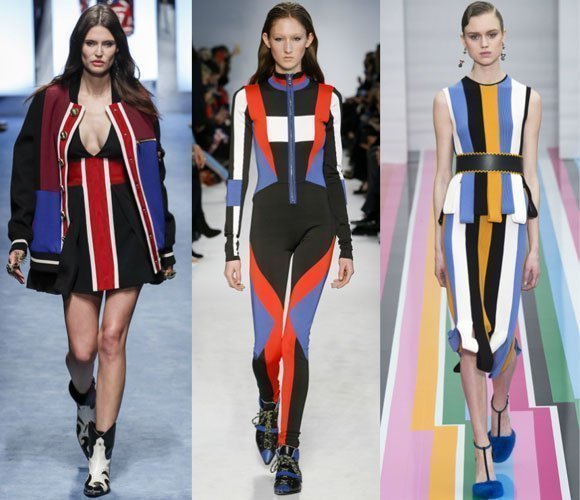 Everyone love stripes… and this year, we'll all fall in love even more with the vertical kinds. Fashion's favorite print has always been timeless – but as the main 2017 fashion trends predict, get ready to see stripes in all shades of the rainbow and sizes… on absolutely everything.
80s Vibes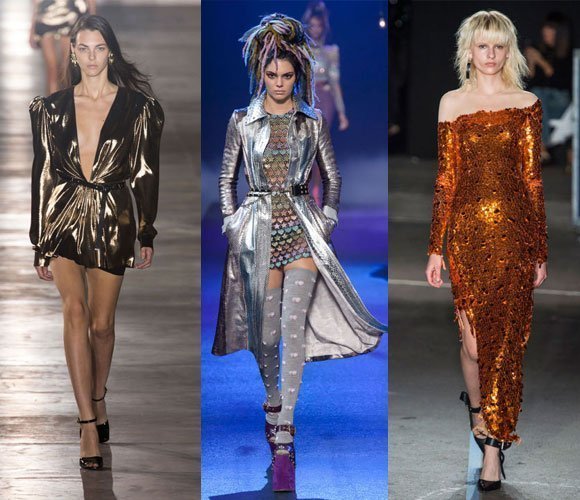 After seasons of the '70s, we've finally moved onto another decade—the '80s, with dramatic ruffles, puffed-up sleeves, and glam vibes. Get ready to cover up in voluminous ensembles and rock those architectural shoulder pads of the '80s.