Capes are one of those garments that can give you a real headache: How to wear them? How to match them? How to accessorize them? The fashion struggle is real – but don't worry, as capes are not your nemesis, but rather a slightly more challenging piece of clothing, that, if paired with the right elements, can look positively fabulous.
You can metamorphose into anything when wearing a cape: from a seductive temptress to a retro Lolita and from a glam queen of the streets to an urban fashionista – just follow our easy 'recipes' on how to wear capes… and look utterly stylish & turn heads while doing so.
1. The Urban Fashionista Way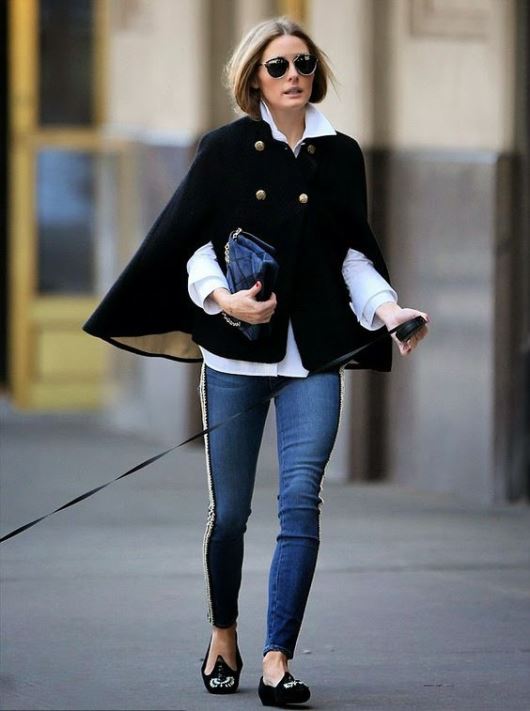 You want to master the art on how to wear capes, yet you don't have hours and days to shop for new clothing items – we say no problem! How so? Well, you most certainly already own a few pieces in your closet that can perfectly complement a classic cape. All you need to recreate the urban fashionista cape outfit is a pair of skinny jeans and cute flats. Add a small-to-medium seized purse in the mix and a pair of shades and your look is complete, not to mention timelessly chic with an urban twist.
2. The Retro Lolita Way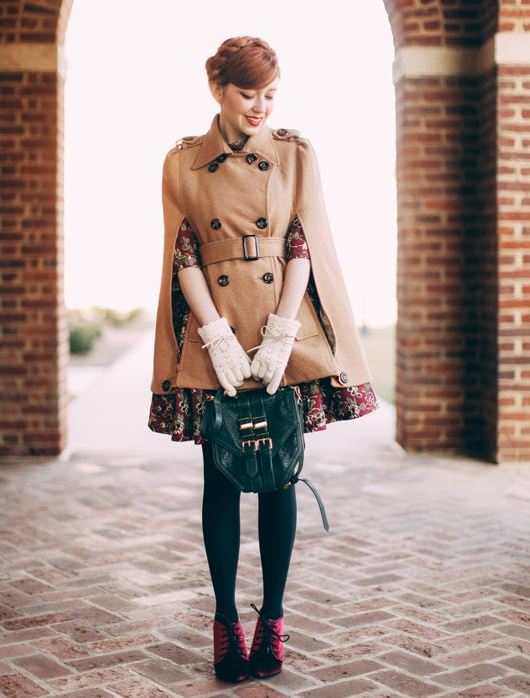 If you love vintage looks and you've also recently fallen in love with a gorgeous cape, then this next style is meant for you. Look feminine and chic while draped in a gorgeous cape by adding a floral dress and lace up booties into the mix. Complete the look with a 50's or 60's style purse, lace gloves and braids for an extra touch of sweetness.
3. The Glam Diva Way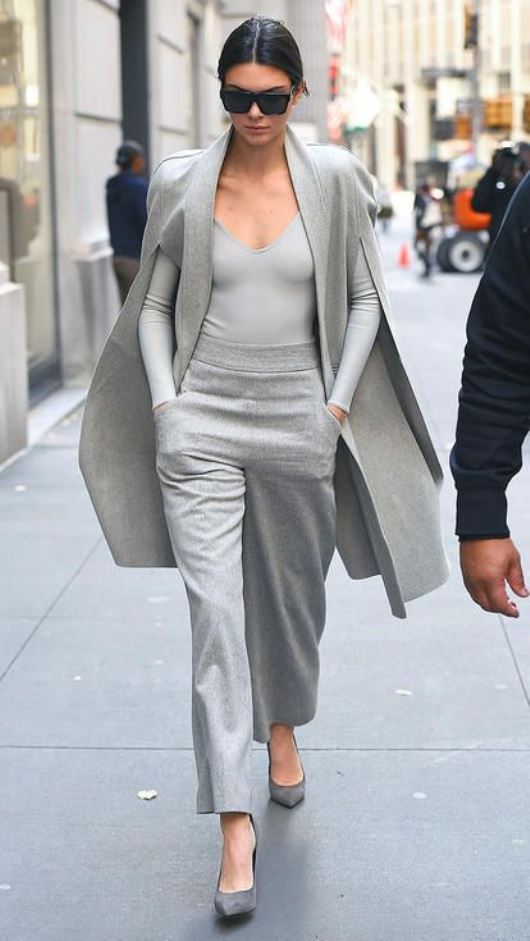 How to wear capes when you love looking polished, glam and sophisticated at all times – simply go for a tone-to-tone look from head to toe, the Kendall Jenner way. The easiest option when dressing up like our glam street diva above is to opt for black everything: pants, top, pumps and, of course, a black cape. But if you want a more eye-catching ensemble, then go crazy-for-grey, or go wild in an all-red outfit. White is another super sleek option and we can bet that you'll love the extra notch of sophistication and demure an all-white cape look will bring.
4. The Seductive Temptress Way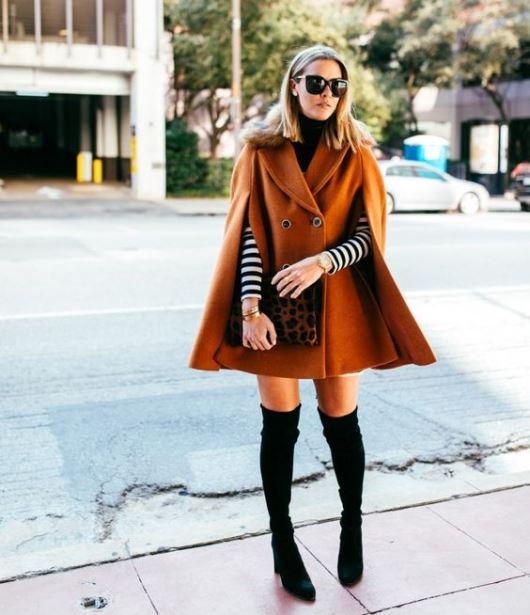 Looking sexy while wearing a large, voluminous cape? YES! If you ever believed that capes were designed for cute pregnant ladies or to camouflage a little tummy flab, then think again: capes are one super hot clothing piece… if you pair it with the right shoes, that is. And in this case, those shoes are represented by thigh-high boots that leave just the right amount of bare skin uncovered. While this recipe on how to wear capes is not an overtly sexy one, combining volumes with fashionable peek-a-boos brings just the right amount of allure.