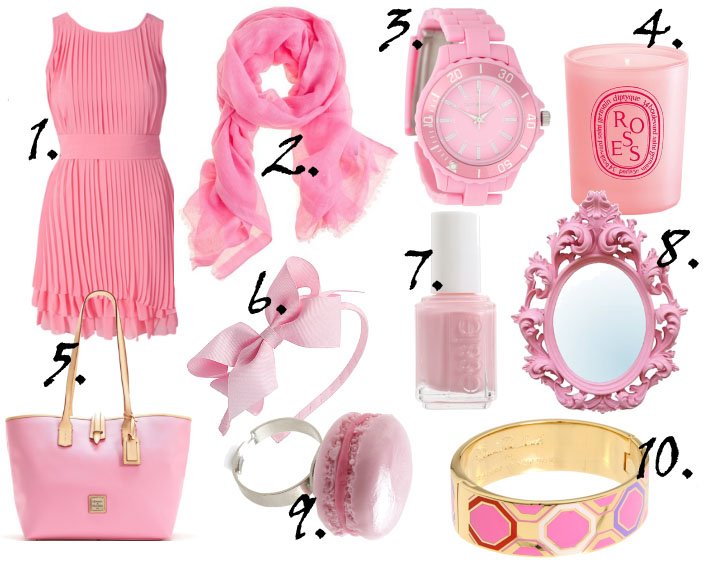 One of the most popular shades of pink is surely cotton candy pink, or, in other equally sugary terms, bubblegum pink. When it comes to all available hues, it doesn't get any sweeter than this!
If you're a fan (and which girl isn't?), then you'll be happy to know that this shade can currently be found on a wide range of ultra feminine items, both for your home and for your wardrobe: from baroque-inspired mirror frames to rose-scented candles and from dessert-like jewelry to light scarves, bows and dresses.
Opt for the ultra sweet look for your space and outfit and pick some of these cotton candy items:
1. Pleated pink dress EUR 155,50
2. Pink scarf $49.50
3. Pink sports watch £20.00
4. Pink rose candle EUR 30,00
5. Laptop tote $169.99
6. Sparkle Bow Headband $14 US
7. Pink nail polish $8
8. Bubblegum pink mirror £195
9. Portable Patisserie Ring $15.99
10.Pink bangle $128
For another one of our color-based collections, see this article!