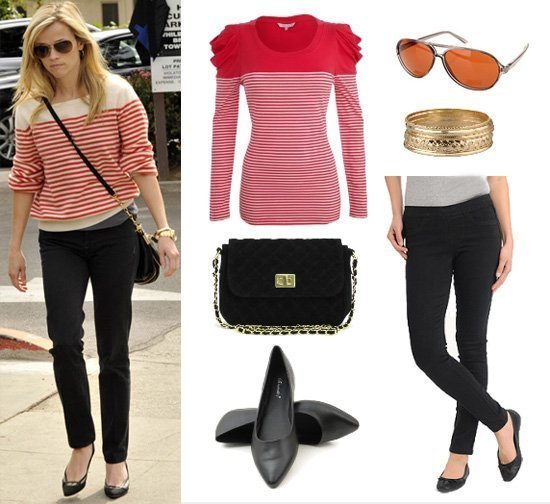 That's right! You get a 6-piece look for just under $90!
Reese looks simple and chic in this classic combination of black, white and red outfit with a hint of gold and so can you – here's what you need:
Breckelle's Carrie02 Flats $12.99
Dreamweaver Sunglasses $10.00
Basketweave Etched Bangle Set $3.80
ASOS Quilted Lock Across Body Bag £15.00
Elastic Denim Pants $12.50
Debrenhams red stripes top £16.00
Total $87,26!