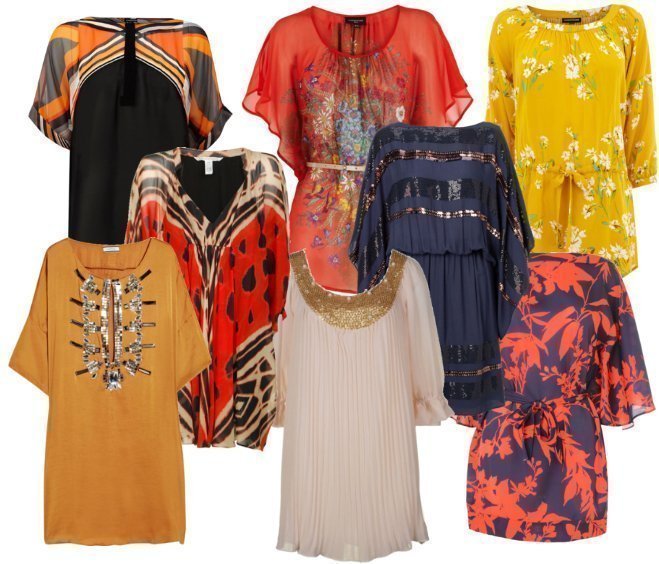 Take a guess: they're not pants, they're not underwear, they are… well, obviously, the answer is leggings. And just like that: it's not a dress, it's not a top, it's a… TUNIC! Given they're undecided status and versatility, tunics are underrated pieces of clothing, but very fun to wear, as they can be the base of many creative outfits. They have that bohemian flow, they usually come in attractive colors, in various prints (from ethnic to graphic and floral) and are occasionally embellished by beads or sequins. But how can we wear them, exactly?
1. Think about the proportions: a tunic is generally loose, not tight and, therefore, it brings some volume to your look – so pair it with tighter bottom pieces to create a pleasing balance. Such as? Skinny jeans, leggings or a tight miniskirt that barely shows under your tunic.
2. Pair them with the right shoes: classic pumps may work great with a pencil skirt, but when it comes to tunics, your best options are: long boots (over leggings or tights), flats under any form and shape and platform wedges for that retro look.
3. Avoid overly-elegant bags and accessories. Tunics originate in the medieval times, so anything too contemporary, glossy and ultra sleek could be saved for another outfit. Opt for casual chain bags, neutral tones and soft leathers instead!
Our selected items:
Blocked stripe tunic top £50
Wild flower print tunic £50
Yellow floral tunic £40
Chiffon moth path kaftan £120
Harmoda Tunic £135
Nectarine bead-embellished satin tunic €67
Darling Womens Grace Tunic Cream Dress £39
Tokyo belted tunic £55
Get inspired by our Inspiration Files: