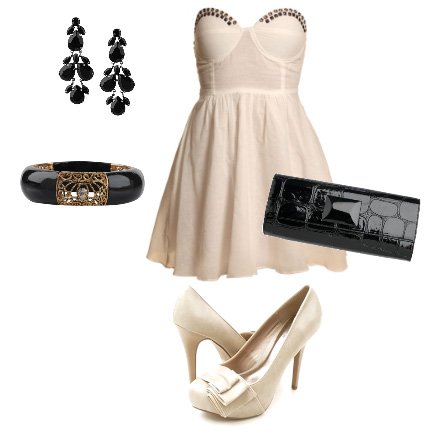 Yes, it's possible – and this sweet and girly, ivory + black is just the proof we need!
Combine shiny textures with cotton, add an extra golden touch to glam it up, opt for studs to edge it up and that's it: one hot, feminine and perfect-for-prom look for just $95!
Even better, you're covered from head to toe, as this ensemble includes not less than 5 items!
Qupid Miwa28 Platform Pumps $21.24
Elastic Crown Side Bracelet $6.80
Vivianne Jewel Earrings $5.80
Black large stone patent clutch bag £20.00
Women's Boohoo Hayley Padded Cup Studded Trim Prom Dress £20.00
Total: $95!