Decor Meets Fashion: The Trend That Works in Both Worlds and the art of Mixing Prints
One of our all-time favorite mixed print combos is represented by no other than black and white stripes and bright, vibrant florals. While this mish-mash duo may seem a little too out there for some, we simply adore anything that features this eye-catching color palette: black, white, fuchsia and tangerine, with additional pops of sunny canary yellow, greens and blues.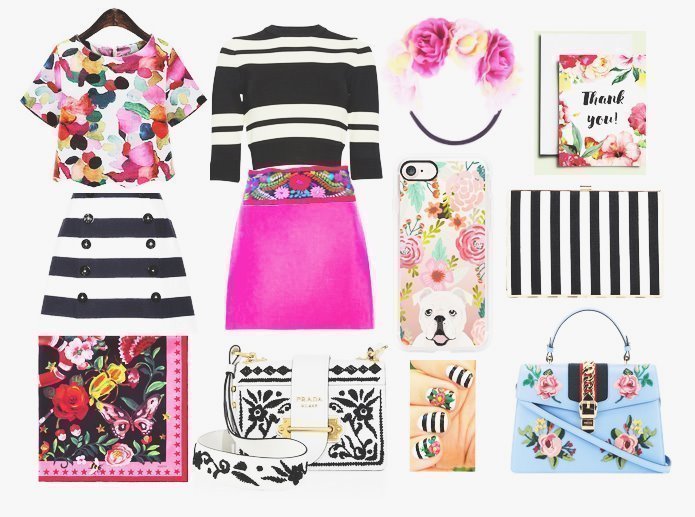 Mixing Prints Like a Pro: Desaturated Stripes & Saturated Florarls
If you're tempted to try the look, here's a fast little guide on how to mix black and white stripes with bright florals:
Opt for CRISP patterns with clear lines and lots of definition. Whether we're talking about the stripes or the florals, avoid ombre, pastels and undefined shapes and always pick sharp & crisp patterns in the densest bright shades.
Avoid tiny prints and go for medium-sized to large stripes and florals in order to obtain that contrasting color-block effect.
Add touches of GOLD to complement your eclectic palette (like sleek belts and polished bangles).
Go for trimmings / details in aqua blue, canary yellow and vibrant greens if you truly love a rainbow-inspired look.
Stay in the SAFE zone by mixing not more than two prints at a time and opt for additional black or hot pink (for bags, coats, shoes) to complete your outfit.