Linen, known for its breathable and lightweight nature, has been enchanting the fashion realm since ages past. The ancient Egyptians adored it, the royals were fond of it and modern women simply can't resist it. A linen dress is not just a blend of style and comfort, but an epitome of elegance that offers durability. Let's delve into the world of linen dresses for women and understand why they are a must-have in every wardrobe.
Introduction to Linen Fabric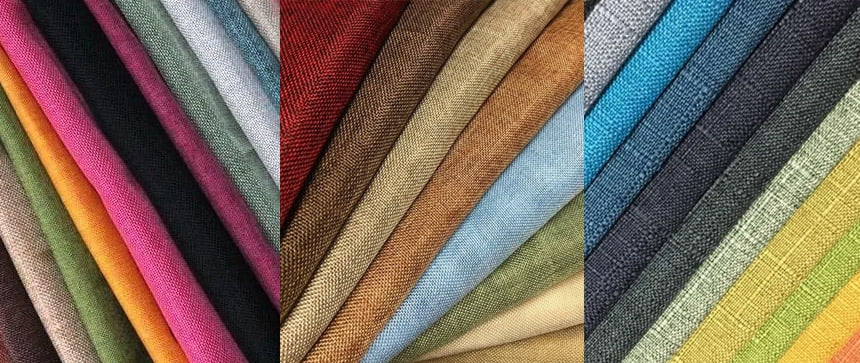 Think summer. You're likely picturing breezy dresses, cool colors, and comfortable wear. That's linen for you! Compared to other fabrics, linen allows more airflow and its structure means it stays away from your skin allowing better airflow. But there's more to this luxurious fabric.
Origin and Popularity of Linen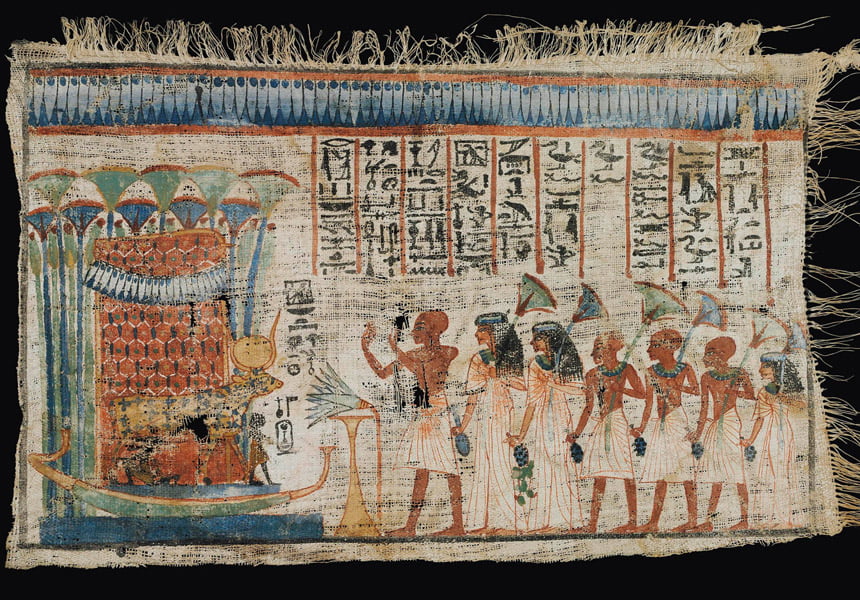 Linen, derived from the flax plant, has been a beloved fabric since ancient times. The Egyptians loved it for its purity and used it for mummification. But it's not the compelling history alone that sells linen. The emergence of the slow fashion movement and a trend towards sustainable, high-quality fabrics have contributed to a renewal of interest in linen.
Linen in Dresses
When it comes to making dresses, linen proves to be an exceptional fabric. A linen dress doesn't stick to the body. Instead, it gets softer and better with every wash. Whether you're looking to lounge at home or make an impression at a brunch date, a linen dress will always cater to your sartorial needs.
The Versatility of Linen Dress Women
Linen is simply a great fabric for women's dresses. Its breathability, comfort, style, and sustainable origin make it a coveted fabric. But the real charm of a linen dress is its versatility.
The Timeless White Linen Dress
Every woman needs a white linen dress in her wardrobe because it's like a blank canvas. You can style it with vibrant accessories for a bold look or go minimalist for a subtle statement. A white linen dress is perfect for summer outings, beach days, and even semi-formal gatherings.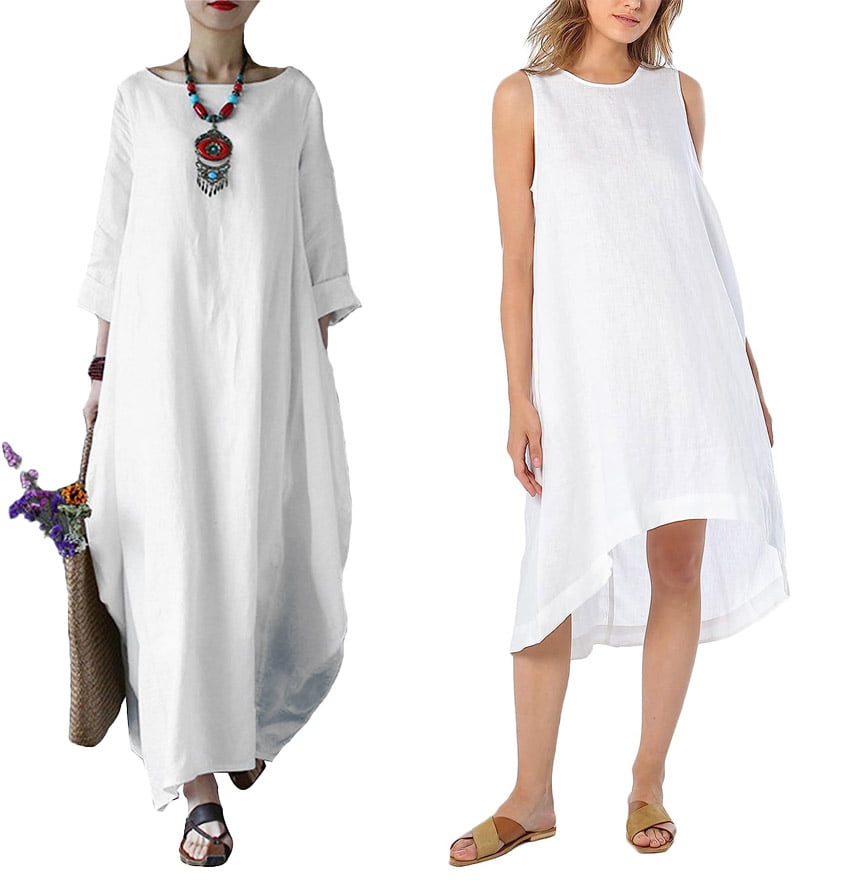 How to Accessorize a White Linen Dress
With a white linen dress, the styling options are endless. You can pair it with chunky jewelry and strappy sandals for a boho-chic look. If minimalism is your style, opt for delicate jewelry and a sleek belt.
Black Linen Dress: A New Take on the Little Black Dress
If white is for summer days, black is for sultry evenings. A black linen dress is your perfect companion for date nights or evening parties. The breathability of linen ensures that you wear your black without breaking a sweat. And guess what? It's the perfect twist to the classic little black dress!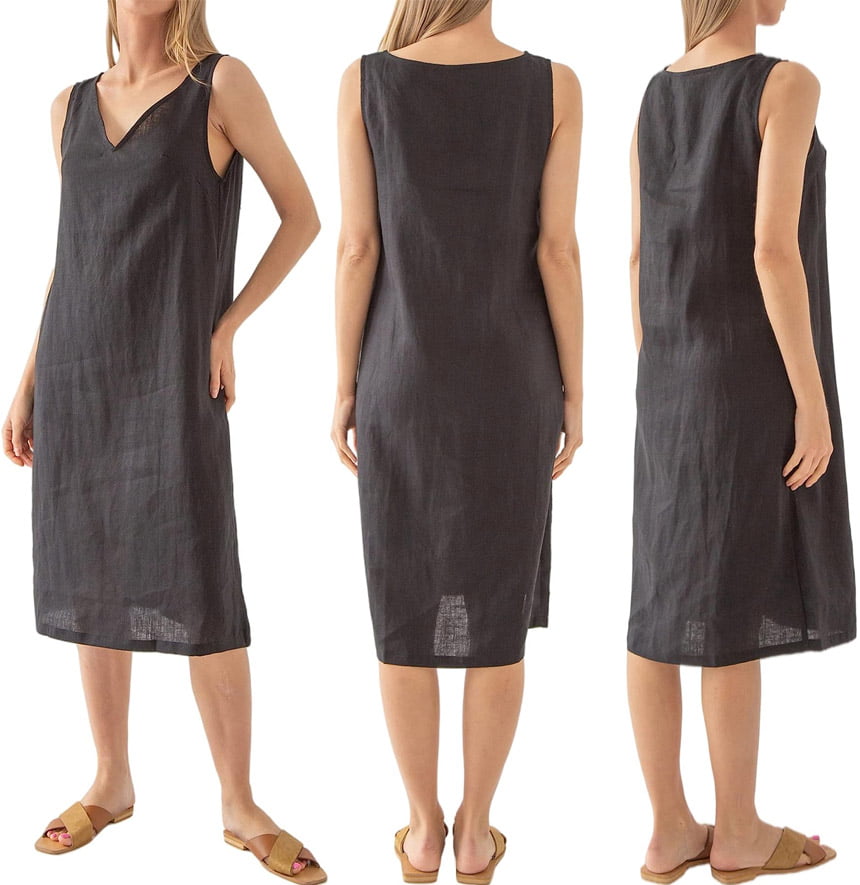 Styling the Black Linen Dress
A black linen dress can be dressed up or down according to the occasion. Add a statement neckpiece, a clutch, and high heels for a party-ready look. If you're aiming for casual chic, pair it with white sneakers, minimal jewelry, and a crossbody bag for the perfect contrast.
Going Formal: Linen Dress Shirt and Dress Pants
Workwear doesn't have to be uncomfortable. The breathable and luxurious texture of linen makes it perfect for formal wear. You can incorporate linen into your work wardrobe in the form of a dress shirt and dress pants.
Linen Dress Shirt
A linen dress shirt is a great way to keep your formal look relaxed yet refined. You can pair it with linen pants for a coordinated look or mix it up with cotton or wool pants. When it comes to a linen dress shirt, fit is everything. Make sure it fits well on the shoulders, isn't too tight around the chest, and falls perfectly on your hips.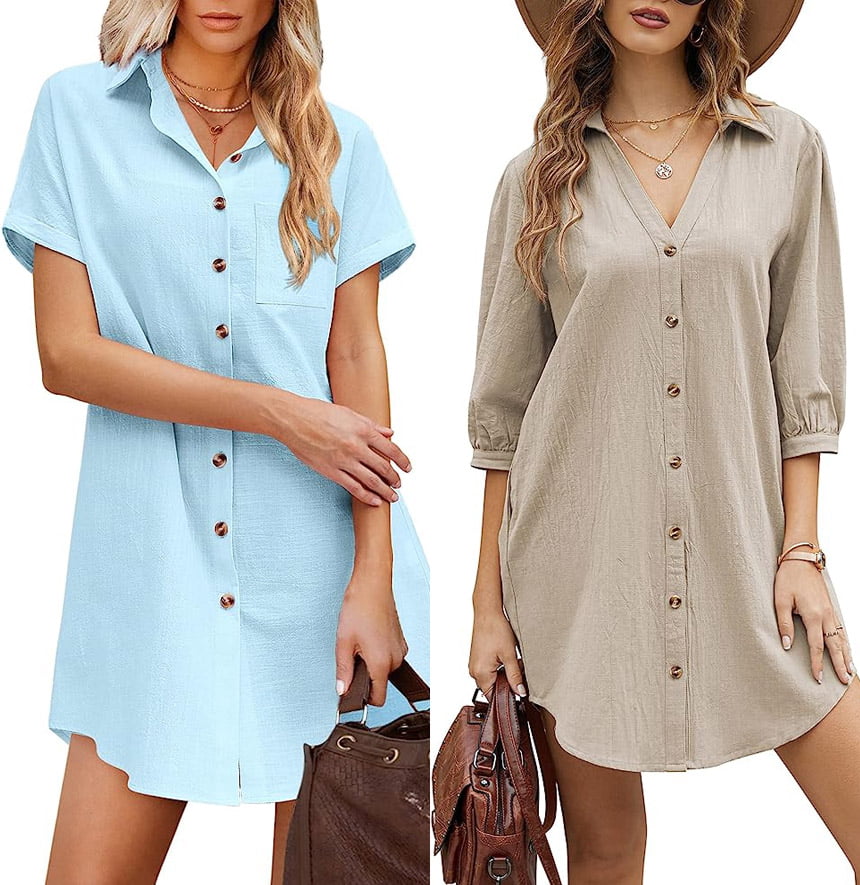 Choosing the Perfect Linen Dress Pants
Dressing up in summer can feel like a real challenge. But linen dress pants can change that for you! They're breathable, lightweight, and chic. When choosing linen dress pants, the key is to find the right fit. They should hug your waist, skim your hips and thighs, and fall straight down from the widest part of your hips.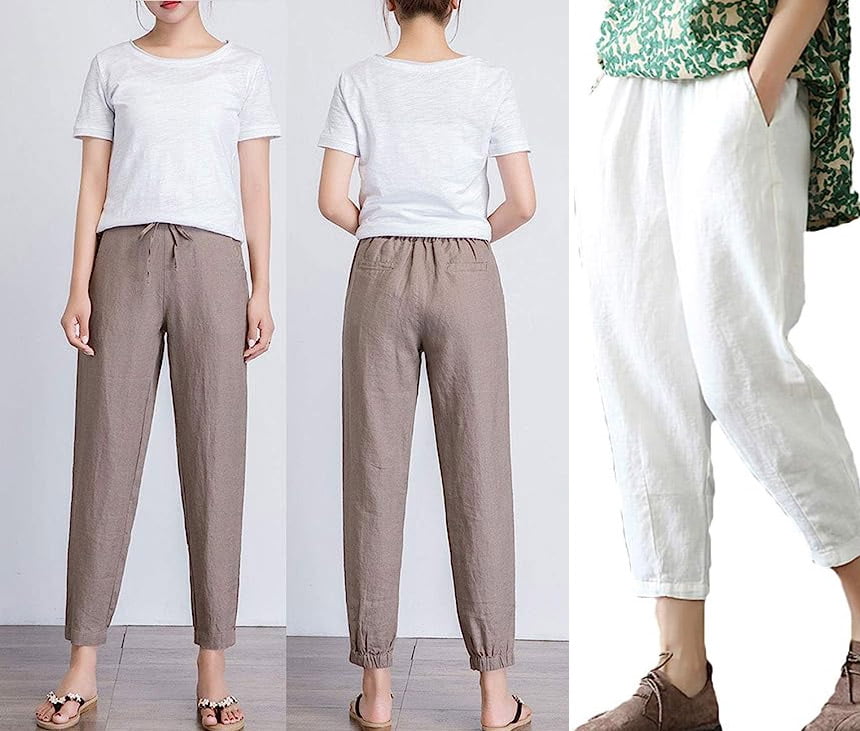 Elevating Your Casual Wear: Women's Linen Dress
When it comes to a staple casual wear piece, nothing beats a women's linen dress. Be it a short, breezy dress for a day at the beach or a fitted sheath dress for a brunch date, the sheer variety of linen dresses for women has something for everyone.
Long Linen Dress
A long linen dress is your best bet for an effortlessly elegant look. It's versatile, chic, and incredibly comfortable. Choose from a variety of styles – A-line, sheath, or trumpet – depending upon your personal style and the occasion.
The Maxi Advantage: The Linen Maxi Dress
Among the myriad styles of linen dresses, the maxi dress holds a special place. Known for its flowy and breezy silhouette, it's perfect for those who love comfort as much as style.
When to Wear a Linen Maxi Dress
A linen maxi dress is your perfect partner for a beach vacation, an outdoor summer party, or a casual stroll around the city. Its length adds a touch of elegance while the linen fabric ensures you stay comfortable.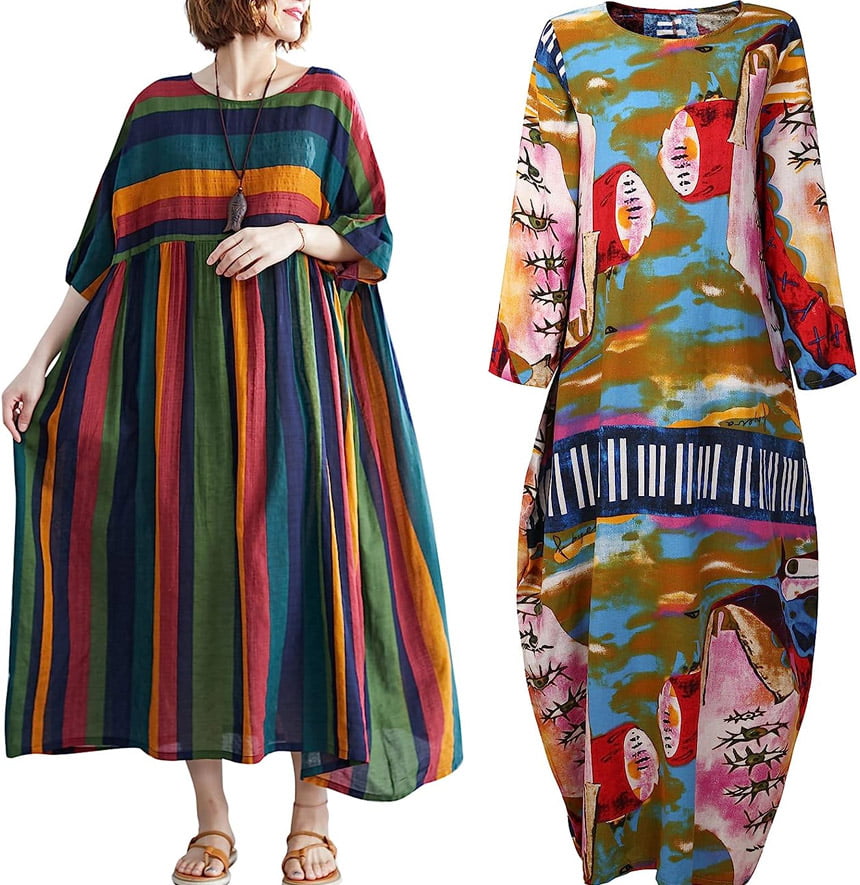 Styling a Linen Maxi Dress
When it comes to styling a linen maxi dress, think bohemian! Chunky silver jewelry, a colorful scarf, and gladiator sandals can create a stunning boho look. For a more classic approach, pair it with delicate pearl jewelry, a wicker bag, and strappy heels.
Petite-Friendly: Petite Linen Pants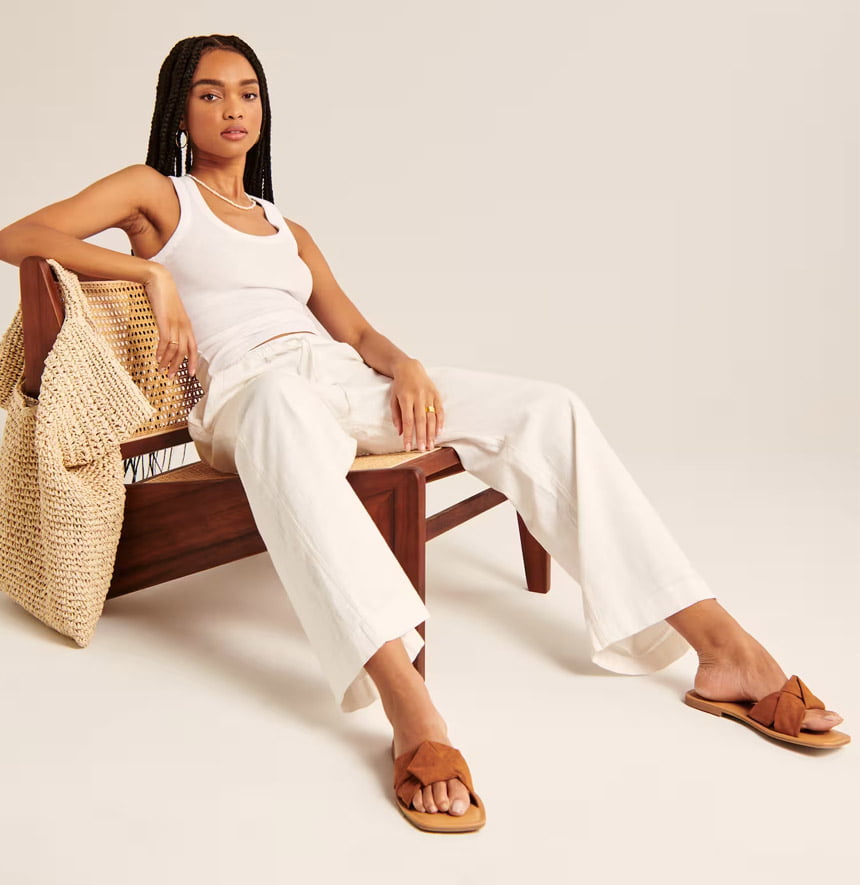 Petite linen pants are an essential wardrobe item for women 5'4″ and under. The key to looking stunning in linen pants is to find the right fit. Well-fitted petite linen pants can make you look taller and leaner.
Selecting the Right Fit for Petite Linen Pants
The rise of the pants i.e., the distance between the middle of the crotch seam to the top of the waistband, is crucial. A mid to high-rise pant will make your legs look longer. Petite linen pants should skim your hips and thighs and should not bunch up at the ankles.
The Understated Elegance of a Linen Jacket
A linen jacket is the perfect layering piece for summer. Its light, breathable fabric will keep you comfortable without adding bulk, and its chic appeal makes it suitable for both casual and formal looks.
Women's Linen Jackets
From trench to bomber, there's a linen jacket for every woman. Color, style, and fit are critical factors to consider when buying a linen jacket. Neutral shades like beige, white, and navy are versatile and can be paired with various outfits.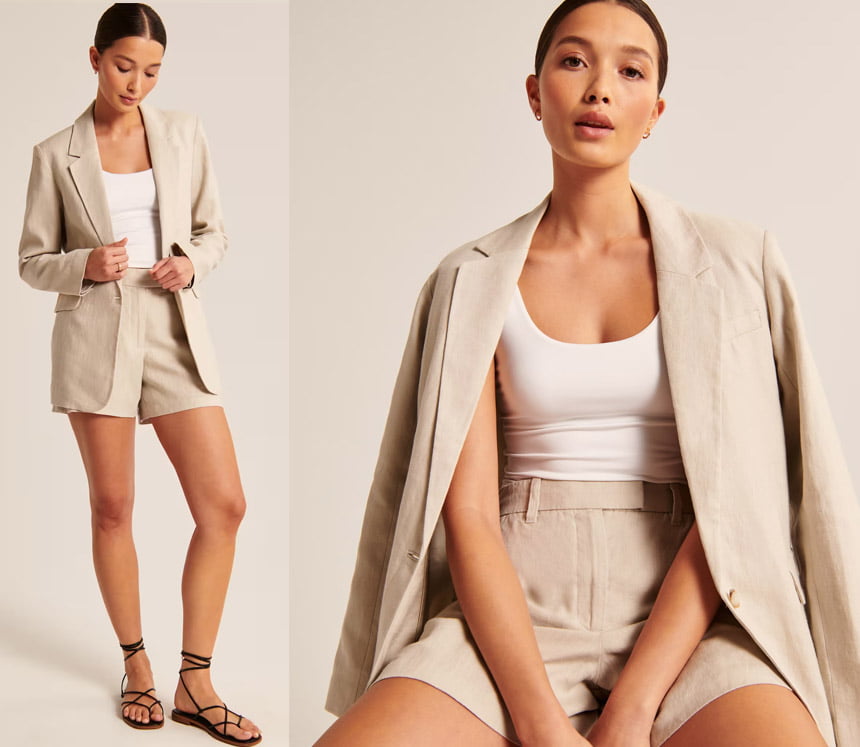 Final Words: How to Care for Your Linen Dress and Other Linen Items
Proper care can make your linen items last longer. Linen should be washed in cold or lukewarm water. Avoid using bleach or detergents with optical brighteners. To maintain the longevity of your linen clothing, line-dry under the shade. For a sharp look, you can iron linen when it's still damp.
Embrace linen, for it's not just a fabric, it's a lifestyle choice. A linen dress is a symbol of understated elegance and conscious living. So, are you ready to welcome this breathable, stunning, and sustainable fabric into your life?
Frequently Asked Questions
Can you wear a linen dress to a wedding?
Yes, a linen dress is a great choice for a wedding. Especially for outdoor or beach weddings, linen can be a perfectly elegant choice given its comfort and breathability. Make sure to choose a style and color that matches the formality and theme of the wedding.
What jacket to wear with a linen dress?
A cropped blazer, a denim jacket, or even a trendy linen jacket are perfect choices to pair with a linen dress. It depends greatly on the style of the dress and the overall look you're trying to achieve. For a more polished look, a tailored blazer might be the best choice. For a casual and laid back vibe, a denim jacket could perfectly complement the linen dress.
Is linen too casual?
Not at all. While linen is often associated with casual clothing due to its comfort and breathability, this doesn't mean it can't be dressed up. Linen has a beautiful drape and a distinctively elegant vibe that can make it quite formal. With the right accessories and footwear, linen can be worn for professional or elegant occasions too.
Why is linen trending?
Linen is trending for several reasons. It's environmentally friendly as it's made from flax plant fibers and requires less water to grow than cotton. Linen also offers luxurious comfort, being breathable, absorbent, and perfect for warm climates. Besides, as trends lean towards more minimalist and sustainable fashion, linen's natural and simple aesthetics have become much loved.
How do you wear a linen dress without wrinkles?
While it's nearly impossible to prevent linen from wrinkling altogether, there are ways to minimize it. Hang your linen clothing as soon as you take it off to help the wrinkles fall out naturally. If your linen dress gets wrinkled, you can lightly spray water on the wrinkled part and then iron it out while it's still damp. Remember, linen is meant to look a bit lived-in!
What shoes to wear with linen shift dress?
The shoes to pair with a linen shift dress greatly depend on the occasion and your personal style. If you're going for a more casual look, consider pairing it with flat sandals or loafers. For a dressier look, heeled sandals or pumps would work well. Strappy espadrilles could also be a great option for a summer vibe.