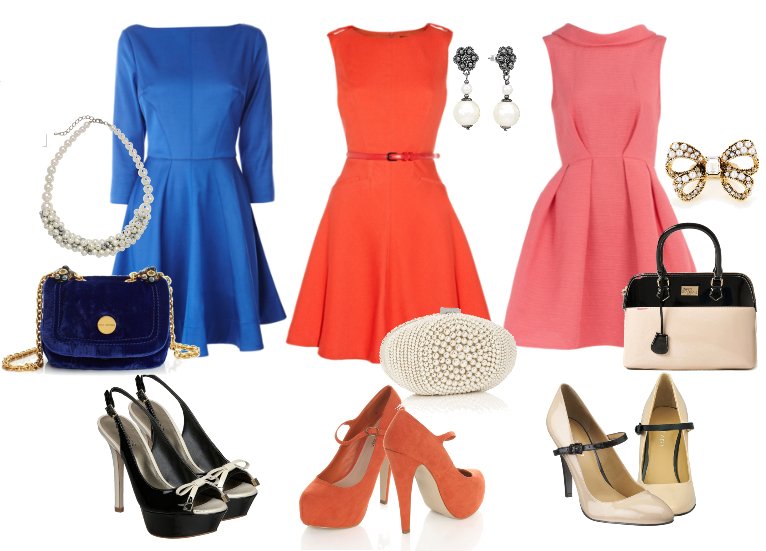 Step 1: Pick the right dress – go for a modern version of the classic flared dresses that were a hit in the 50's, such as this, this or this. If you're 100% dedicated to looking like you landed from another decade, then opt for a vibrantly colored floral vintage number, but if you're just looking for a modern spin of those ladylike looks, then wear a solid color and no prints. Make sure the dress features a bateau neckline, fits you perfectly at the waist and flatters your bust for that perfect custom-made dress like look.
Step 2: Pick the right shoes – 50's shoes were all about Mary Janes, basic pumps with medium and low heels and the classic black and white combination. Save the wedges and the edgy footwear for your more contemporary outfits and get your hands on shoes like these, these or these!
Step 3: You definitely need to complete the look with a purse! Small, delicate or boxy and square with short and stiff handles – opt for purses like this, this or this… or simply raid grandma's closet for a genuine 50's purse!
Step 4: The 50's were all about pearls when it came to blinging up a ladylike look, so pearl it up! Pearly earrings, necklaces or even rings make for great and delicate 50's-inspired looks. Check out this, these or this.