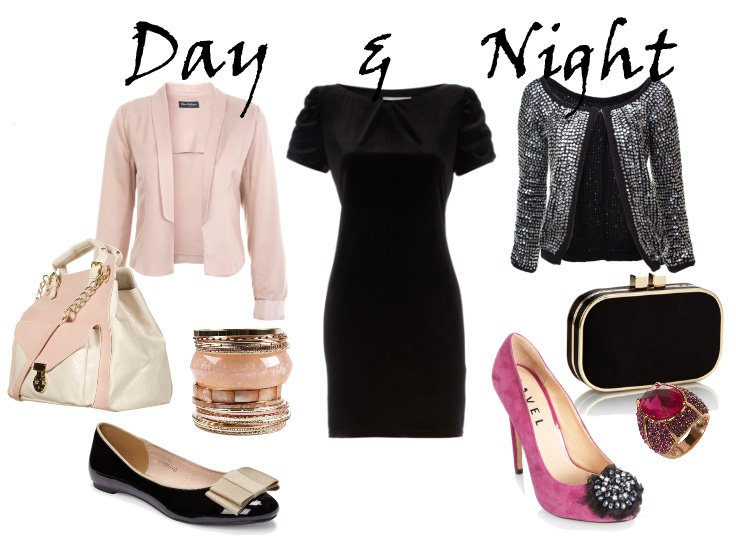 The little black dress is, most likely, the most versatile item in your closet. Why? Because it can be transformed easily with the help of accessories in order to fit pretty much any occasion. Shopping? School? Office? Party? Cocktail? Yes, yes yes to all: the little black dress can easily fit the description when paired with the right accessories.
The same little black dress, also known as LBD, can easily go from looking casual and effortless into looking shiny and sophisticated, from daytime to nightime. How?
1. Change your big bag that can fit a load of objects into a small clutch just made for your keys and phone!
2. Leave the comfy ballet flats for less comfy, but posh and sparkly heels!
3. Switch the simple blazer in a neutral tone for shiny sequins!
Dress: Petite black velvet dress $17.00
Day Look:
Bangle set $28
Ballet flats €53.95
Pink chain bag $76
Nude collar blazer  £40.00
Night Look:
Black clutch £30
Fuchsia ring $15
Sequin cardigan £110.00
Pink suede heels £52.50