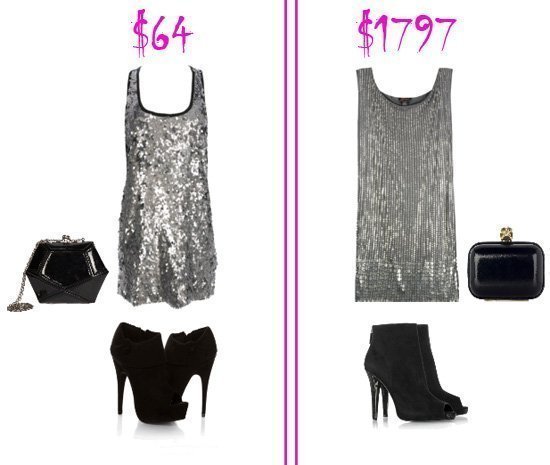 Who said that you need piles of $ to create a hot, glamorous silver outfit?
Take a look above: you've got 2 similar options, 2 outfits that include sequin metal dresses, suede peep-toe ankle boots and box clutches… but they come with VERY different price tags!
Low Budget Look:
Iona Silver & Black Sequin Dress £20.99
Black Faux Suede Peep Toe Zipper Side Bootie Heels $24
Black hexagon box clutch £5.00
Total $64!
Mega Budget Look:
METAL PAILLLETTE COTTON DRESS €369,00
Peep-toe ankle boots 627$
Alexander McQueen Skull clasp clutch €498.75
Total: $1797