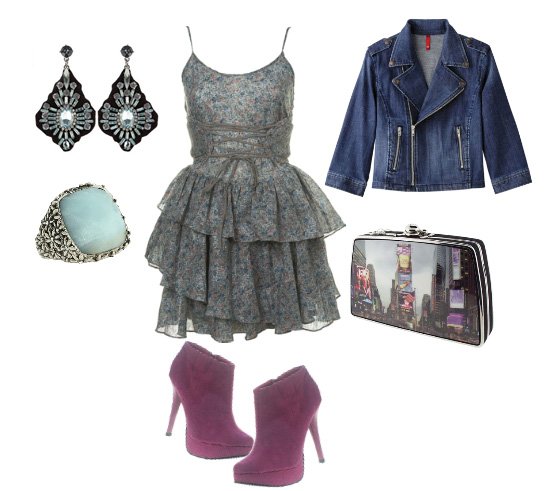 Lace is romantic, ruffles are too. Denim is casual, denim is rock. Do they work together?
… Sure!
With the right sparkly jewelry with a hint of Victorian inspiration and a very urban clutch plus some suede ankle boots, lace and denim are a total match!
Combine the biker's trademark look with the most feminine lace dress then add some details from both aesthetic worlds and done! You've got one flirty & edgy look!
The Look:
Fun Suede fabric bejewelled earring $40
Topshop Ditsy Corset Lace Dress £40.00
Fossil Flower Power Flower Shank Ring $38
Uniqlo Blue DENIM BIKER JACKET £29.99
Times Square urban clutch $35
Suede ankle boots Desireclothing £21.99