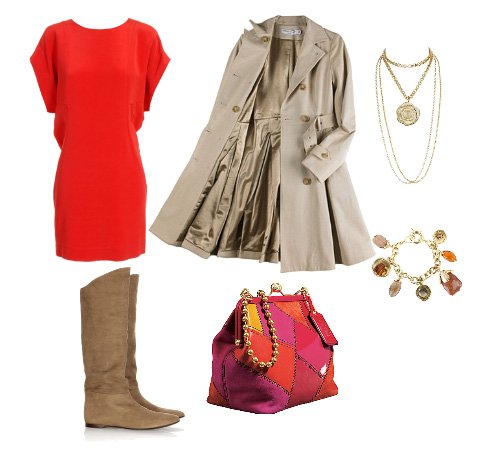 Fire in the cold season? You've got it! Keep your colors loaded with outfits that successfully combine poppy red and fiery oranges with versatile beiges!
* Pick one tone of red, not more – Mix some of red's relatives (orange, deep purple, burgundy) in the outfit (they look best on scarves, bags or other accessories).
* Little red dresses can be super sexy on occasions, but they can be casual, too – as long as you opt for a looser cut and you pair them with a pair of comfy suede flats. If you match it with a forever-in-trend trench, you'll get that smart-casual look you're looking for.
* Get blings from the same warm color palette – you've got pale browns, red, orange… then how about just a touch of gold (instead of silver)?
Enjoy your hot red winter outfit!