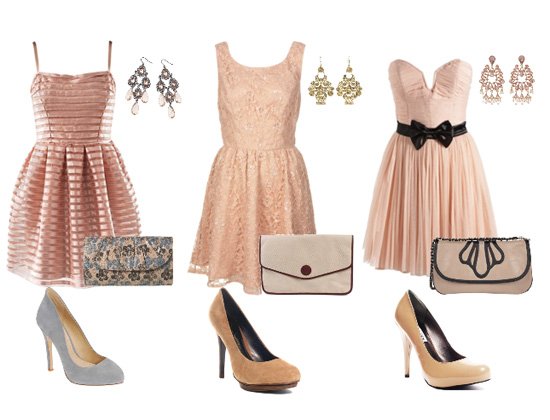 Dusty pinks, pale pinks, beige-pinks, dusty corals and grey-ish pinks all work perfectly as veritable nude tones – and yes, you can totally wear them from head to toe, especially if you're planning to look ultra feminine and all polished for a special occasion.
Clearly, a shade such as this, especially when it comes in combination with lace or precious little fabrics that scream femininity, looks best on a romantic occasion, when spending lots of quality (and slightly fancy / glamorous) time with your loved one. So what should you take into account when going for such a look?
* Don't go for skintight – dusty pinks looks best when you let them flow and let them create feminine, flowing shapes and volumes.
* Avoid them if you're skin-tone is… well, dusty pink as well. But definitely embrace this shade if you're a hot brunette!
* Allow a few extra colors in your almost pink from head-to-toe look: grey, tiny black elements, beige, tan.
* Silk, lace, satin + dusty pink = YES, YES, YES.
* Chandelier earrings will give you an extra Lolita vibe and make you look like a contemporary princess!