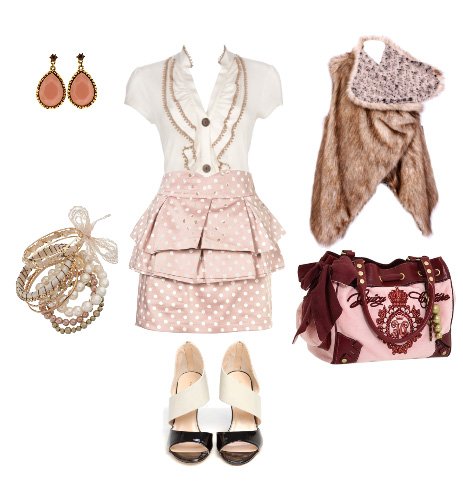 A veritable Lolita look from head-to-toe is a definite head-turner. Overly decorated and embellished with Victorian elements and Rococo aesthetics, lolitas are truly making a super sweet fashion statement. But going lacey and ruffley can be a bit to sugary for you – so how about a mix and match game, where you combine this delicately feminine style with contemporary, modern elements for an authentic eclectic look?
Here are some tips on how to do just that:
* Say a big YES to ruffles and even dare to pair horizontal ruffles with vertical ones, just like in the picture above!
* Stay in a dusty pink / nude / white zone, with some color splashes – think black, dark reds or purples.
* Mix and match different fabrics. Silk and fur? YES. Lace and cotton? YES again.
* Add pearls in the equation – combined with shiny crystals, with delicate lace bows or with a bit of golden blings, they're ready to sweeten up your look even more!