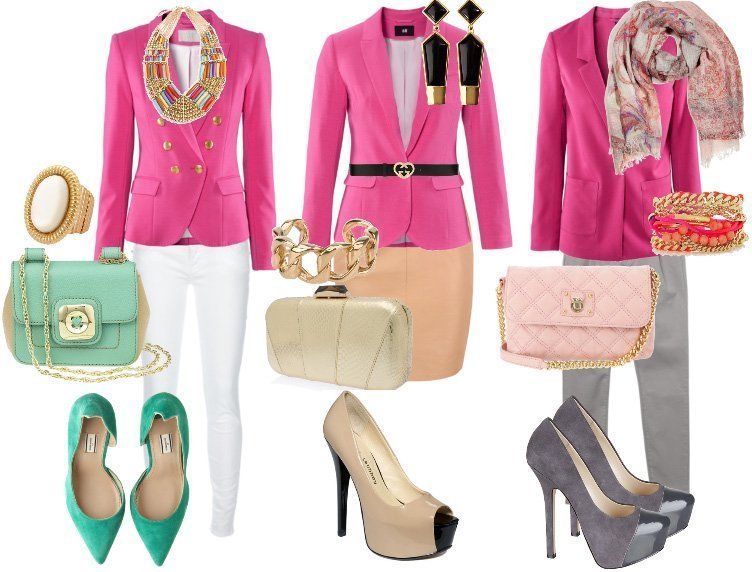 A blazer is your best friend when you want to upgrade your daily look in an instant. With its structured shape, pockets and buttons, blazers can easily go in the 'too formal / too office lady' territory, but that's definitely not the case when you opt for hot pink instead of classic black, beige or plain gray.
Not sure how to wear one of these intense pieces? Here are a few ideas:
Pick the Color Palette – Match them with anything white, beige, neutrals and taupe, grays and black. Surely, matching them with cobalt blue or lemon yellow is another way to go, but as a first timer, go for the safer and less loud options. Use a contrast third color when you pair the pink with crisp white, such as turquoise.
Heel It Up – Blazers do work with flats quite well, but since you're going for a vivid hue, grab a pair of heels with confidence: opt for classic pumps, peep-toe and platform heels.
Consider the Proportions – A fitted long blazer won't make a good team with a puffy skirt, but it will be ideal for skinny jeans or pants and pencil skirts.
Check the Details – If your blazer has golden buttons, then go for golden (instead of silver) accessories, bag chains or watches.
Our selected blazers:
Blazer £29.99
Blazer £24.99
Jacket £19.99