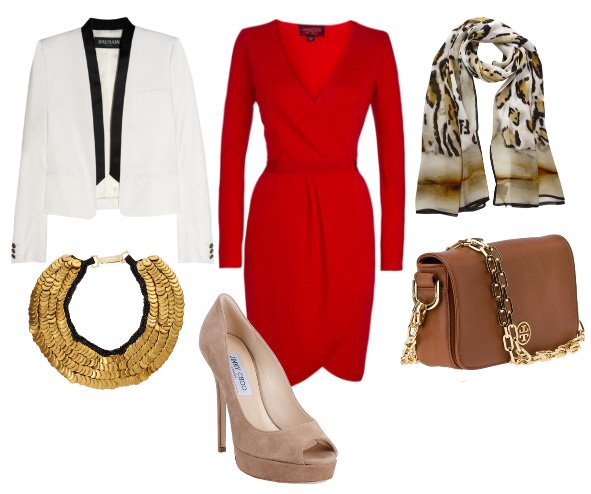 You're attracted to leopard print and red is one of your favorite colors – but wearing them together? That could be a risky idea, since this strong combination can easily slip into the tacky territory. But is it doable? Can you look trendy, stylish and classy while wearing red with leopard print? Definitely YES!
What to Do:
1. Red is strong, and so is leopard. They're not easy to work with, nor versatile. That's why you need to tone them down, not upgrade their flame and crazy factor. Use soft browns, nudes, beige, ivory and white to bring them into a softer territory.
2. When combining red and leopard, make sure one of these comes in a small quantity (and dimension) – so while a red dress with a leopard coat might be difficult to pull off since they are both large pieces, a red dress with a leopard clutch or scarf can look sophisticated and elegant.
3. Limit your bling – no need for extra sequins, shine, sparkly enhancements or other strong look-at-me elements.
4. Since red and leopard are both powerful and sexy, tone them down with flowy fabrics, loose fits or with classically elegant cuts and avoid too tight, too short, too cleavagey items while you do that.
5. Choose delicate shoes, be it the case of flats or heels. In case you pick the latter, choose a classic peep-toe or Mary-Janes and avoid too high / latex heels that could push your outfit in the 'too much' territory.
Get inspired with These 2 Looks: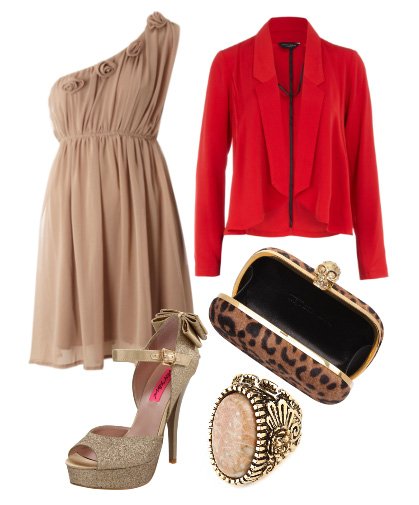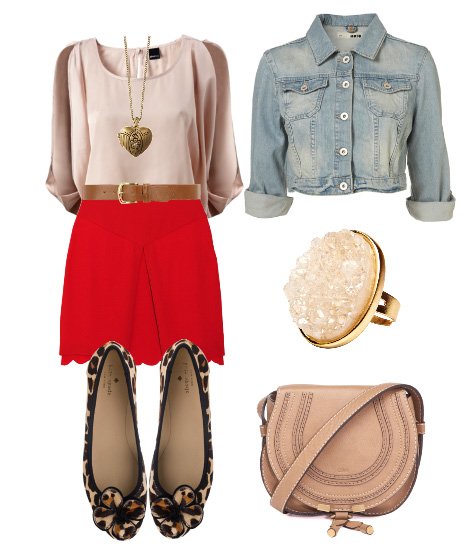 What Not to Do:
1. Don't match leopard with leopard and red with red. One item per color/print is strong enough.
2. Don't opt for shiny, tight, short and sexy from head-to-toe.
3. Don't pick stripper heels, aka very high stilettos (sometimes with massive platforms), you definitely don't need the extra sexiness.
Do Not Try This Look at Home: