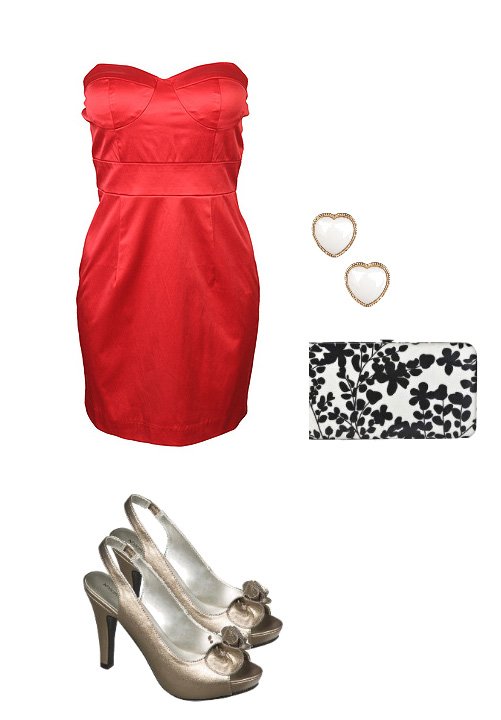 Valentine's Day is almost here and you're lacking both inspiration and the right clothes (or loads of money to purchase them) to put you in the loooove mood? No problem!
Here's a low-budget look that works perfectly with Valentine's Day: a sexy, yet classy red bustier dress, comfortable metallic heels and cute heart-shaped earrings, all for you and for your loved one!
Forever 21 Satin Bustier Dress (available in 4 colors) – $13.50
Forever 21 Heart Earrings (available in 4 colors) – $2.80
Target Merona Clutch – $12.99
Target Tacey Ruffle Platform Sandals – $19.99
Total: $49.28!