When it comes to plus size spring outfits, finding the perfect ensemble that flatters your figure while staying on-trend can be a challenge. This guide will provide you with a variety of outfit ideas and tips for different occasions, ensuring you look and feel your best. From casual ensembles to formal dresses, we've got you covered with the latest styles and trends in plus size fashion.
Plus Size Spring Outfit Ideas for Various Occasions
Plus Size Spring Casual Outfits
Elevate your everyday wardrobe with these cute spring outfits plus size options that combine comfort and style:
Light layers: Opt for cardigans, denim jackets, or kimonos to add a touch of warmth and style without feeling too bulky.

Pair an oversized cardigan with a fitted top and leggings for a cozy yet chic look.
Add a pop of color with a pastel denim jacket and white spring dresses plus size.

Tops: Choose flowy blouses, graphic tees, or peplum tops that flatter your figure and add visual interest.

A flowy blouse with a statement necklace creates an effortlessly chic outfit.
A graphic tee and a plus size spring midi dress can make a bold fashion statement.

Bottoms: Experiment with ankle-length jeans, cropped pants, or midi skirts that showcase your legs and offer a flattering silhouette.

Pair ankle-length jeans with a pair of espadrilles for a spring-ready look.
For a feminine touch, try a flowy midi skirt with a fitted top and a statement belt.

Footwear: Complete your casual look with white sneakers, flat sandals, or espadrilles that provide both comfort and style.

White sneakers can be paired with jeans or plus size short spring dresses for a versatile look.
Flat sandals offer a stylish and comfortable option for long days spent outdoors.
Plus Size Spring Formal Dresses
Attending a formal event? Make a statement with these elegant plus size spring formal dresses and styling tips:
Dress styles: Choose from A-line gowns, empire waist dresses, or mermaid dresses that accentuate your curves and offer a sophisticated appearance.

A-line gowns are universally flattering and can be paired with statement jewelry for added glamour.
Empire waist dresses highlight the smallest part of your waist, creating an elongated silhouette.

Necklines: Select from V-neck, boat neck, or off-the-shoulder styles that frame your face and enhance your décolletage.

V-necklines are perfect for showing off a statement necklace or drawing attention to your face.
Off-the-shoulder styles add a touch of romantic flair to your ensemble.

Fabrics: Opt for luxurious materials like chiffon, silk, or lace that drape beautifully and offer an air of sophistication.

Chiffon is a lightweight fabric that adds a delicate touch to your outfit, making it perfect for outdoor events.
Lace offers an intricate and feminine detail that elevates any dress.

Accessories: Complete your formal look with statement jewelry, an elegant clutch, and sophisticated heels.

Choose bold necklaces, oversized earrings, or layered bracelets that complement your dress without overpowering it.
An elegant clutch can hold your essentials while adding a touch of sophistication to your ensemble.
Plus Size Spring Cocktail Dresses
Make a lasting impression at your next cocktail party with these stunning plus size spring cocktail dresses and outfit ideas:
Dress styles: Experiment with fit-and-flare, sheath, or wrap dresses that flatter your figure and suit the occasion.

Fit-and-flare dresses accentuate your waist and provide a fun, flirty silhouette.
Sheath dresses offer a sleek and sophisticated option that can be dressed up or down.

Lengths: Opt for knee-length, tea-length, or midi styles that showcase your legs and provide an elegant appearance.

Knee-length dresses are a classic choice that can be dressed up with statement heels or dressed down with flats.
Midi styles offer a modern and fashion-forward option for cocktail events.

Details: Incorporate ruffles, lace, or cold-shoulder elements that add visual interest and a touch of playfulness to your outfit.

Ruffles can add movement and drama to a simple dress, while lace offers a delicate and feminine touch.
Cold-shoulder details show off just the right amount of skin while maintaining a sophisticated look.

Footwear: Complete your cocktail attire with strappy heels, wedges, or embellished flats that add the finishing touch to your ensemble.

Strappy heels can elongate your legs and add a touch of elegance to any dress.
Embellished flats offer a comfortable and stylish alternative for those who prefer to avoid heels.
Plus Size Spring Break Outfits
Whether you're hitting the beach or exploring a new city, these plus size spring break outfits will ensure you look and feel fabulous:
Beachwear: Choose swimsuits, cover-ups, and beach dresses that offer comfort, support, and style.
Look for swimsuits with supportive features such as underwire or thick straps for maximum comfort.
Opt for cover-ups and beach dresses in lightweight fabrics like cotton or linen that allow for easy movement and breathability.
Casual outfits: Stay stylish and comfortable with denim shorts, tank tops, and lightweight rompers.

Pair denim shorts with a flowy tank top and a statement necklace for an effortless, chic look.
Lightweight rompers offer a fashionable one-piece outfit perfect for sightseeing or lounging by the pool.

Nightlife: Dress to impress for evening events with jumpsuits, mini dresses, or stylish separates.

A wide-leg jumpsuit in a bold color or pattern can make a striking fashion statement.
Mini dresses offer a fun and flirty option for a night out, while stylish separates allow for versatility and personalization.

Footwear: Complete your spring break wardrobe with flip-flops, slide sandals, or ankle-strap sandals that offer comfort and style.

Flip-flops are a must-have for beach days and can be easily paired with any outfit.
Ankle-strap sandals provide a dressier option for evenings out while still offering comfort for extended wear.
Plus Size Spring Wedding Guest Dresses
Be the best-dressed guest with these fashionable plus size dresses to wear to a spring wedding:
Daytime weddings: Opt for floral dresses, pastel hues, or tailored jumpsuits that suit the daytime setting.

Floral dresses are a perfect choice for spring weddings and can be paired with a lightweight cardigan for added warmth.
Pastel hues are a classic choice for spring events and can be dressed up with statement jewelry.
Tailored jumpsuits offer a chic and modern alternative to traditional wedding guest attire.

Evening weddings: Choose from maxi dresses, cocktail dresses, or elegant separates that exude sophistication and glamour.

Maxi dresses in luxurious fabrics like silk or chiffon provide an elegant and effortless option for evening weddings.
Cocktail dresses in jewel tones or metallics can add a touch of glamor to your ensemble.
Elegant separates allow for customization and versatility, ensuring a unique and stylish look.

Fabrics: Select from lace, chiffon, or satin materials that offer a luxurious and sophisticated appearance.

Lace provides an intricate and romantic detail that elevates any outfit.
Chiffon adds a delicate and lightweight touch, making it ideal for outdoor events.
Satin offers a sleek and polished finish that exudes elegance and sophistication.

Accessories: Complete your wedding guest outfit with clutches, statement jewelry, and comfortable heels.

Clutches in metallic or jewel tones can add a touch of glamor while holding your essentials.
Statement jewelry can transform a simple outfit into a show-stopping ensemble.
Comfortable heels ensure you can dance the night away without sacrificing style or comfort.
Accessorizing and Styling Tips
Enhance your plus size spring outfits with the right accessories and styling techniques that will take your ensemble to the next level:
Jewelry
Statement pieces: Choose bold necklaces, oversized earrings, or layered bracelets that complement your outfit without overpowering it.

Pair a bold necklace with a simple dress to create a focal point.
Oversized earrings can draw attention to your face and add a touch of glamour.

Minimalist options: Opt for delicate chains, small hoops, or simple bangles that provide a subtle yet stylish touch.

Delicate chains can be layered for a personalized and trendy look.
Small hoops are a versatile option that can be worn with both casual and formal outfits.
Bags
Everyday essentials: Select tote bags, crossbody bags, or backpacks that combine functionality and style.

Tote bags offer ample space for all your essentials and can be dressed up or down depending on the occasion.
Crossbody bags provide hands-free convenience and a stylish touch to any outfit.

Special occasions: Choose clutches, mini bags, or wristlets that add a touch of sophistication to your ensemble.

Clutches in metallic or embellished designs can elevate your evening attire.
Mini bags are a trendy option that can add a fashionable touch to your outfit without compromising on practicality.
Belts
Adding definition: Use wide belts, chain belts, or obi belts to accentuate your waist and create a flattering silhouette.
Wide belts can cinch your waist and create an hourglass figure.
Chain belts add a touch of glamor and can be adjusted for a comfortable fit.
Adding interest: Experiment with braided belts, studded belts, or patterned belts to enhance your outfit and showcase your personality.

Braided belts provide texture and visual interest without overwhelming your look.
Studded belts can add a touch of edginess to an otherwise simple outfit.
Scarves
Lightweight options: Choose silk, chiffon, or cotton scarves that provide a stylish and versatile accessory for your spring wardrobe.

Silk scarves add a touch of luxury and can be worn in various ways to suit your personal style.
Chiffon scarves offer a delicate and feminine touch that complements your outfit.

Styling tips: Experiment with neckties, head wraps, or using a scarf as a belt to create a unique and personalized look.

Neckties can add a pop of color and elevate a simple blouse or dress.
Head wraps offer a fashionable and practical solution for bad hair days or windy conditions.
Embracing Your Personal Style
It's essential to adapt trends to suit your body type, preferences, and unique sense of style. By experimenting with colors, patterns, and textures, you can create plus size spring outfits that showcase your personality and make you feel confident.
Top Plus Size Brands for Spring Outfits
Discover the best plus size brands that cater to a variety of styles, budgets, and preferences, ensuring you can find the perfect plus size spring outfits for every occasion:
Known for its trendy and fashion-forward designs, Eloquii offers a wide range of clothing, from casual to formal, in sizes 14-28. With a focus on fit and quality, their plus size spring and summer dresses are perfect for any occasion.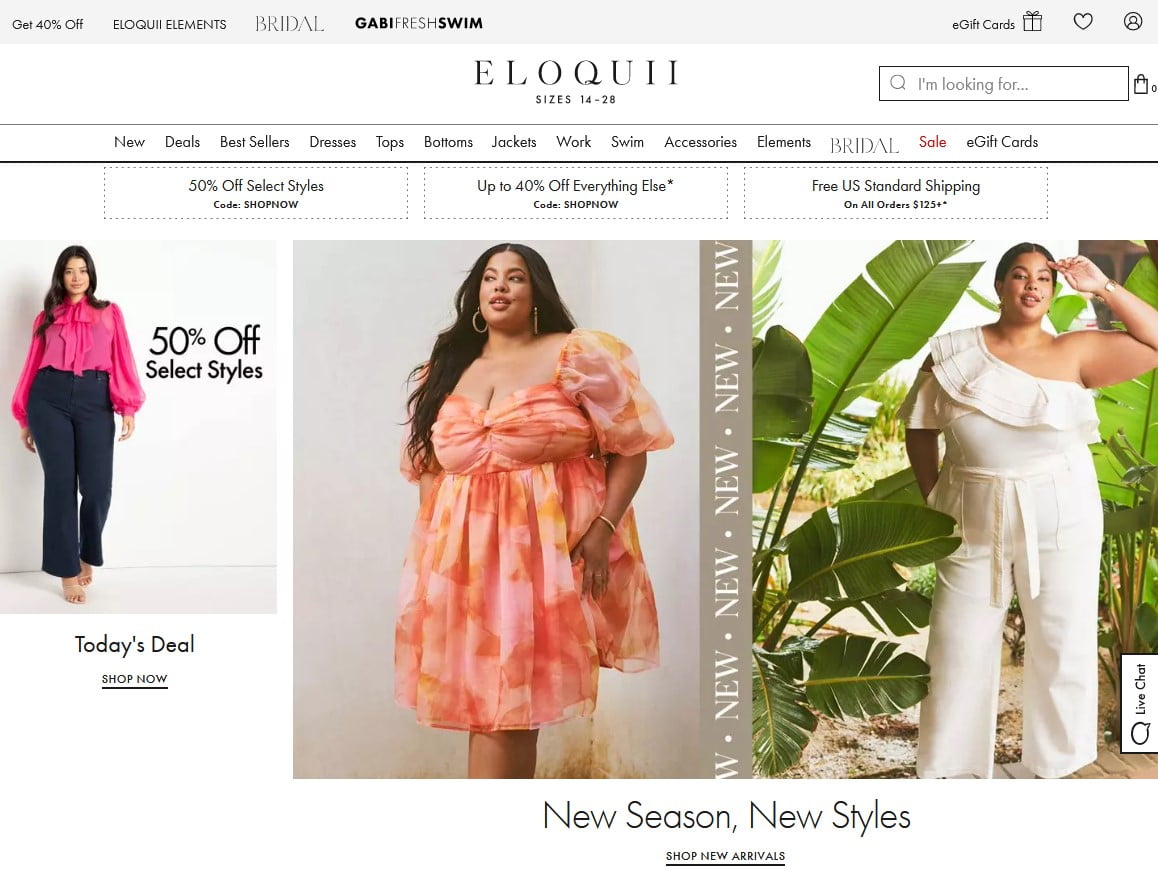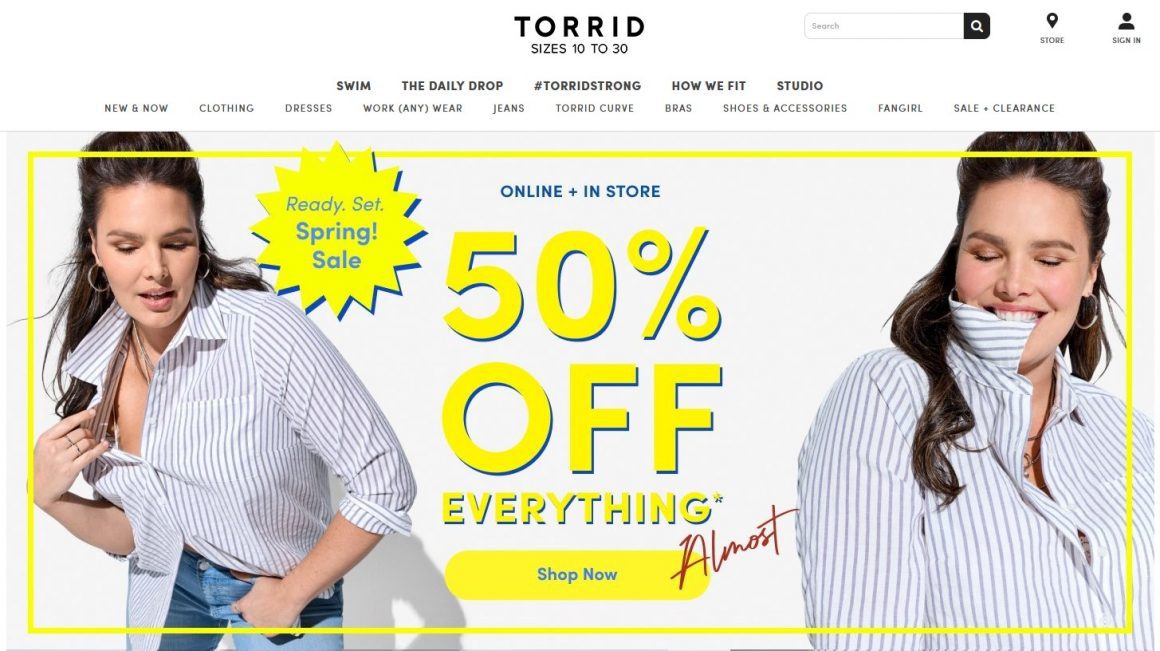 ASOS Curve caters to sizes 16-30, providing a variety of on-trend and affordable options, including plus size spring wrap dresses, midi dresses, and more. Their inclusive approach to fashion ensures everyone can find stylish and comfortable clothing.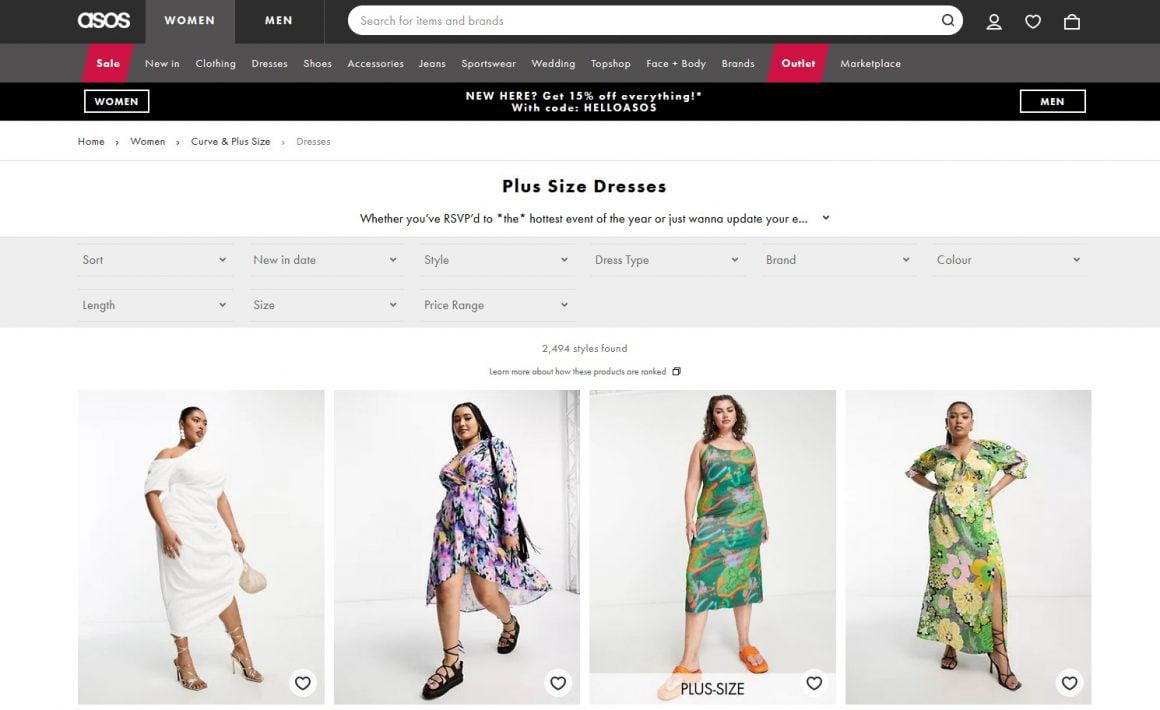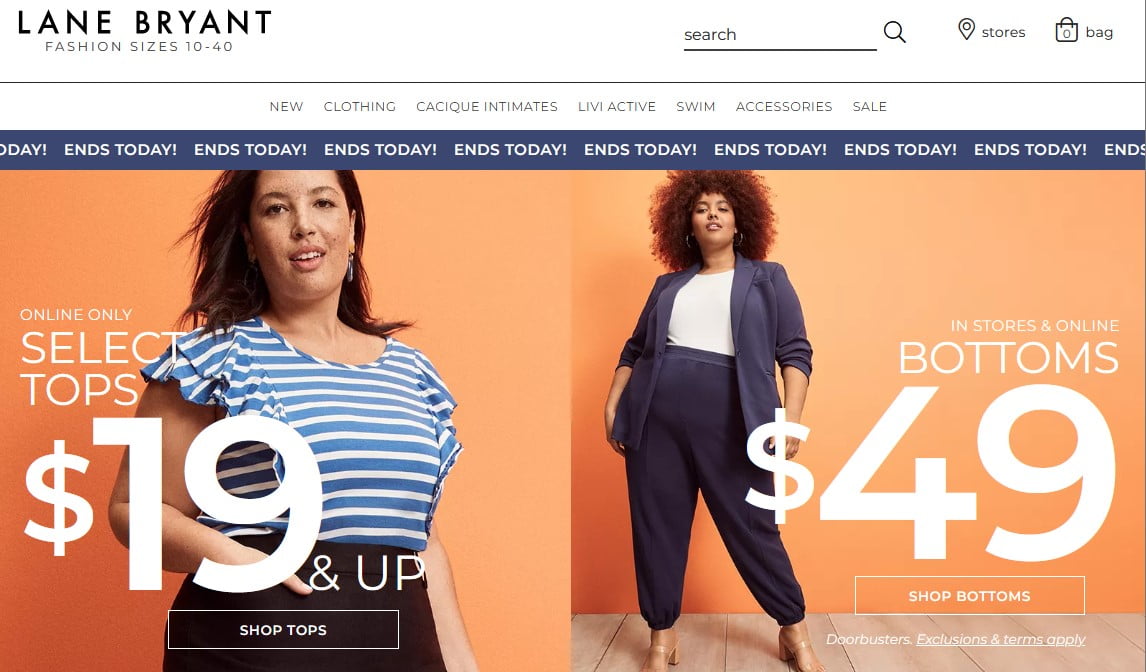 A long-standing leader in the plus size fashion industry, Lane Bryant offers a vast selection of clothing and accessories in sizes 10-28. From plus size spring maxi dresses to casual outfits, Lane Bryant has something for everyone.
Specializing in chic and sophisticated styles, City Chic offers a range of clothing in sizes 14-24. Their plus size spring wedding guest dresses and formal attire are perfect for those special occasions.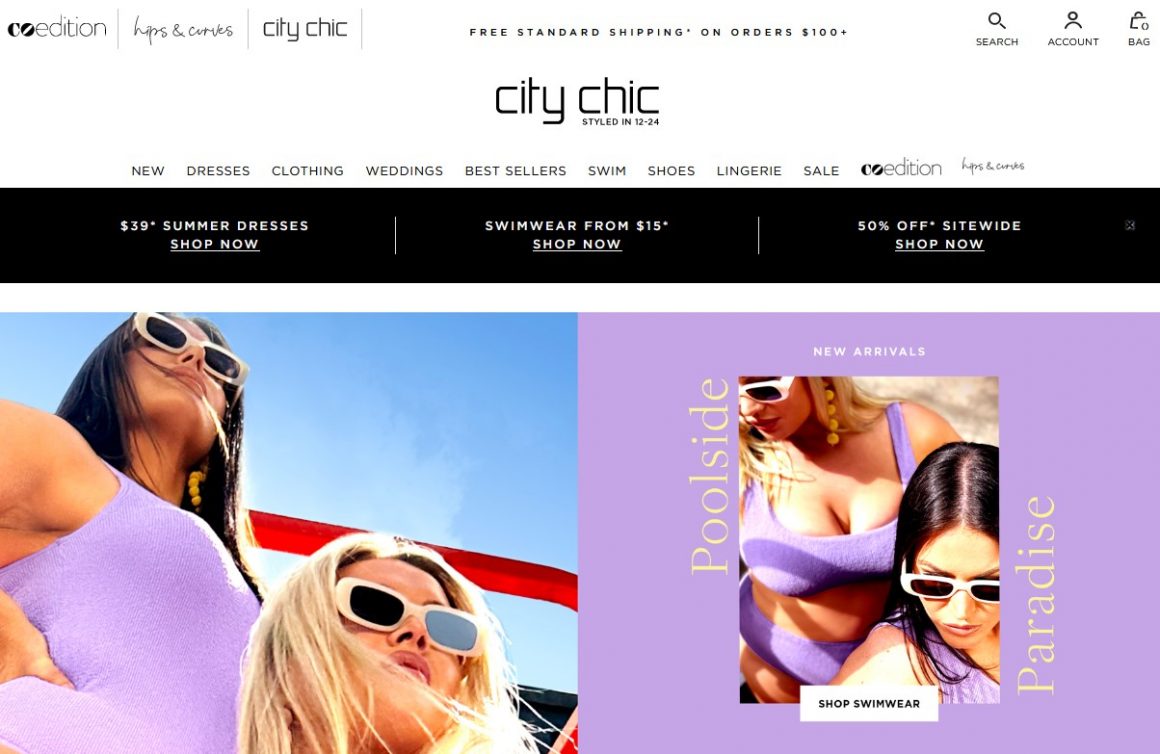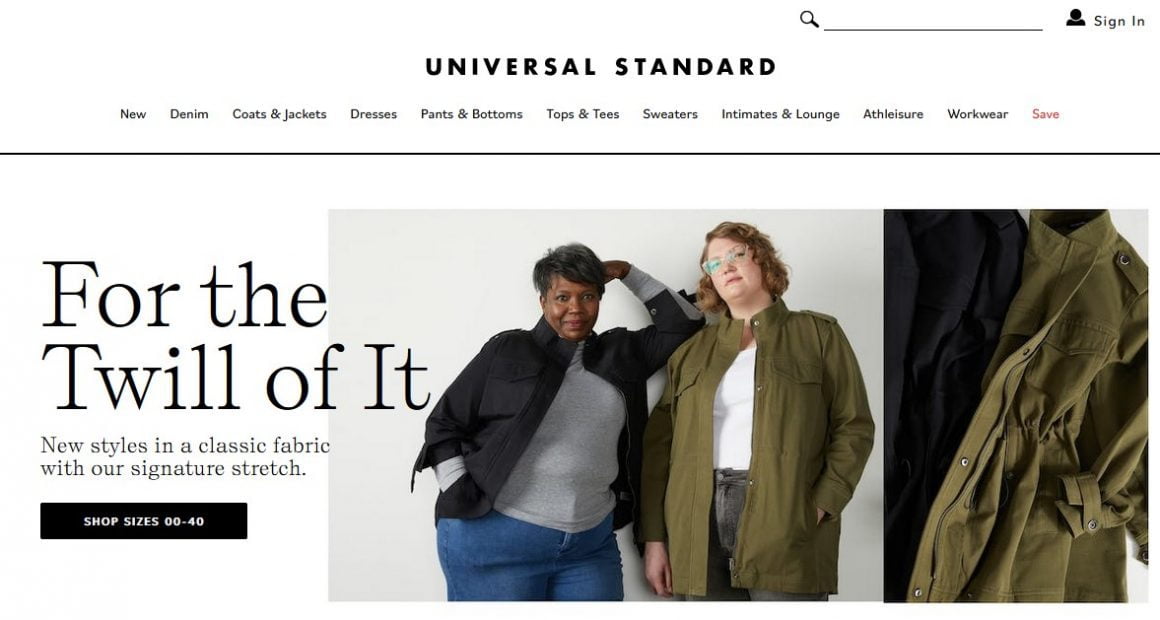 With a commitment to size inclusivity, Universal Standard offers modern and minimalist designs in sizes 00-40. Their plus size spring dresses and wardrobe essentials cater to a variety of tastes and preferences.
Offering luxury plus size fashion in sizes 14-32, Navabi is an excellent option for those seeking high-quality clothing and unique designs. Their plus size spring formal dresses and elegant separates are sure to turn heads.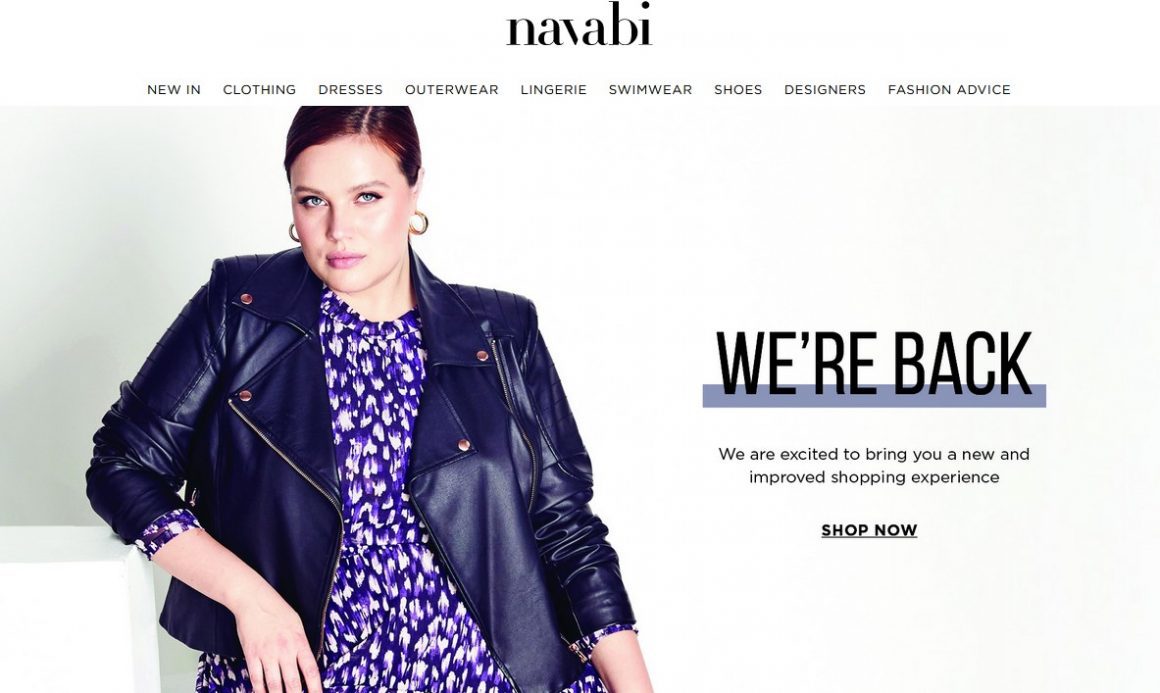 By exploring these brands and embracing your personal style, you can create a wardrobe of plus size spring outfits that make you feel confident and stylish throughout the season. Experiment with different combinations, accessories, and styling techniques to find the perfect ensemble for every occasion. Whether you're attending a formal event, enjoying a spring break vacation, or simply dressing for everyday wear, these tips and recommendations will ensure you look and feel your best.
In Conclusion
With this comprehensive guide to plus size spring outfits, you're now equipped with the knowledge and inspiration needed to create a fabulous and fashionable spring wardrobe. By considering the various occasions, embracing your personal style, and exploring top plus size brands, you can confidently build a collection of ensembles that flatter your figure and showcase your personality.
Remember to have fun with your style and don't be afraid to try new trends, colors, and patterns that catch your eye. With the right combination of clothing and accessories, you can create plus size spring outfits that make you look and feel your best all season long.
Frequently Asked Questions
What clothes will be trending in 2023?
In 2023, expect to see trends like oversized blazers, puff sleeves, midi dresses, and wide-leg pants. Sustainability and ethical fashion will also continue to gain traction, with more brands prioritizing eco-friendly materials and production practices.
What are the fashion trends for spring 2023?
Spring 2023 fashion trends include bold prints (such as florals and geometric patterns), pastel colors, ruffles, and tiered skirts. Lightweight fabrics like linen and cotton, as well as sheer and lace details, will be popular choices for the season.
Is oversized clothing a trend in 2023?
Yes, oversized clothing continues to be a trend in 2023. Expect to see items like oversized blazers, baggy jeans, and loose-fitting dresses. This trend emphasizes comfort and effortless style, making it a popular choice for many fashion enthusiasts.
What fashion trends are making a comeback in 2023?
In 2023, some fashion trends making a comeback include wide-leg pants, puff sleeves, square-toe shoes, and chunky sneakers. Vintage-inspired styles from the '70s, '80s, and '90s will also continue to influence contemporary fashion.
What are the colors for spring 2023?
The colors for spring 2023 include soft pastels like lavender, mint green, and baby blue, as well as vibrant shades like coral, yellow, and bright pink. Earth tones such as terracotta and olive