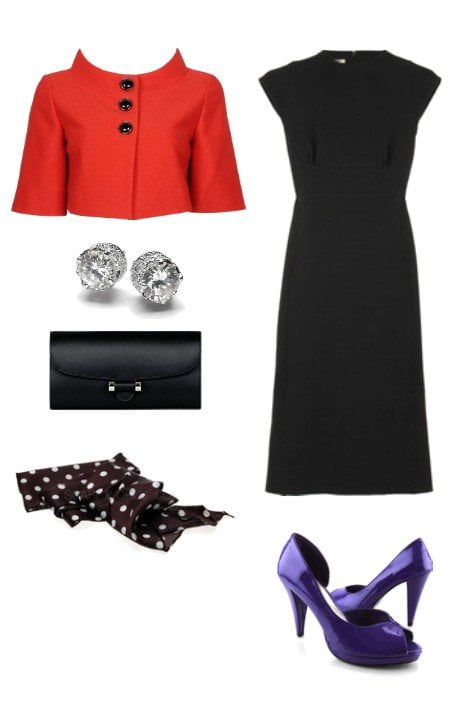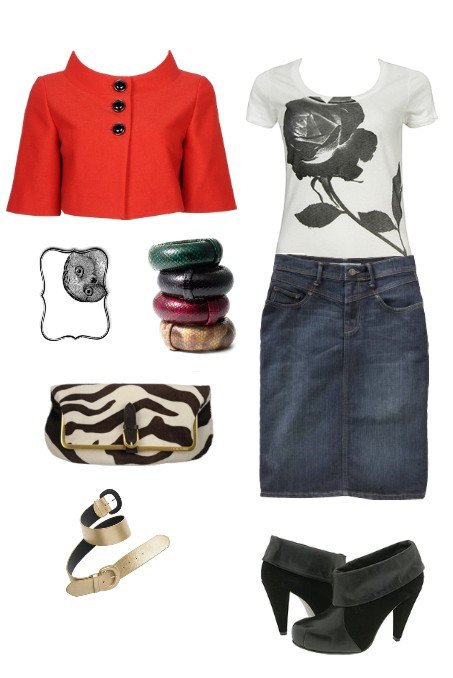 Statement Piece: a little red jacket, 50's style.
Not sure how to wear it?
* Even if it doesn't look it, the little red jacket is a very versatile piece. It can be glam, it can be chic and it can even be a little funky.
* It goes with jeans, it goes with your little black dress, it goes with casual cotton tops.
* It works with dresses, it works with skirts and it works with pants.
* It works with heels and with flats and it works with a wide range of colors: black, white, grey, ivory, beige or purple (or electric blue, but only if you're brave).
DO wear accessories that point out the style you are going for. You can upgrade or under-grade your little red coat just with the help of the accessories. To upgrade, use fabrics with shiny textures and to under-grade it use massive bangles or quirky brooches.
DON'T match it with… red. One statement piece per outfit is enough. If you want, you can include a little extra red in your look: an accessory or as part of a print.