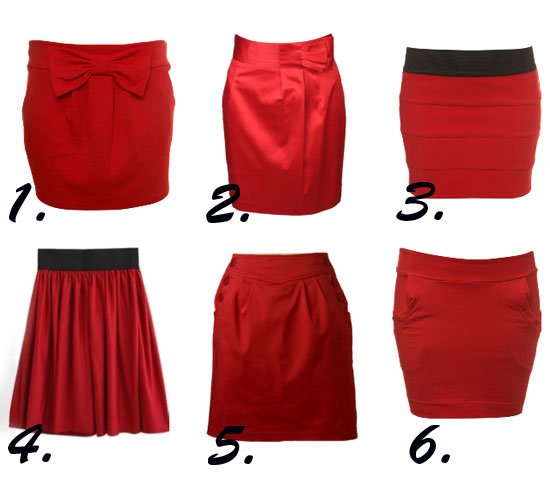 Go RED this spring with cute and youthful red skirts! Opt for lovely details like bows or buttons – go tight, go mini or go bandage too!
Here's a great selection of hot red skirts, perfect for a small budget:
Red Bow Waist Mini Skirt £22.00
Satin Bow Skirt $15.80
Petites Red Rib Ponti Mini £22.00
Elasticized Waist A-Line Skirt US$16.20
Chili Cook-Off Skirt $44.99 
Red Bow Pocket Skirt £14.00
Loading ...