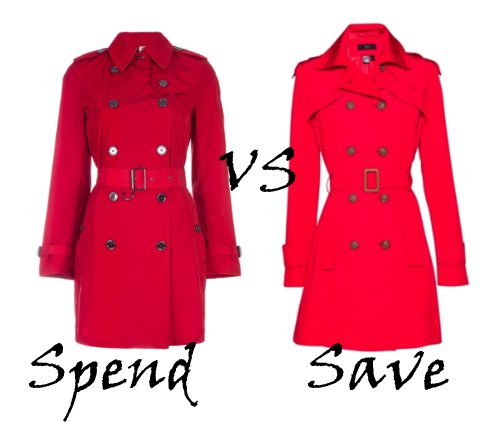 Who doesn't own at least one trench coat, be it classic black, simple beige or in a fun and hot color? A trench is definitely a must-have piece for both Spring and Fall, so so chic and sophisticated, yet comfortable and versatile at the same time – but how much are you willing to spend for it?
Left: Burberry Brit trench coat £529
Right: Mango Double Breasted Trench Coat, Red £39.99
Loading ...