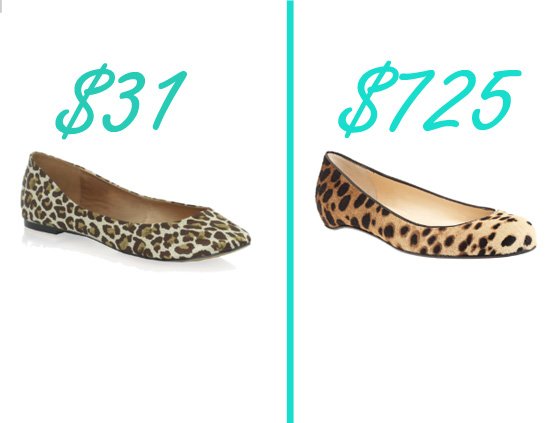 Leopard print is everywhere – on dresses, skirts, scarves and accessories. And leopard print ballet flats are just that perfect combination between comfort & style! But how much should we spend on them?
Left: Leopard ballet flats from Asos – $31
Right: Christian Louboutin leopard ballet flats from Barney's – $725
Loading ...